2021 Barbara Spohr Award Recipients Announced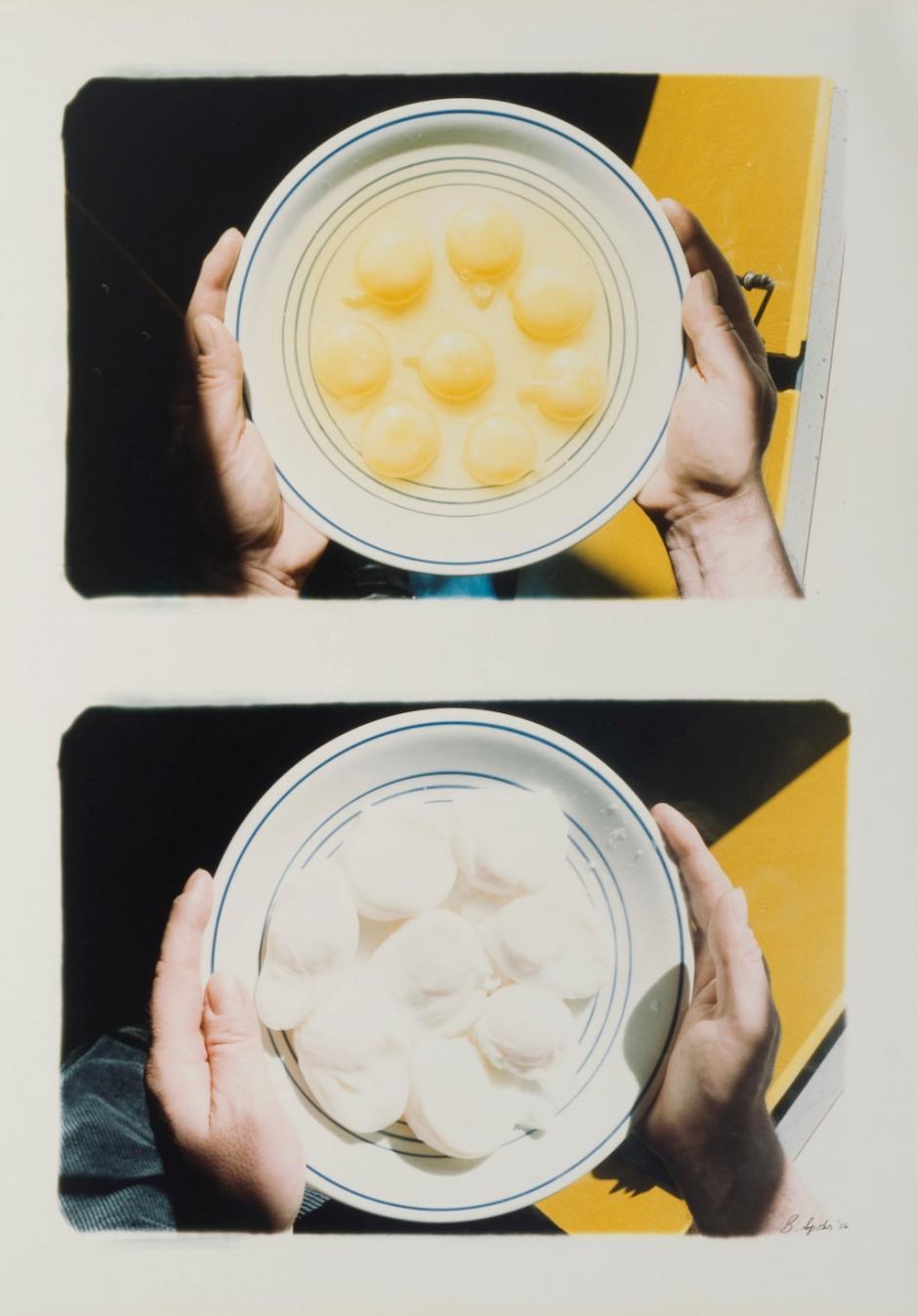 Walter Phillips Gallery at Banff Centre for Arts and Creativity is pleased to announce Anna Binta Diallo and Logan MacDonald as the recipients of the 2020/21 Barbara Spohr Memorial Award. Created by the friends and family of the late artist Barbara Spohr, the biennial award provides Canadian artists working in photography with a prize of $6000 CAD in value towards a residency in Visual Arts at Banff Centre.
Anna Binta Diallo's work investigates memory and nostalgia to create unexpected narratives surrounding identity. With the Barbara Spohr Award, Anna Binta will further develop the project Voyageur / Almanac: an exploration of the connections between human life, nature, and our ecological surroundings, through imaginative visual storytelling with photographic media.
"I am honored to be one of the recipients of the Barbara Spohr Memorial Award. This is a celebratory moment in which I am reminded of the importance of support in the Arts. We live in a moment where we need imaginative storytelling as much as ever, the kind of artistic expressions that can help us understand the complexities of our coexistence. I will follow these guiding principles as I conduct the research and exploration that this award has afforded me the opportunity to do. Many thanks to the Banff Centre for its recognition and support, and to artists like Barbara Sphor who continue to nurture creativity with their legacy."
Anna Binta Diallo
Logan MacDonald's work examines the visual imagery of colonial and dominant historic narratives, in an attempt to confront and subvert them. With the Barbara Spohr Award, Logan aims to explore 19th century photographic portraiture of Indigenous peoples, and in particular, the utopic landscape backdrops placed behind subjects regardless of distinctions between individuals, communities, or territory.
"I'm deeply honoured to be receiving a Barbara Spohr Award. Like Spohr, my practice has progressively become more lens-based as I've matured as an artist. For this I am filled with gratitude, to be connected to such an important legacy. This award enables me an opportunity to develop a new body of work reflecting on backdrops that set the stage for early portraiture photography." 
Logan MacDonald
Recent winners of the Barbara Spohr Memorial Award include: Laurie Kang (2018), Lorna Bauer (2018), Elise Rasmussen (2016), Colin Miner (2013), Celia Perrin Sidarous (2011), Maegan Hill-Carroll (2009), Ramona Ramlochland (2007), Justin Waddell (2005), Dianne Bos (2005) and David McMillan (2004), among others.
Open to artists who have attended Visual Arts residency programs in the previous two years, the award is intended to encourage the development of Canadian contemporary photography by providing financial assistance to an artist whose work has the potential to make a significant contribution to the field.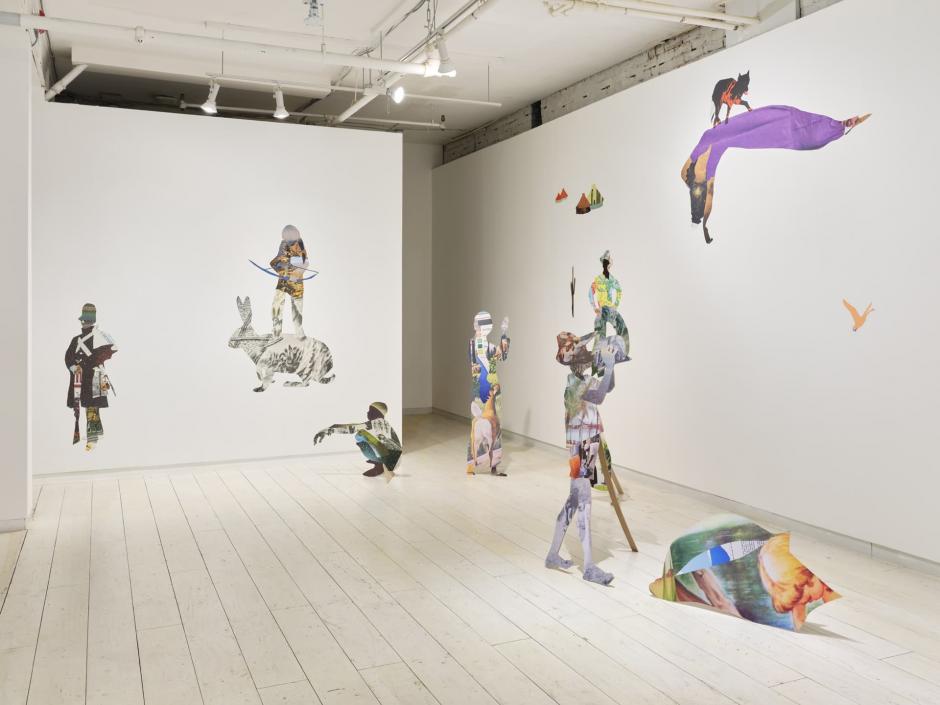 Anna Binta Diallo is a Canadian multi-disciplinary visual artist who investigates memory and nostalgia to create unexpected narratives surrounding identity. She was born in Dakar (Senegal, 1983) and raised in Saint-Boniface, Winnipeg on the traditional territory of Anishinaabeg, Cree, Oji-Cree, Dakota, and Dene peoples, and the homeland of the Métis Nation. She completed her BFA at the University of Manitoba's School of Fine Arts (2006) and received her MFA from the Transart Institue in Berlin (2013). Her work has been shown nationally and internationally including exhibitions in Winnipeg, Montreal, Toronto, Vancouver, Central Finland, and Berlin. Anna Binta Diallo has been the recipient of multiple grants and honours, notably from The Canada Council for the Arts, The Conseil des Arts et des lettres du Québec, and Francofonds. In 2019, Diallo's work was selected as a shortlisted finalist for the Salt Spring National Art Prize, and in 2021, received the Black Designers of Canada Awards of Excellence. Her works are in the collections of the Royal Bank of Canada, EQ Bank, and private collections. She is currently based in Montreal, or Tio'tia:ke, on the traditional territory of the Kanien'kehá:ka.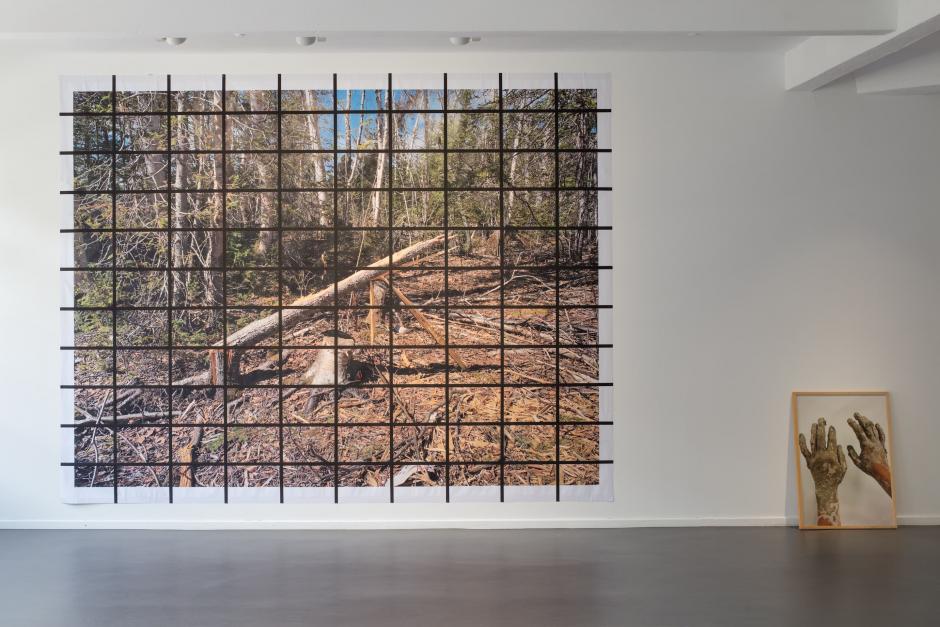 Logan MacDonald is an artist, curator, writer, educator, and activist who focuses on queer, disability, and Indigenous perspectives. He is of European and Mi'kmaq ancestry, who identifies with both his Indigenous and settler roots. Born in Summerside, Prince Edward Island, his Mi'kmaq ancestry is connected to Elmastukwek, Ktqamkuk. His artwork has exhibited across North America, notably with exhibitions at L.A.C.E. (Los Angeles) John Connelly Presents (New York), Ace Art Inc. (Winnipeg), The Rooms (St. John's), and Articule (Montréal). His work has been published in C Magazine, Un Magazine, Canadian Art, and more. In 2019, MacDonald was longlisted for the Sobey Art Award and was honoured with a six-month residency at the Künstlerhaus Bethanien in Berlin.  He is a graduate from Concordia University with a BFA in Interdisciplinary Studies and holds a MFA in Studio Arts from York University. He is currently Vice-Chair of the Indigenous Curatorial Collective and Assistant Professor at the University of Waterloo.
We acknowledge, with deep respect and gratitude, our home on the side of Sacred Buffalo Guardian Mountain, in the beautiful and special territory of Treaty 7. We recognize the past, present, and future generations of Stoney Nakoda, Blackfoot, Tsuut'ina Nations, and Metis from Region 3, who help us steward this land, as well as honour and celebrate this place.
About Banff Centre for Arts and Creativity
Founded in 1933, Banff Centre is a learning organization built upon an extraordinary legacy of excellence in artistic and creative development. What started as a single course in drama has grown to become the global organization leading in arts, culture, and creativity across dozens of disciplines. From our home in the stunning Canadian Rocky Mountains, Banff Centre for Arts and Creativity aims to inspire everyone who attends our campus - artists, leaders, and thinkers - to unleash their creative potential and realize their unique contribution to society through cross-disciplinary learning opportunities, world-class performances, and public outreach.