All About the Leighton Artists Studios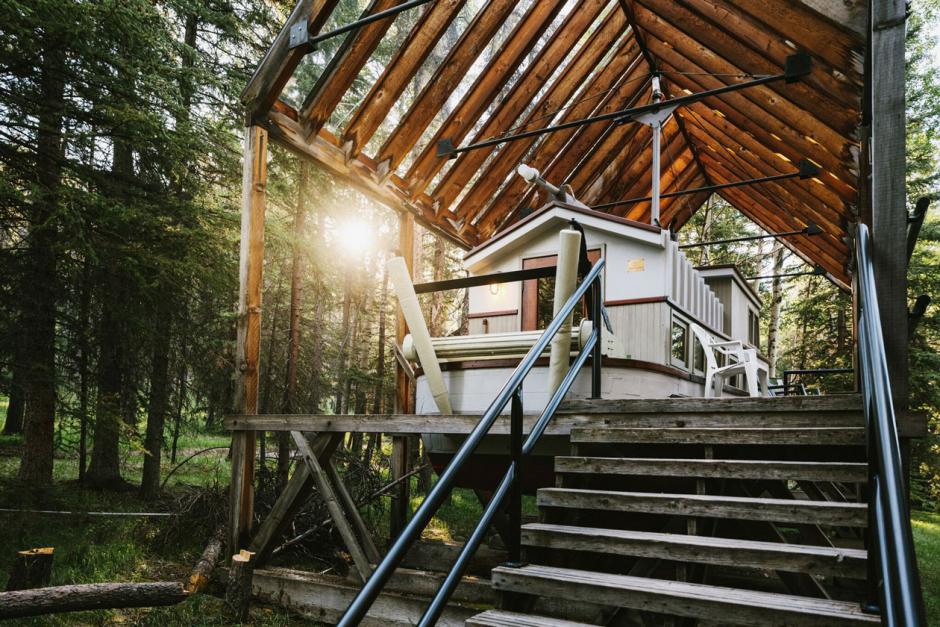 Located in a beautiful, secluded, wooded area on Banff Centre campus, the Leighton Artists Studios inspire and accommodate creative practice. 
With serene forest views and thoughtfully designed interiors, the Studios offer an environment that is intense and stimulating; a location free of daily pressure and distraction; an ideal space for creativity and intense productivity. The Leighton Artists Studios offer artists the ability to delve into their work as a solitary retreat, as well as the option to engage within Banff Centre's larger artistic community. 
The Leighton Artists Studios are home to nine distinct studios, appealing to a variety of disciplines: writing, composing, singer-songwriting, visual arts, screenwriting, playwrighting, literary translating, curating, art theory, and conceptualization of a project. 
The eight original studios were each named for the distinguished Canadian architects who designed them, including: Douglas Cardinal, Ian Davidson, Michael Evamy, Peter Hemingway, Richard Henriquez, Guy Gerin-Lajoie, Ron Thom, and Fred Valentine. In 2009, the addition of the Painter House expanded the capacity of the studios to offer a place for a group of artists to engage in a retreat for collaborative work. 
Writers may prefer the Hemingway, Henriquez, or Evamy studios. Composers may prefer the Valentine, Davidson, or Cardinal studios. Visual artists may prefer the Thom or Gerin-Lajoie studios. Collaborative groups are invited to apply for residencies in the Painter House. 
Some famous alumni of the Studios include: Daniel MacIvor, John Adams, Ken Lum, Jonathan Dove, Yann Martel, k.d. Lang, and Joni Mitchell.