In the Archives: Canadian Musician and Composer Ann Southam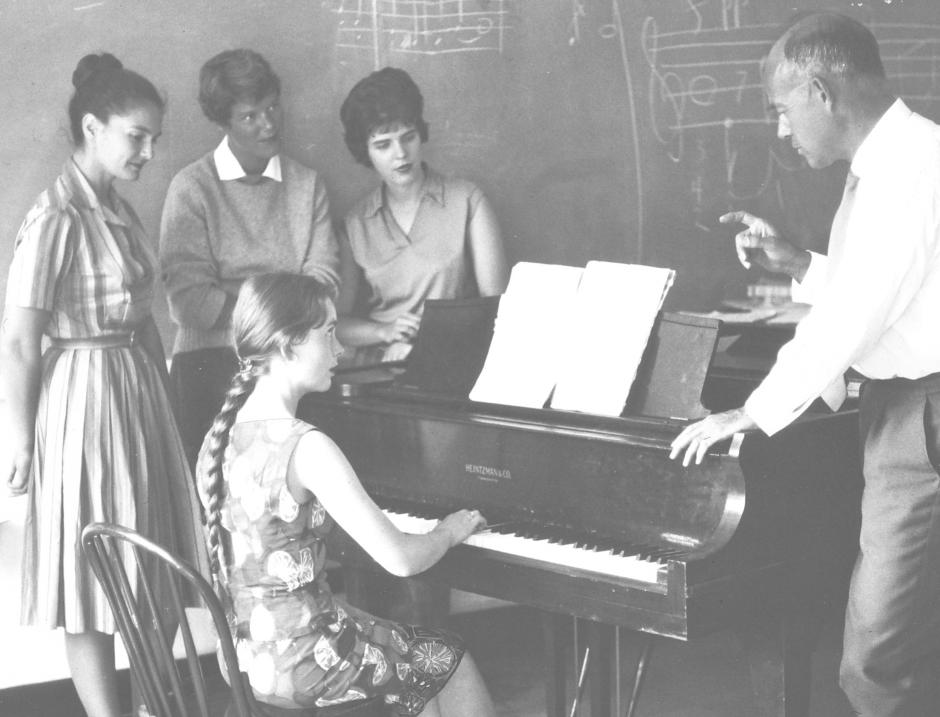 Ann Southam was a young piano student from Toronto when she first came to Banff in 1959 to take master classes with piano faculty Boris Roubakine and Pierre Souverain. She returned for five summers, forging lifelong musical and personal friendships. 
She turned her attention from piano performance to composition and during her successful career explored several genres including electroacoustical music, collaborations with modern choreographers, and works for traditional instruments. The Canadian Music Centre owns all of Ann Southam's completed works.
Given her formative years here in Banff and the inspiration she found in nature and the mountains, The Banff Centre Library & Archives is delighted to have received from her estate a donation of her papers, books and CDs. While Ann Southam did not keep her deeply personal papers, the archive includes documents such as draft scores, awards, professional correspondence, clippings and other unique material that shed light on her life and times.
In fact, Tamara Bernstein, herself an alumni of Banff Centre's music and literary journalism programs, has found the Leighton Studios the ideal place to develop a series of articles on Ann Southam's compositions, while looking into the archive and assisting us with her own invaluable insights into Southam's life and work.   
As the archive is developed and catalogued, additional information will be available through our webpage and online catalogue, to ensure that Ann Southam's papers, CD and book collections contribute to further exploration and appreciation of her artistic legacy.
Update: The archive has been processed and described. A Finding Aid with some digitized content is available online for you to explore: https://albertaonrecord.ca/ann-southam-fonds
Watch a short video about Ann Southam's life and legacy below.