Art That's Just Begging to Be Touched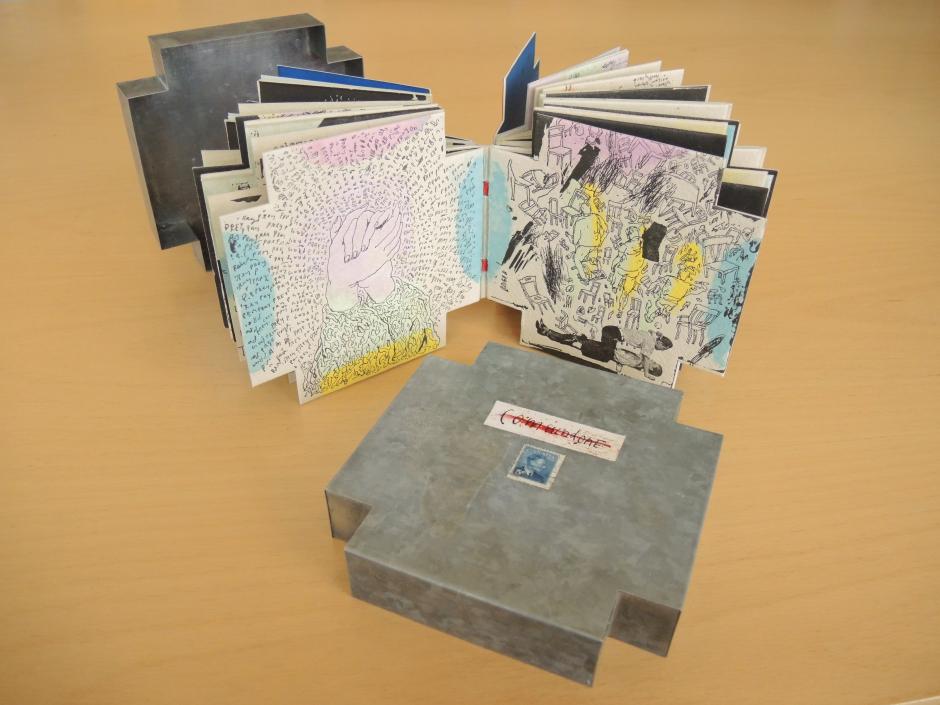 There's something about not being able to touch art that makes the desire all the more real. But there is one medium you might not know about where the best way to experience the art is to hold it in your hands -- artists' books.
Defining an artist's book can be challenging. It's a medium with an abundance of styles and formats many of which defy definition or categorization. In simple terms, though, an artist's book is a work of art that takes the form of a book. 
What makes artists' books special is that they are works of art that viewers can hold. The viewer activates them by turning the pages, the viewer controls the pace at which they are experienced, and the viewer engages with them outside the realm of the traditional gallery/museum space. A successful artist's book is not only an object with a series of bells and whistles – like pop-ups, folds, and handmade paper – rather, it is a marriage of an interesting and well-thought-out concept presented in a format appropriate to the concept.

I often find it difficult to answer the question what is an artist's book since it can be so many things. I asked one of our library staff at The Banff Centre, Brodie, what she thought about artists' books in general, and our collection in particular. For Brodie, they are unique projects, if not always unique objects (artists' books are often published as larger editions, 10, 50, 100, or more copies). Many of them tell a personal story and have an intimate feel. They are an opportunity for artists to explore new techniques and ideas and they often present conceptually challenging work in an accessible way.
If you ever find yourself at The Banff Centre, come take a look at the some of the 4,000 artists' books we have in Paul D. Fleck Library and Archives collection. Or check out our Tumblr, Every Item in the Artists' Books Collection, for some amazing visuals, updated weekly.