Banff Centre Announces Haema Sivanesan as Director of Leighton Studios and Program Partnerships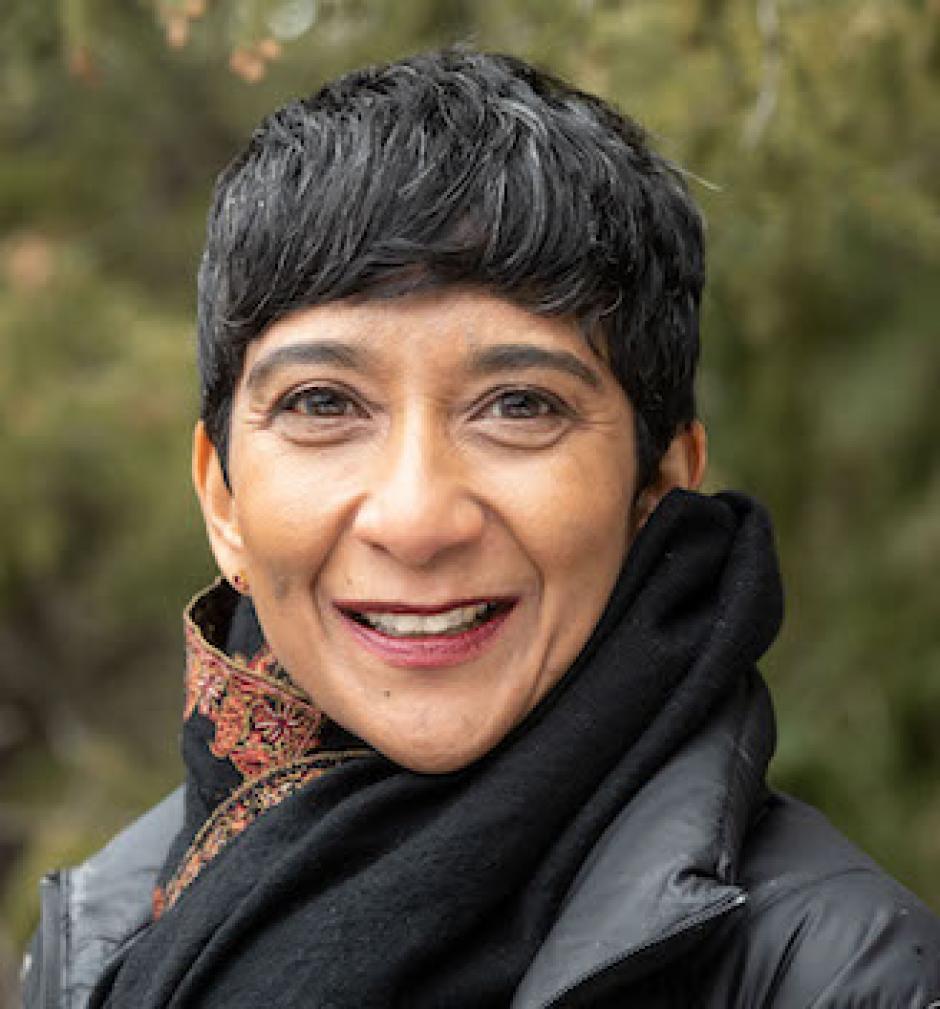 Banff Centre is pleased to announce the appointment of Haema Sivanesan as Director of Leighton Studios and Program Partnerships. This new position will focus on supporting the unique opportunity that the Leighton studios offer artists of all genres. Haema will transition to the role on April 3rd from her current term position as Curator of the Walter Philips Gallery.
Banff Centre's artistic programs offer access to outstanding facilities in an unrivalled natural environment. Artists in residence experience the opportunity to interact with professional artists and faculty from around the world and have full access to campus facilities and support services. The newly refurbished Leighton Artist Studios are home to ten distinct studios, appealing to a variety of disciplines: writing for stage and screen, composing and songwriting, visual arts including photography, literary translation, curating, and art theory. Some spaces are suitable for collaboration between multiple artists.
Haema Sivanesan is a curator, researcher, and art writer with extensive experience across a range of sectors in the visual arts in Canada and abroad. She has held leadership and curatorial positions in public art galleries, artist-run centres and festivals, most recently as Chief Curator at the Glenbow Museum (2021-2022), and before that as Curator at the Art Gallery of Greater Victoria (2015-2021).
Mark Wold, Dean of Arts and Leadership at Banff Centre is looking forward to Haema's Directorship.
"Haema is a broad thinking and compassionate leader with a deep commitment to nurturing and fostering artists, and art communities which will enrich our Leighton Artist Studios and strengthen our many partnerships. She has a deep well of creativity, strong administrative skills, a variety of experiences including at the international level, and a personality and work ethic that embraces Banff Centre's values and the communities we serve."  ~ Mark Wold
"I am excited to bring my extensive curatorial experience and substantial network in the arts to support the development of this distinctive residency program. The Leighton Studios provide a unique opportunity for artists across a range of creative disciplines to dedicate focused time towards self-directed research and practice. I look forward to working across the various programs of the Banff Centre, coordinating also with visionary partners across Canada, to amplify the potential of the Leighton Studios and develop it into a flagship program." ~ Haema Sivanesan
Haema Sivanesan Biography
Before immigrating to Canada from Australia in 2006, she was a curator in the Asian art department at the Art Gallery of New South Wales, Sydney, Australia (1996-2004). Her research typically focuses on Asian and Asian diasporic transnational and transcultural art histories. In 2018, she was the recipient of an Andy Warhol Foundation for the Visual Arts (New York) Curatorial Research Fellowship; and in 2016, the recipient of a Robert H. N. Ho Family Foundation (Hong Kong) multi-year research and exhibition development grant for the project In the Present Moment: Buddhism, Contemporary Art and Social Practice (2022). She is active on professional boards, juries, and committees nationally and has been a consultant to private foundations and museums internationally.
Related Media and Articles