Banff Centre for Arts and Creativity raises remarkable $1.1 million in single fundraising event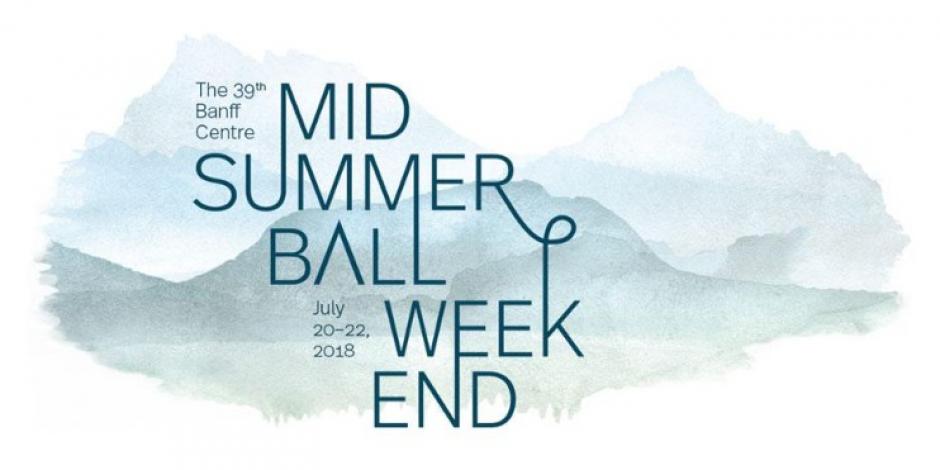 BANFF, AB, July 23, 2018 – Over 300 influential community, business and government leaders, arts supporters, and philanthropists from across Alberta and Canada gathered at Banff Centre for Arts and Creativity for the 39th annual Midsummer Ball Weekend, helping to generate a remarkable $1.1 million net in support of artists and arts programs. 
"I am so grateful to the donors, sponsors, artists, and staff who made this incredible Midsummer Ball Weekend such a stellar success!  The over $1 million raised this weekend will go directly to supporting artist scholarships to allow talented individuals from all artistic disciplines to participate in Banff Centre's programs based on their artistic ability, not their ability to pay.  That is the message that resonates so strongly with the Ball attendees this weekend, and I am so very grateful to everyone for their contributions to this incredible result," said Janice Price, President and CEO of Banff Centre. 
Held over three days and against the stunning backdrop of the Rocky Mountains, the Midsummer Ball Weekend is an unforgettable fusion of intimate performances, conversations and studio time with some of the best emerging and established artists in the world today and outstanding cuisine – all in support of the talented artists who attend Banff Centre's leading arts programs. 
The annual fundraising event plays a critical role in raising money for Banff Centre's Artists' Fund, which provides artists with the education, mentorship, and inspiration they need to realize their creative potential and have a successful, sustainable career. All proceeds go directly towards Banff Centre's arts programs and supporting artists on their creative journey.
"This weekend has been a phenomenal statement and show of support for the crucial role and value that arts and creativity play in our communities across Alberta, Canada and the world; we couldn't have done it without the inspiring generosity of our supporters," said Neil Johnston, Vice President, Development at Banff Centre. "Thank you so much to our passionate patrons for, once again, stepping forward to invest in the arts, and helping deserving artists on their way to rewarding careers and enriching our lives." 
This year's event was held from July 20 – 22, and featured performances by Banff Centre alumni including trumpet virtuoso Jens Lindemann, C.M.; Laird Mackintosh, Phantom of the Opera's "André" on Broadway; Séan McCann, former member of the internationally renowned folk group Great Big Sea; JUNO-award winning band, Quantum Tangle; and, participants in the Opera in the 21st Century program. 
The 39th Midsummer Ball Weekend was generously supported by Presenting Sponsor Husky Energy Inc., Showcase Performances Sponsor RBC Capital Markets, Friday Night Live Sponsor Parkland Fuel Corporation, and Lead Print Media Sponsor The Globe and Mail along with many other individuals, corporations, and foundations. Banff Centre is also grateful for the funding from the Government of Alberta, through Alberta Advanced Education, Alberta Infrastructure, and the Alberta Foundation for the Arts. Arts programs are also supported by funding from the Government of Canada through the Canada Council for the Arts, and the Department of Canadian Heritage.
This summer, Banff Centre celebrates its 85th anniversary as Canada's home for arts training and creation with 125 exciting and diverse events. Events include the groundbreaking opera Orphée+ by Banff Centre, Opera Columbus, and Toronto's Against the Grain Theatre; the world premiere of The Hamlet Complex by internationally acclaimed choreographer Alan Lucien Øyen; outdoor concerts featuring Canadian singer songwriters like A Tribe Called Red, Jens Lindemann, and The Sheepdogs; and, the Banff Centre International String Quartet Festival.
For highlights from the 39th Midsummer Ball Weekend at Banff Centre, visit banffcentre.ca/support-us/midsummer-ball
About Banff Centre for Arts and Creativity: Founded in 1933, Banff Centre for Arts and Creativity is a learning organization built upon an extraordinary legacy of excellence in artistic and creative development. What started as a single course in drama has grown to become the global organization leading in arts, culture, and creativity across dozens of disciplines. From our home on Treaty 7 territory in the stunning Canadian Rocky Mountains, Banff Centre for Arts and Creativity aims to inspire everyone who attends our campus – artists, leaders, and thinkers – to unleash their creative potential and realize their unique contribution to society through cross-disciplinary learning opportunities, world-class performances, and public outreach. In 2018, Banff Centre celebrates 85 years of creative practice.