Banff Centre Celebrates 50 Years of Indigenous Leadership!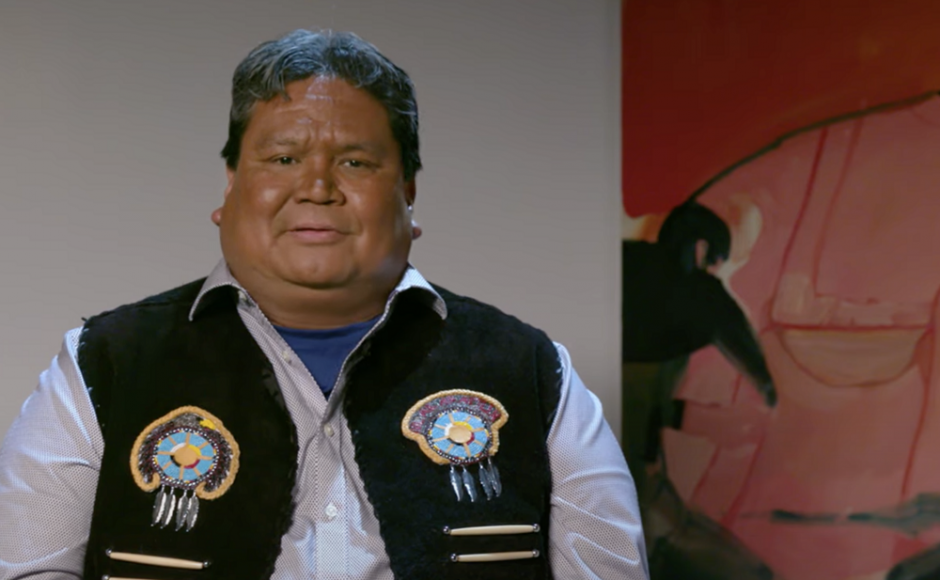 December 1st, 2022 (Banff, AB) – Banff Centre for Arts and Creativity is celebrating its 50th anniversary in Indigenous Leadership. This programming provides leaders with an opportunity to gain a better understanding of how to establish a strategic direction for their communities and organizations, implement that plan through focused effort, and measure performance.
Leaders also learn the skills necessary to run effective organizations and build communities with sustainable economies. With investment in their professional development, community leaders will have additional knowledge and tools to achieve incredible change and growth.
"We are very proud to recognize this benchmark in Indigenous Leadership," shares Janice Price, President, and CEO. "Banff Centre has consistently demonstrated acts of reconciliation through the development and delivery of Indigenous programming over the past 50 years. This celebration is a stepping stone to the next 50 years of education through Banff Centre's values of Rights Relations, which are embedded in our Strategic Plan."
Simon Ross is Banff Centre's Director of Indigenous Leadership. Hailing from Nlaka'pamux Nation in British Columbia, Simon has more than twenty–five years of successful experience in the areas of post-secondary education, healthcare, the non-profit sector and working with and for Indigenous communities and organizations. "What excites me about this upcoming year is that we get to celebrate the incredible amount of work that has been done. We have been guided by knowledgeable elders, experienced faculty and dedicated directors before my time. Banff Centre will honour, recognize, reflect, and ensure that we move forward in healthy and meaningful ways. I'm looking forward to celebrating 50 years of Indigenous Leadership with our communities and participants that have helped support and build Nations for greater opportunities."
The 50th Anniversary features the launch of a new documentary supported by Suncor Energy Foundation showcasing Banff Centre's extraordinary and world-leading history in Indigenous Leadership. On Friday, December 2nd Banff Centre will host an open dialogue between Elders, Chiefs, Faculty, Alumni, Supporters, Political Leaders, and members of Banff Centre Senior Management. More information on Indigenous Leadership and Programs at Banff Centre can be found here.
About Banff Centre
Founded in 1933, Banff Centre for Arts and Creativity is a learning organization built upon an extraordinary legacy of excellence in artistic and creative development. What started as a single course in drama has grown to become the global organization leading in arts, culture, and creativity across dozens of disciplines. From our home in the stunning Canadian Rocky Mountains, Banff Centre for Arts and Creativity aims to inspire everyone who attends our campus – artists, leaders, and thinkers – to unleash their creative potential.
Banff Centre acknowledges with deep respect and gratitude, our home on the side of Sacred Buffalo Guardian Mountain. In the spirit of respect and truth, we honour and acknowledge the Banff area, known as "Minhrpa" (translated in Stoney Nakoda as "the waterfalls") and the Treaty 7 territory and oral practices of the Îyârhe Nakoda (Stoney Nakoda) – comprised of the Bearspaw, Chiniki, and Goodstoney Nations – as well as the Tsuut'ina First Nation and the Blackfoot Confederacy comprised of the Siksika, Piikani, Kainai. We acknowledge that this territory is home to the Shuswap Nations, Ktunaxa Nations, and Metis Nation of Alberta, Region 3. We acknowledge all Nations who live, work, and play here, help us steward this land, and honour and celebrate this place.