Banff Centre International String Quartet Festival returns in 2018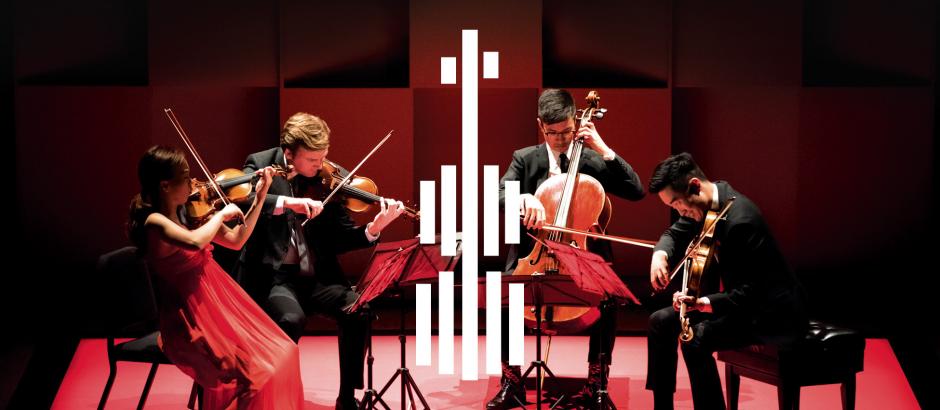 BANFF, AB, April 13, 2018 – Following a sold-out launch last summer, the Banff Centre International String Quartet Festival returns to Banff Centre for Arts and Creativity with three days of world-class concerts from August 31 – September 2, 2018. Born out of the Banff International String Quartet Competition, and held in competition off-years, the festival showcases the finest in international classical music through a completely immersive experience. Festival Packages and Passports are on sale April 18, 2018 at 12 noon at banffcentre.ca 
"Building on the success of the inaugural festival, this year brings close to 30 extraordinary musicians, including five of the finest quartets of our time to Banff, for three exhilarating days. With Banff Centre having helped to launch the careers of so many of these musicians we are excited to welcome them back and provide a platform to share their inspired artistry with our devoted public," said Barry Shiffman, director of both the Banff Centre International String Quartet Festival and Banff International String Quartet Competition. "From the exceptional concerts, public conversations, open rehearsals, shared meals, to the beauty of the Banff National Park, the festival promises an experience unlike any other. These are three days you will never forget!"
Concerts feature competition alumni and special guests exploring repertoire from across the centuries, including: Rolston String Quartet (2016 First Prize Laureates); Tesla Quartet (2016 Second Prize Laureates); Castalian String Quartet (2016 Third Prize Laureates); Dover Quartet (2013 First Prize Laureates); and, Calidore Quartet (2018 Avery Fisher Career Grant). Other artists include renowned pianist Andrew Burashko; clarinetist Alexander Fiterstein; erhu player and composer George Gao; composer, conductor, and music lecturer Robert Kapilow; double bassist Szymon Marciniak; harpist Sonia Bize; flutist Leslie Newman; actor Alon Nashman; and, Pulitzer Prize-winning composer Shulamit Ran. 
Special performances include Kafka and Son, a one-man play that delves deep into Franz Kafka's strained relationship with his father by recreating his 50 page letter. Performed by Alon Nashman, Kafka and Son is a blistering, often hilarious, dissection of domestic authority, and a revelatory visit with one of the architects of the modern psyche. 
In the final performance of the festival, Calidore Quartet takes the stage with an ensemble of the other four guest quartets as well as Barry Shiffman and Szymon Marciniak in Introduction and Allegro, Opus 47 by Sir Edward Elgar. 
Fans can enjoy every note of the festival in comfort with Festival Packages that include accommodations in Banff Centre's newly renovated hotel, meals in Vistas Dining Room, reserved seating to all concerts, and access to special events. For those close to home, Passports are available, and include reserved seating to all concerts and access to special events without meals or accommodations. Both Festival Packages and Passports are on sale Wednesday, April 18 at 12 noon. Individual concert tickets are on sale Wednesday, May 2, 2018.
The Banff Centre International String Quartet Festival is generously supported by lead supporter Sir Jack Lyons Charitable Trust.
For more information about the Banff Centre International String Quartet Festival, visit banffcentre.ca 
About Banff Centre for Arts and Creativity: Founded in 1933, Banff Centre for Arts and Creativity is a learning organization built upon an extraordinary legacy of excellence in artistic and creative development. What started as a single course in drama has grown to become the global organization leading in arts, culture, and creativity across dozens of disciplines. From our home in the stunning Canadian Rocky Mountains, Banff Centre for Arts and Creativity aims to inspire everyone who attends our campus – artists, leaders, and thinkers – to unleash their creative potential and realize their unique contribution to society through cross-disciplinary learning opportunities, world-class performances, and public outreach. In 2018, Banff Centre celebrates 85 years of creative practice. banffcentre.ca