Banff Centre Receives $750,000 Donation in Support of the Recovering Theatre Sector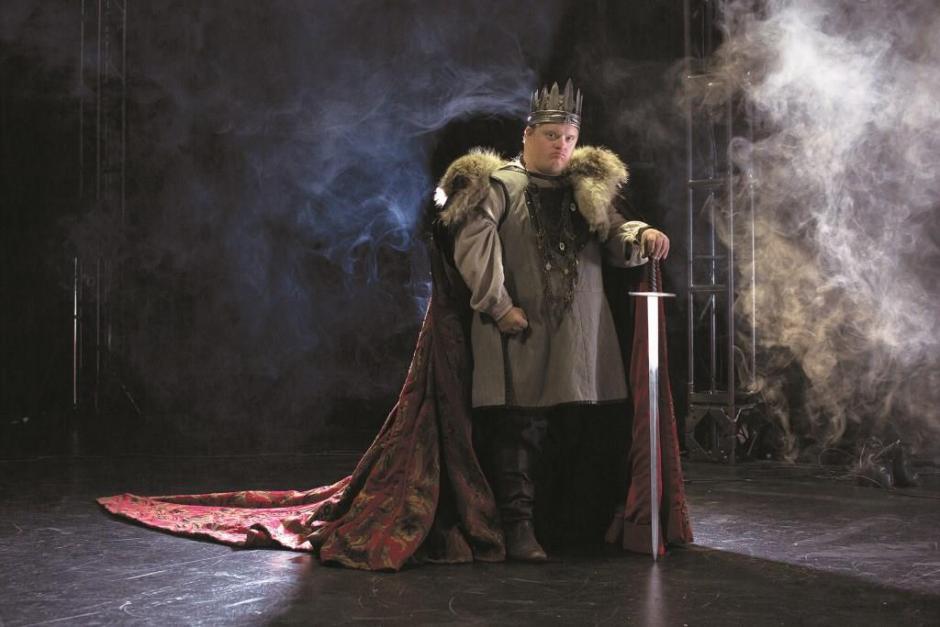 September 28, 2022 | Banff, AB
Banff Centre is thrilled to be named as a recipient of a $750,000 gift from The Slaight Family Foundation to directly support theatre creators, producers and presenters as the sector continues to recover from pandemic-related closures. The Slaight Family Foundation announced today that it will donate $15 million in total to 22 Canadian organizations.
This initiative will enable theatre companies and organizations to take the artistic risks needed to welcome back and grow audiences by reigniting creative processes through funding of artists' fees, production development and marketing costs over the next two years. Janice Price, President and CEO of Banff Centre was in Toronto for the exciting announcement. 
"On behalf of Banff Centre's Board of Governors, management and staff, I thank The Slaight Family Foundation for this transformational gift. We are honoured to be the only Western Canadian institution selected as recipients of this wonderful grant. We sincerely appreciate the long-term relationship that we have enjoyed with The Slaight Family Foundation in support of the training, creation residencies, programming, and production endeavours that Banff Centre contributes to the national arts and culture ecosystem. I am confident that along with our dedicated colleagues in the theatre community across Canada this generous investment will be a source of inspiration and a catalyst for recovery in the sector."
"The forced closure of theatres because of the pandemic has devastated the theatre industry," said Gary Slaight, President and CEO of The Slaight Family Foundation. "Even now, with audiences nervous to return since reopening, we are still seeing shows being rescheduled and cancelled, sometimes the same day. We're very happy to support these organizations so they can focus on the work of creating and bringing back audiences."
For 89 years, Banff Centre for Arts and Creativity has been a learning organization built upon an extraordinary legacy of excellence in artistic and creative development. With this new funding, Banff Centre will continue to rebuild in alignment with our Strategic Plan (Creative Pathways, released 2021), the provincial government's Alberta 2030 post-secondary strategy which focuses on training and work-integrated learning, and arts training objectives funded by Canadian Heritage.  These new funds will support Banff Centre's Playwrights Lab and the Leighton Artist Studios, where we foster the writing of new Canadian theatre works. Banff Centre is proud of its successful history of working closely with theatre companies across Canada to commission, create, and tour theatre works.
Mark Wold, Dean of Arts and Leadership speaks to the significance of this new funding.  "As a nationally respected training institution, we are very inspired to realize the concrete impact that The Slaight Family Foundation gift will contribute to the mentorship and resources required to support the development and creation of new theatre programming in our country."
In recent years, theatre productions that have been developed at Banff Centre have received critical acclaim on a national and international level. These include pieces such as Slime by Bryony Lavery in 2018; The Fish Eyes Trilogy by Anita Majumdar in 2015; King Arthur's Night by Niall McNeil and Marcus Youssef, which toured internationally in 2017; Olivier Award-winning theatre/dance piece Betroffenheit, created in a collaboration between Jonathon Young and Crystal Pite in 2015.
About Banff Centre
Banff Centre was established in 1933 with a single summer course in drama, thanks to a $30,000 transformative Carnegie Grant. Actors, directors, designers, and technical practitioners have responded enthusiastically to the program at Banff ever since. Initially, the program responded to the needs of regional, activist theatre of depression-era Alberta. But over the years, and under the direction of prominent Canadian actors and instructors, the focus of the theatre programs has shifted to meet the needs of theatre practitioners across the country.
    
About The Slaight Family Foundation
Since 2013, The Slaight Family Foundation has funded several strategic initiatives to multiple organizations. These initiatives started with gifts to five Toronto hospitals to support priority healthcare issues, followed by programs to address global humanitarianism, the healthy development of children and youth across Canada, support for Indigenous issues, a seniors' initiative to help keep seniors in their homes and communities, supporting mental health challenges exacerbated by the COVID-19 pandemic and most recently support for women and girls at risk in Canada. This gift of $15 million brings the collective support for these strategic initiatives to $185 million. 
 
The Slaight Family Foundation was established in 2008 by John Allan Slaight. Allan Slaight (1931-2021), known as Canada's broadcast pioneer, was a leader in the music industry and a prominent Canadian philanthropist. Through his generosity, the Foundation proactively supports charitable initiatives in the areas of healthcare, at-risk youth international development, social services and culture. Allan's son, Gary Slaight, oversees the foundation as President & CEO, The Slaight Family Foundation. 
#SlaightInitiative
We acknowledge, with deep respect and gratitude, our home on the side of Sacred Buffalo Guardian Mountain. In the spirit of respect and truth, we honour and acknowledge the Banff area, known as "Minhrpa" (translated in Stoney Nakoda as "the waterfalls") and the Treaty 7 territory and oral practices of the Îyârhe Nakoda (Stoney Nakoda) – comprised of the Bearspaw, Chiniki, and GoodStoney Nations – as well as the Tsuut'ina First Nation and the Blackfoot Confederacy comprised of the Siksika, Piikani, Kainai. We acknowledge that this territory is home to the Shuswap Nations, Ktunaxa Nations, and Metis Nation of Alberta, Region 3. We acknowledge all Nations who live, work, and play here, help us steward this land, and honour and celebrate this place.