Banff International String Quartet Competition announces new collaboration with SMU Meadows School of the Arts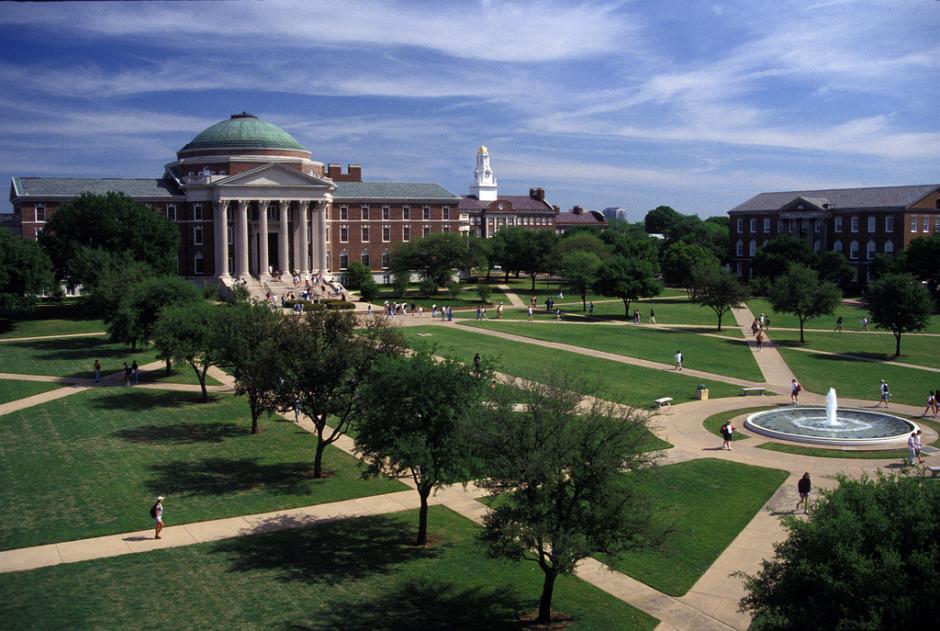 Now valued at over $300,000, one of the richest prizes in chamber music just got richer  with the addition of SMU's Peak Fellowship Ensemble-in-Residence Prize
BANFF, AB, December 12, 2018 – The Banff International String Quartet Competition (BISQC) at Banff Centre for Arts and Creativity is thrilled to announce a new collaboration with the Meadows School of the Arts at Southern Methodist University (SMU) that will give the 2019 First Prize Laureates a paid two-year residency in Dallas, Texas. This, in addition to generous cash prizes, residency opportunities at Banff Centre, and a three-year artistic and career development program, makes the triennial chamber music competition one of the top events of its kind. The 2019 competition runs from August 26 – September 1, and applications are now being accepted at bisqc.ca
"This extraordinary new partnership with our friends at Southern Methodist University will provide a crucial element for career development, and that element is experience," said Barry Shiffman, BISQC director. "The opportunity for a quartet to bring their remarkable performance skills to SMU, inspiring young performers, creating new projects, and building community, will help prepare them for a successful multi-dimensional career. Chamber music has an important tradition at SMU, and we look forward to working together to build on this tradition through this new partnership."
The Southern Methodist University Peak Fellowship Ensemble-in-Residence Prize gives the winner an annual stipend; participation in master classes and workshops with visiting artists; access to rehearsal space on the SMU campus; extensive performance opportunities in Dallas; career development; and, more. The fellowship is overseen by award-winning violinist Aaron Boyd, director of chamber music at SMU Meadows.
"We are thrilled to collaborate with BISQC to offer the Peak Fellowship to their winning quartet," said Boyd. "A residency is a vital component for the long-term success of an ensemble. We look forward to offering the winning group an opportunity to hone critical skills in teaching, organizing, outreach, and mentorship while giving them access to our faculty and facilities for lessons, coaching, collaborations, and concerts. The winners of BISQC are extraordinary, having included such groups as the St. Lawrence, Dover, and Miró string quartets, and our students and community will benefit greatly from their presence in Dallas." 
Hosted by Banff Centre since 1983, BISQC gives audiences an in-depth and behind-the-scenes look at the thrill and heartbreak of a live chamber music competition, while providing emerging musicians unparalleled exposure to concert presenters, managers, and broadcasters from North America and abroad. 
For seven days, ten of the world's best emerging string quartets are pushed to the highest standards with a competition repertoire that draws from the classical to 20th century, and includes a new work commissioned by Banff Centre by Canadian-Finnish composer, Matthew Whittall. The competing quartets will be mentored by Joel Krosnick, long time cellist of the Julliard Quartet, who returns in 2019 as Mentor-in-Residence.
Their triumph depends on the decision of the acclaimed international jury members representing some of the top names in chamber music: Gillian Ansell (New Zealand); Martin Beaver (Canada/USA); Adrian Fung (Canada/USA); David Harrington (USA); Nobuko Imai (Japan); Philip Setzer (USA); and, Ursula Smith (United Kingdom). 
On winning the 2016 competition, Rolston String Quartet cellist Jonathan Lo, says, "The Banff International String Quartet Competition is a truly remarkable and unforgettable experience. It is an amazing opportunity for quartets to showcase their artistry in a stunning locale for one of the most devoted and incredibly enthusiastic audiences you'll find anywhere."
Special events during BISQC include an Alumni Gala concert featuring 2016 First Prize Laureates, the Rolston String Quartet, on Thursday, August 29. Then, on Friday, August 30, Banff Centre is excited to present the Kronos Quartet's documentary film project, A Thousand Thoughts: A Live Documentary with Kronos Quartet, written and directed by Sam Bini and Sam Green. This wildly creative multimedia performance piece blends live music and narration with archival footage and filmed interviews with such prominent artists as Philip Glass, Tanya Tagaq, Steve Reich, Wu Man, and Terry Riley.
BISQC's popular lecture series continues in 2019 with a diverse group of speakers including celebrated rare instrument dealers Ric Heinl, Owner of George Heinl & Co.; Tom Wilder of Wilder and Davis; Dr. David Goldbloom, renowned Canadian psychiatrist and arts lover; Philip Setzer, 2019 jury member and violinist of the Emerson Quartet; Denis Brott, Canadian cellist and Director of the Montréal Chamber Music Festival; and, composer Matthew Whittall. 
2016 Package and Passport holders can renew their tickets from Wednesday, December 5 to December 21, 2018. Package and Passport pre-sale begins Wednesday, December 12, 2018 (seats allocated in January after renewal period), with the general on sale Wednesday, January 16, 2019. General on sale for Package and Passports is Wednesday, January 16. Individual tickets will be on sale Wednesday, May 1, 2019. For more information, visit bisqc.ca
The 2019 Banff International String Quartet Competition and career development programming is supported by the Azrieli Foundation. The alumni gala concert is generously supported by Christopher R. Head and the Mentor-in-Residence Joel Krosnick is supported in honour of the R.S. Williams & Sons Company.
About Banff Centre for Arts and Creativity: Founded in 1933, Banff Centre for Arts and Creativity is a learning organization built upon an extraordinary legacy of excellence in artistic and creative development. What started as a single course in drama has grown to become the global organization leading in arts, culture, and creativity across dozens of disciplines. From our home on Treaty 7 territory in the stunning Canadian Rocky Mountains, Banff Centre for Arts and Creativity aims to inspire everyone who attends our campus – artists, leaders, and thinkers – to unleash their creative potential and realize their unique contribution to society through cross-disciplinary learning opportunities, world-class performances, and public outreach. In 2018, Banff Centre celebrates 85 years of creative practice. 
About the Banff International String Quartet Competition: Founded in 1983 to mark the 50th anniversary of Banff Centre, BISQC is a triennial competition that brings together a remarkably dedicated classical music audience, and helps support emerging careers. Recognized by the World Federation of International Music Competitions, it is among the top events of its kind. Past winners include the Rolston String Quartet, the Dover Quartet, the Cecilia String Quartet, the St. Lawrence String Quartet, the TinAlley String Quartet, the Jupiter Quartet, and more. bisqc.ca