Exciting Line-up of ON-CAMPUS & ONLINE Activities at Banff Centre this Fall
Media Release | August 17, 2021 | Banff, AB
Through the Fall of 2021, Banff Centre will be bringing artists back to its campus on Sacred Buffalo Guardian Mountain in Treaty 7 territory, with a commitment to keeping participants, faculty, guests, and staff safe. From September through December, Banff Centre will have more than 20 programs and events on campus and more than 15 program and events online.
Banff Centre is ready and excited to bring people back to our beautiful campus, welcoming artists, and inspiring creativity.
Janice Price, President and CEO of Banff Centre for Arts and Creativity
As we re-open campus and welcome artists back to programming in a safe and mindful way, we have made the decision to restrict recruitment for on-campus programs to those currently residing in Canada.  We continue to monitor the situation closely and look forward to the future relaxation of travel measures that will allow us to welcome international artists once again.
 
Beginning the first week of September with a 10-piece orchestra gathering in Rolston Hall to record performances for the Banff Centre International String Quartet Festival, artistic programming and events are planned to continue through the Fall, while observing all applicable federal, provincial and municipal public health guidelines.
 
Banff Centre's current plans for on-campus programs and events include:
A new exhibit at the Walter Philips Gallery beginning on September 10th with special tours and talks 
Banff Musicians in Residence Program – Jazz and Creative Music including three live concerts on campus, including one in the newly revitalized Jenny Belzberg Theatre  
Dance Artists in Residence  
Banff Artists in Residence 
Fall Theatre Intensive – Reimagining Theatre Education, in partnership with Theatre Alberta  
Write Over Here  
Part 2 of the Akunumusǂitis Ecological Engagement through the Seasons  
Indigenous Playwrights Nest  
Stage Intensif – Canada's Francophone Theatre Gathering, in partnership with Association des théâtres francophones du Canada  
Canadian Indigenous Classical Music Gathering including a live performance  
Part 2 of Indigenous Arts' Digital Constellations 
Dead North Film Screening 
Banff Centre Mountain Film and Book Festival 
Self-Directed Residencies in the Leighton Artist Studio  
Collaborative Open Studio event for Banff Artists in Residence and Akunumusǂitis Ecological Engagement through the Seasons 
Holiday performance in the newly revitalized Jenny Belzberg Theatre 
While Banff Centre was unable to offer on campus programs and events through the first part of the Covid-19 pandemic, the 88 year-old institution learned to embrace the great potential for online programs and events. Online programs and events will also continue to be offered through the Fall. Here are our current plans:
Banff Centre International String Quartet Festival Online  
Poetry, Politics, and Embodiment  
Natural Drawing Beyond the Basics Workshop 
Three new installments of Decolonizing the Narrative Speakers Series with Santee Smith, Christie Belcourt, and Tasha Hubbard  
Fall Writers Session 
Introductory Negotiation Skills Training (Indigenous Leadership)  
Intermediate Project Management for Indigenous Organizations (Indigenous Leadership)  
Digital Cultural Leadership (three parts) 
Introductory Wise Practices in Indigenous Leadership  
Banff Centre Mountain Film and Book Festival and Online Screenings 
Banff Centre Mountain Film Festival World Tour Online Screenings 
Banff Centre is deeply committed to, and has a globally respected track record of, advancing artists and leaders of all kinds and at all stages of their careers, showcasing their work to audiences, and inspiring them to make unique contributions which enrich the world. We remain committed to this now and into the future.
Janice Price, President and CEO of Banff Centre for Arts and Creativity
Alongside arts programming on campus this Fall, Banff Centre will also be welcoming small conferences and hospitality guests from which any net revenue generated goes towards supporting the experiences of artists and leaders partaking in Banff Centre programs. Banff Centre is also excited to welcome back the Banff International Research Station, an organization that facilitates interactions between scientists on all aspects of the mathematical, computational, and statistical sciences and has been operating on Banff Centre's campus since 2004.
 
In this ongoing period of uncertainty, all plans are subject to change based on a number of factors, particularly monitoring the ongoing Covid-19 pandemic, all public health guidelines, and the safety of everyone on campus. To be among the first to learn about Banff Centre programs available for application and events open to public audiences, including learning more about the programs and events listed above, please subscribe to our newsletter lists.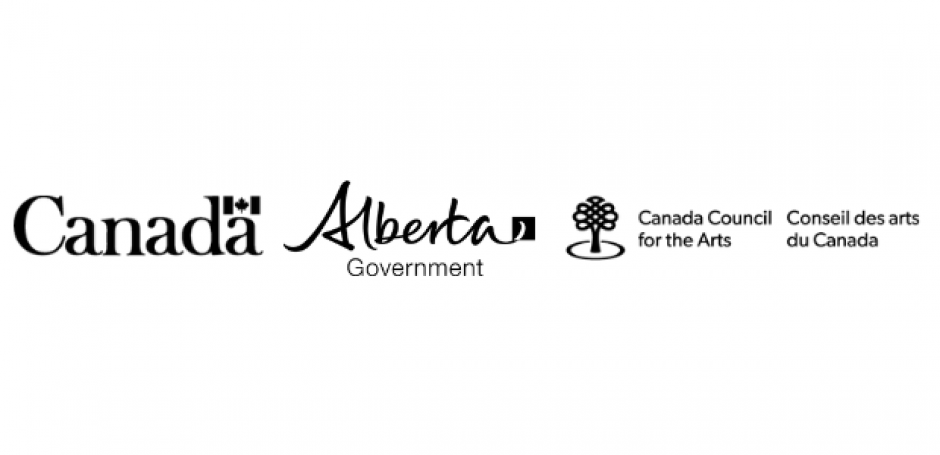 We acknowledge, with deep respect and gratitude, our home on the side of Sacred Buffalo Guardian Mountain, in the beautiful and special territory of Treaty 7. We recognize the past, present, and future generations of Stoney Nakoda, Blackfoot, Tsuut'ina Nations, and Métis from Region 3, who help us steward this land, as well as honour and celebrate this place.
About Banff Centre for Arts and Creativity
Founded in 1933, Banff Centre is a learning organization built upon an extraordinary legacy of excellence in artistic and creative development. What started as a single course in drama has grown to become the global organization leading in arts, culture, and creativity across dozens of disciplines. From our home in the stunning Canadian Rocky Mountains, Banff Centre for Arts and Creativity aims to inspire everyone who attends our campus - artists, leaders, and thinkers - to unleash their creative potential and realize their unique contribution to society through cross-disciplinary learning opportunities, world-class performances, and public outreach.