Meet Our Contemporary Indigenous Voices Speakers
This Spring, we are pleased to welcome five Indigenous artists, thinkers, and performers to speak at Banff Centre about their practices, their cultures, and why they make the work they do. 
We invite these artists here to think collectively in order to reorient and retool the 150th anniversary of this country and to consider what art and artists' roles are in manifesting alternative futures in a speaker series called Contemporary Indigenous Voices.
Get to know a bit about our guests below, then come see them speak live.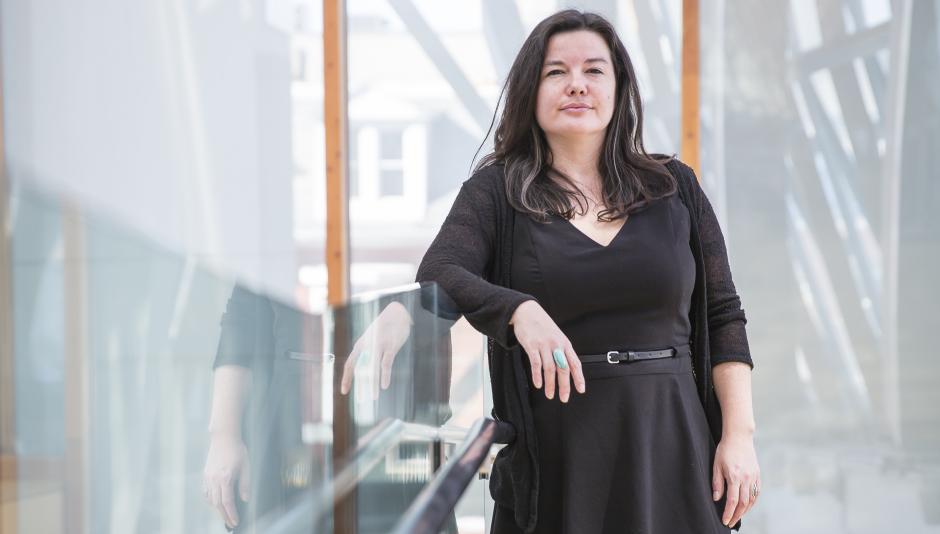 Wanda Nanibush is the Art Gallery of Ontario's first ever Curator of Indigenous Art. She joins us at Banff Centre as lead faculty for the Literary Arts program Future Narratives in April. She is Anishinaabe-kwe from Beausoleil First Nation, and considers herself an image and word warrior, curator, community animator/organizer, and arts consultant. 
In her artist talk she'll discuss her practice, which includes curating such exhibitions as The Fifth World, a celebration of the 20th Anniversary of Tribe Inc. a Saskatoon-based centre for evolving Aboriginal media, visual and performing arts. 
Wanda's talk takes place April 5 at 7 P.M. in the Walter Phillips Gallery.
Lee Maracle in conversation with Drew Hayden Taylor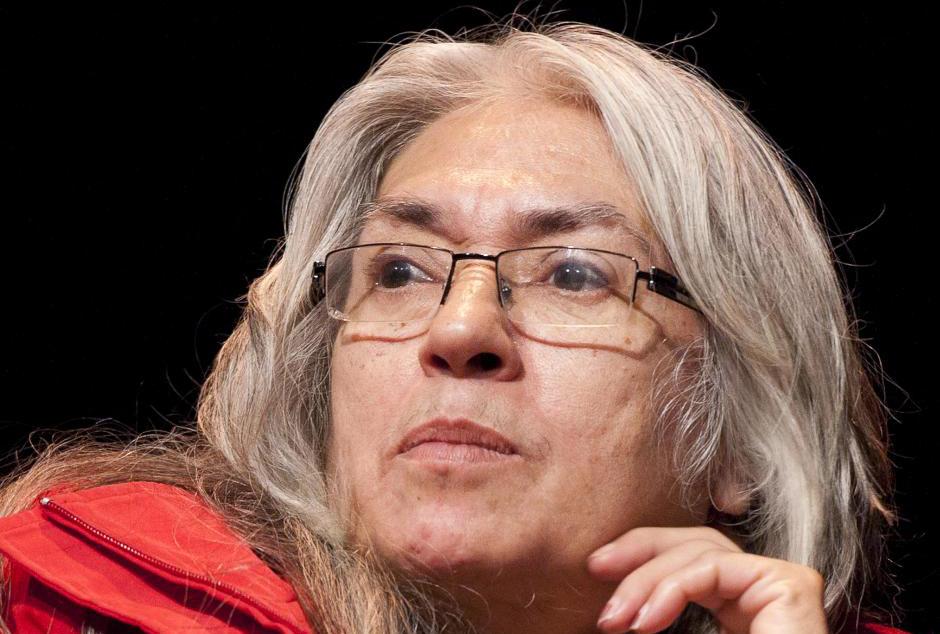 Lee Maracle is the author of a number of award winning and critically acclaimed literary works, in fiction, nonfiction and poetry. She was the recipient of the 2014 Ontario Premier's Award for Excellence in the Arts and the 2016 recipient of the Ann Green Award, "an annual prize given to an artistic work that explores and challenges the traditional form of story and narrative." 
She is Coast Salish First Nations from Vancouver, B.C. Maracle is an instructor at the University of Toronto's Centre for Indigenous Studies, and was previously the writer-in-residence at the University of Guelph. 
She is joined by bestselling author and playwright Drew Hayden Taylor. Taylor is Ojibway from the Curve Lake First Nations, and has produced novels, plays, and "has worked on over 17 documentaries exploring the Native experience."
Their conversation takes place April 8 at 7:30 P.M. in the Walter Phillips Gallery.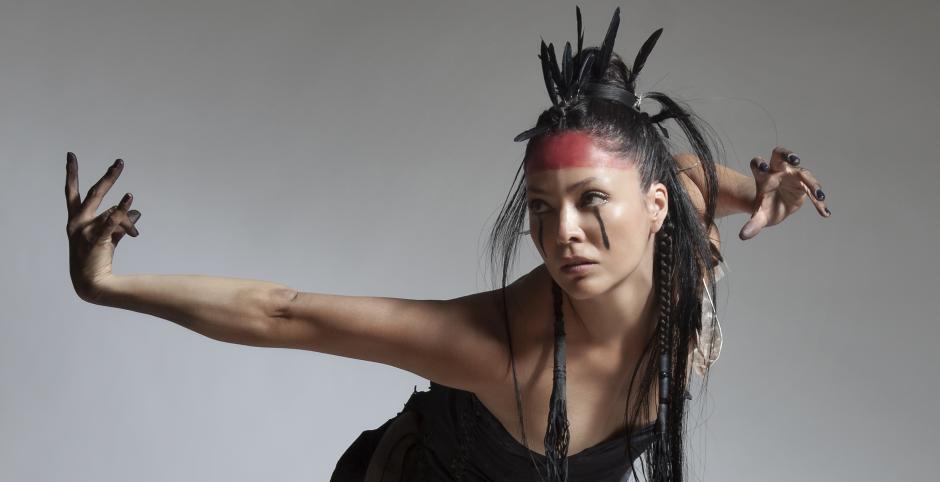 Santee Smith is a member of the Mohawk Nation, Turtle Clan from Six Nations of the Grand in Ontario. She works as a choreographer, dancer, singer, and pottery designer. As an artist, she is committed to sharing traditional and contemporary stories of her Indigenous culture.
She is committed to sharing traditional and contemporary stories of her Indigenous culture, and she will be giving a talk about her artistic practice. 
That talk will take place May 4 at 7 P.M. in the Walter Phillips Gallery.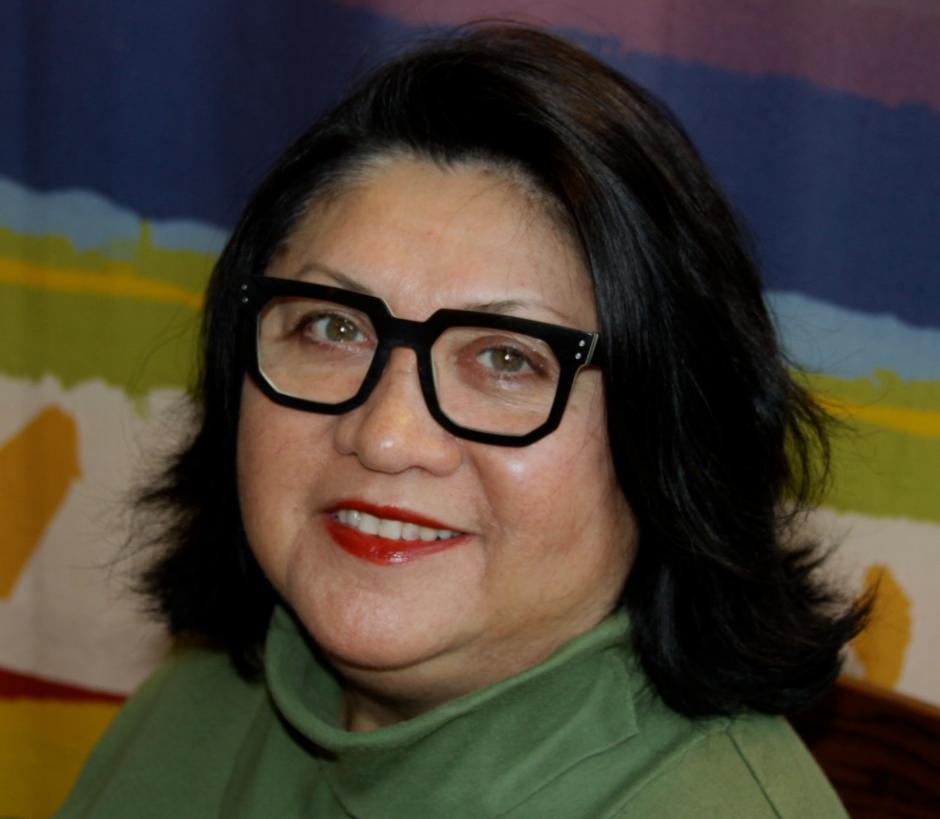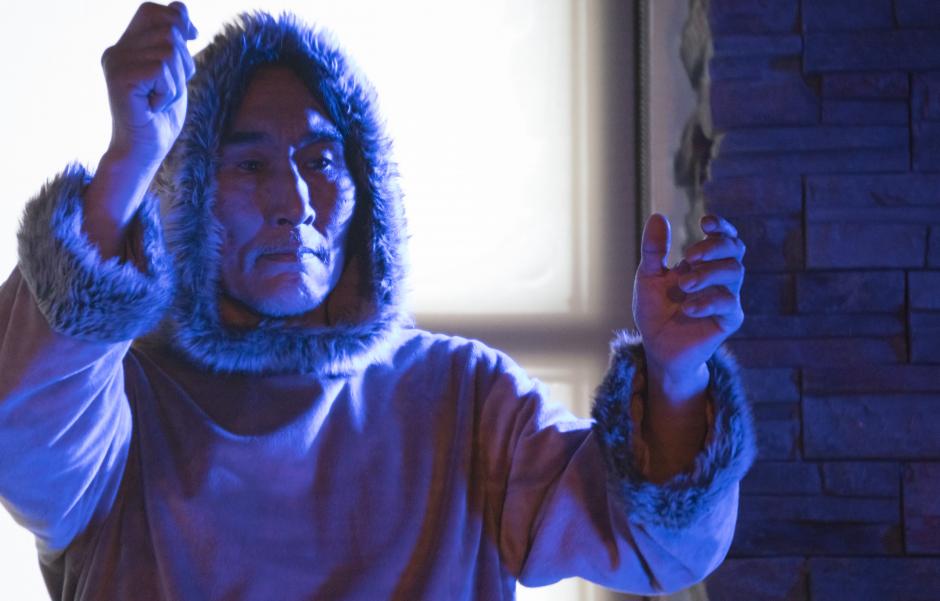 The Qaggiq Collective's mission is to "strengthen, promote, advocate and create space for Nunavut Performing Artists with a focus on Inuit." The project is Spearheaded by the Qaggiavuut Society based in Nunavut, and is "open to emerging and established Arctic performing artists throughout Canada and delivers performing arts education to Arctic children and youth."
While at Banff, the collective will perform Kiviuq Returns, a new performance that brings together Inuit music, brilliant costumes, and elder storytelling. The performance features Inuit performance art, throat music, drum dance, acrobatics, digital design and spoken word.
It takes place June 10 at 7:30 P.M. at Margaret Greenham Theatre.