COVID can't stop creativity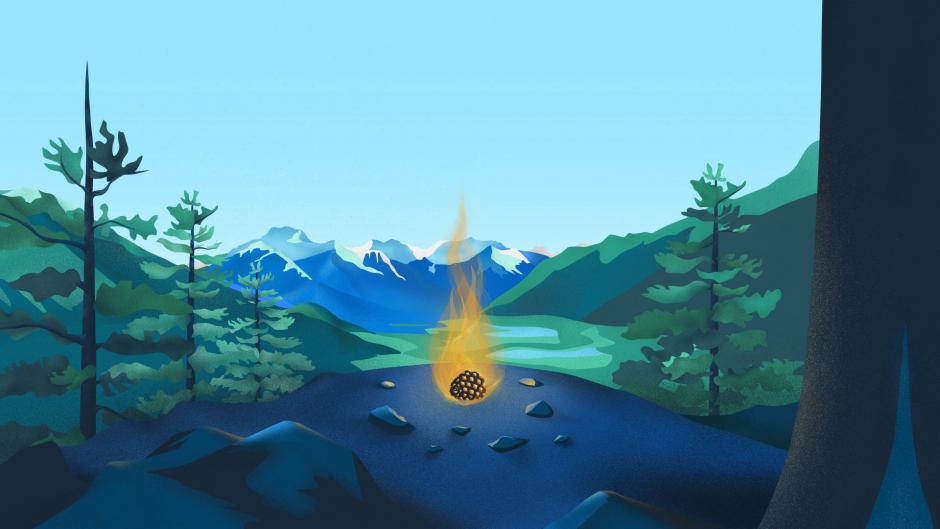 March 11, 2021, Banff, AB -- Through the COVID-19 pandemic, Banff Centre continues to develop innovative, digital delivery of events and programming which support its mission to inspire artists and leaders to make their unique contribution to the world.
Integral to Banff Centre's pedagogy, Banff Centre will be offering a series of online public events throughout each month for participants and faculty to share their work.  These events give the global community insight into the excellent creativity that is at the core of Banff Centre's programming. More details about these free, online events will be available soon.
Online programs and events have opened an incredible opportunity to advance collaboration and inspiration. COVID can't stop creativity.
Howard R. Jang, Vice President Arts and Leadership Programming
Scholarships:
As part of its commitment to supporting arts educational and training programs through the pandemic, Banff Centre has offered program fees at full scholarship for all artistic programming and anticipates that this will continue through 2021.
We are so grateful to our dedicated supporters who have continued to believe in the power of Banff Centre's programming. Everyone has a role to play and we are deeply thankful for those who have stepped forward during this period.
Janice Price, President and CEO of Banff Centre
Banff Centre programming for April to June 2021 will be online and includes:
Project Management for Indigenous Organizations (Indigenous Leadership)
Decolonizing the Narrative (Indigenous Arts, public speakers series)
Banff Centre Mountain Film Festival - Award Monthly Series (Mountain Culture, film series and filmmakers Q and A series)
Playwrights Lab - Intensive (Performing Arts)
Writing Studio Session (Literary Arts)
Opera in the 21st Century (session 3 of 4) (Music/Performing Arts)
Inherent Right to Indigenous Governance (Indigenous Leadership)
Evolution Classical (Music)
Indigenous Strategic Planning (Indigenous Leadership
Negotiation Skills Training (Indigenous Leadership)
Banff International Literary Translation Centre (Literary Arts)
Creative Practice for Contemporary Dance (Performing Arts)
Indigenous Evaluations Frameworks (Indigenous Leadership)
Quartet Evolution (Music)
Truth and Reconciliation through Right Relations (Indigenous Leadership)
Program plans for July to September will be announced soon. 
 
We acknowledge, with deep respect and gratitude, our home on the side of Sacred Buffalo Guardian Mountain, in the beautiful and special territory of Treaty 7. We recognize the past, present, and future generations of Stoney Nakoda, Blackfoot, Tsuut'ina Nations, and Metis from Region 3, who help us steward this land, as well as honour and celebrate this place.
About Banff Centre for Arts and Creativity
Founded in 1933, Banff Centre is a learning organization built upon an extraordinary legacy of excellence in artistic and creative development. What started as a single course in drama has grown to become the global organization leading in arts, culture, and creativity across dozens of disciplines. From our home in the stunning Canadian Rocky Mountains, Banff Centre for Arts and Creativity aims to inspire everyone who attends our campus - artists, leaders, and thinkers - to unleash their creative potential and realize their unique contribution to society through cross-disciplinary learning opportunities, world-class performances, and public outreach.