Visual Arts Presents Darkness and Accessibility 2020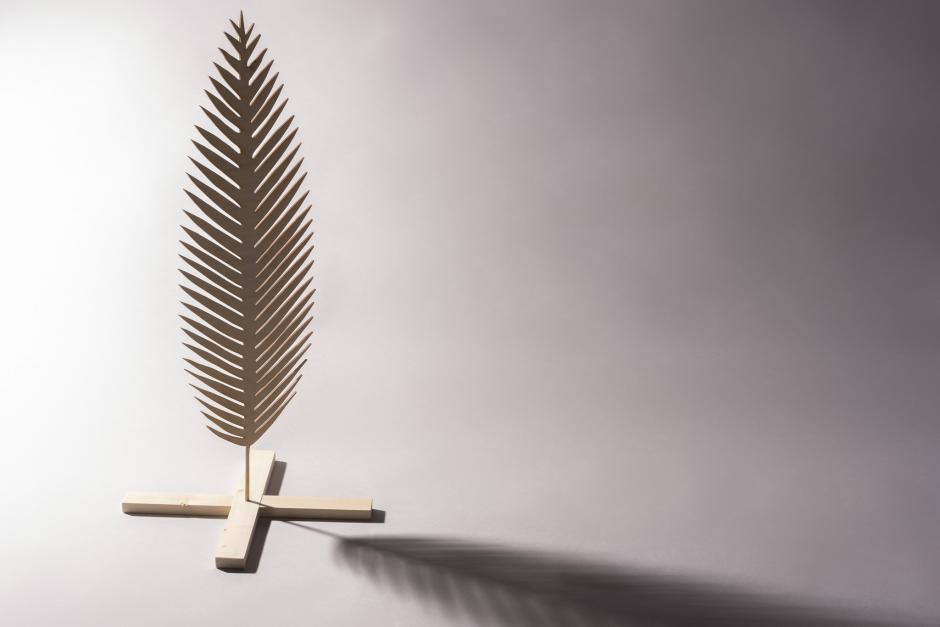 Banff Centre Visual Arts Presents Darkness and Diversity through Exhibitions, Galleries and Events in 2020
BANFF, AB, January 30, 2020 – Banff Centre for Arts and Creativity has a long history of presenting the works of visual artists in its many exhibitions and sharing spaces across campus. 
The act of sharing art is vulnerability and intimacy in one of its purest forms," said Howard Jang, Vice President of Arts and Leadership Programming at Banff Centre. "Banff Centre is proud to welcome artists here to develop and share their work in our gallery spaces, through open studios and public events, and conversations."
Darkness is as deep as the darkness is. 
Walter Phillips Gallery presents exhibitions by contemporary artists, with a legacy of supporting artistic production engaged in alternative, and experimental forms. 
For the Winter Exhibition, Banff Centre's Walter Phillips Gallery proudly presents: Governor-General Award-winning visual artist Rita McKeough's darkness is as deep as the darkness is.
Nationally recognized for her complex installation-based works integrating electronic media, sound, and performance, this exhibition by the Calgary-based artist is an invitation into an imagined subterranean just below the ground's surface. Space where darkness connotes a richness of lived entanglements between beings above and below the soil, the exhibition also references contested sites of urban development and extraction that penetrate the burrows, roots, and remains of animals and plants. 
The Winter Exhibition by Rita McKeough will be presented from February 1 – May 31, 2020, with a public opening reception on January 31 – all are welcome.
Exhibition Tours: February 5 and March 25, 2020; 5:00 pm
Banff Gallery Hops: February 15, March 21, April 18, and May 23, 2020; 12:00 pm – 5:00 pm
Art Break: March 3, 2020; 12:00 pm
Rita McKeough
Rita McKeough is an installation and performance artist based in Calgary. Her work incorporates audio, electronics, and mechanical performing objects. Since the late 1970s, McKeough has been committed to creating chaotic and immersive installations that reconfigure contradictions and tensions in our everyday lives. She uses interactive technologies to represent complex interspecies relationships and to create links between her installations and sound and music practices. A recipient of the Governor General's Award in Visual and Media Arts (2009), McKeough has exhibited extensively across Canada and is currently faculty at Alberta University of the Arts.
A distinct aggregation/ A dynamic equivalent/ A generous ethic of invention.
Walter Phillips Gallery, Projects will also present A distinct aggregation / A dynamic equivalent / A generous ethic of invention: Six writers respond to six sculptures from August 8, 2019 – September 27, 2020
A project by Aislinn Thomas with Anna Bowen, Angela Marie Schenstead, Crystal Mowry, Laura Burke, Catherine Frazee, Nicole Kelly Westman, and Shannon Finnegan
At the invitation of Kitchener-based artist Aislinn Thomas, six writers from across Canada wrote poetic responses to works in Banff Centre's public art collection. The responses are captured through an audio work and broadsheet, available at the gallery front desk or online. Serving as a point of entry to the collection beyond the visual, the work opens conversation around the politics of accessibility.
Aislinn Thomas 
Aislinn Thomas is an interdisciplinary artist whose practice includes video, performance, sculpture, installation, and text. She culls material from everyday experiences and relationships, creating work that ranges from poignant to absurd (and at times straddles both). Her recent works explore the generative potential of disability and access—her own and others'—while pushing up against the conventions of audio description. See the weblink below for a full list of contributor biographies. 
In addition to exhibitions at the Walter Phillips Gallery, Banff Centre Visual Arts presents a series of talks by faculty and visiting artists. All are free and open to the public.
Divya Mehra: January 30, 4 pm 
Divya Mehra's work has been included in several exhibitions and screenings, notably with Creative Time and MoMA PS1, both New York; MTV, and The Queens Museum of Art, New York; MASS MoCA; North Adams, Artspeak, Vancouver; Art Metropole and The Images Festival, both Toronto; and The Beijing 798 Biennale. Mehra holds an MFA from Columbia University.
Kim Nguyen: January 30, 4 pm
Kim Nguyen is the Curator and Head of Programs at the Wattis Institute, California College of the Arts, San Francisco. Before the Wattis, Nguyen was the director and curator of Artspeak, Vancouver. Join her for this joint talk with artist Divya Mehra.
Michael Schonhoff: March 10, 4 pm
Michael Schonhoff is the Director/Curator of KCAI Crossroads Gallery: Center for Contemporary Practice in Kansas City. Recent curatorial projects include Katy Stone (once upon a time), Patrick Jacobs: Nocturnes, and The Position We're In, KCAI Crossroads Gallery-. Schonhoff is also prominent as an artist and musician.
Reena Kallat: March 17, 4 pm
Reena Saini Kallat's practice spans drawing, photography, sculpture, and video. Her work has been exhibited at institutions including Museum of Modern Art, New York; Art Gallery of New South Wales, Sydney; Tate Modern, London; Mori Art Museum, Tokyo; Manchester Museum, UK; Kennedy Centre, Washington; Vancouver Art Gallery; and Saatchi Gallery, London; amongst many others.
Clare Twomey: June 2, 4 pm
Clare Twomey is a British artist, researcher, and curator. A leading figure in clay practice, her work often engages with the material at a critical distance, negotiating the realms of performance, serial production, and transience. Her work has been exhibited at the Tate Modern and the Victoria and Albert Museum, both London; the Gardiner Museum, Toronto; and the Museum of Modern Art, Kyoto, among others.
Dr. Léuli Eshrāghi: June 16, 4 pm
Dr. Léuli Eshrāghi, is a Sāmoan artist, curator, and researcher, whose work engages in themes of Indigenous possibility, presence and power, languages, and ceremonial-political practices. Dr. Eshrāghi serves on the board of the Aboriginal Curatorial Collective, and Eshrāghi's artistic work is included in the 22nd Biennial of Sydney. 
Raphaëlle de Groot: June 23, 4 pm
Raphaëlle de Groot is a Canadian artist whose work has been presented nationally and internationally at the institutions such as the Musée d'art contemporain de Montréal; the San Diego Art Institute; the Venice Biennial; the Festival Cultural de mayo, Guadalajara; and the AK Bank Sanat, Istanbul. In her practice, she draws on notions of mobility and encounter, wherein gesture, presence, and experience become markers of social and political engagement.
* All dates subject to change
Visual Arts Public Events
Open Studios
At the end of each residency, participants in Visual Arts programs at Banff Centre open their studio doors to share the artistic research and artwork created, as well as the pertinent conversations generated in the program.
Open Studio: Emerging BAIR & Winter BAIR — February 5, 4-7 pm
Open Studio: Late Winter BAIR — March 25, 4-7 pm
Open Studio: Object as Catalyst & Late Spring BAIR — July 1, 4-7 pm
Reel Time Film Screenings
Reel Time features some of the best films from the Toronto International Film Festival. Organized by Walter Phillips Gallery, Reel Time has brought alternative cinema to the Bow Valley for over fifteen years. Reel Time Film Screenings occur monthly from November through April at Lux Cinema.
Pain and Glory, February 3, 2020, 7:00 pm
Portrait of a Lady on Fire, March 2, 2020, 7:00 pm
The Body Remembers When the World Broke Open, April 6, 2020, 7:00 pm
About Banff Centre for Arts and Creativity: Founded in 1933, Banff Centre for Arts and Creativity is Canada's largest postgraduate arts and leadership school. What started as a single course in drama has grown to become the global organization leading in arts, culture, and creativity across dozens of disciplines. From our home on Treaty 7 territory in the stunning Canadian Rocky Mountains, Banff Centre for Arts and Creativity aims to inspire everyone who attends our campus – artists, leaders, and thinkers – to unleash their creative potential and realize their unique contribution to society through cross-disciplinary learning opportunities, world-class performances, and public outreach. banffcentre.ca
Programs at Banff Centre are made possible in part by the Government of Alberta through Alberta Advanced Education and the Alberta Foundation for the Arts, and the Government of Canada through the Department of Canadian Heritage and Canada Council for the Arts/Les programmes du Centre des arts de Banff sont rendus possibles en partie grâce au Gouvernement de l'Alberta par le support du ministère de l'Enseignement supérieur de l'Alberta et de la Fondation pour les arts de l'Alberta, et au gouvernement du Canada, par le support de Patrimoine canadien et du Conseil des arts du Canada.