Elise Rasmussen receives Barbara Spohr Memorial Award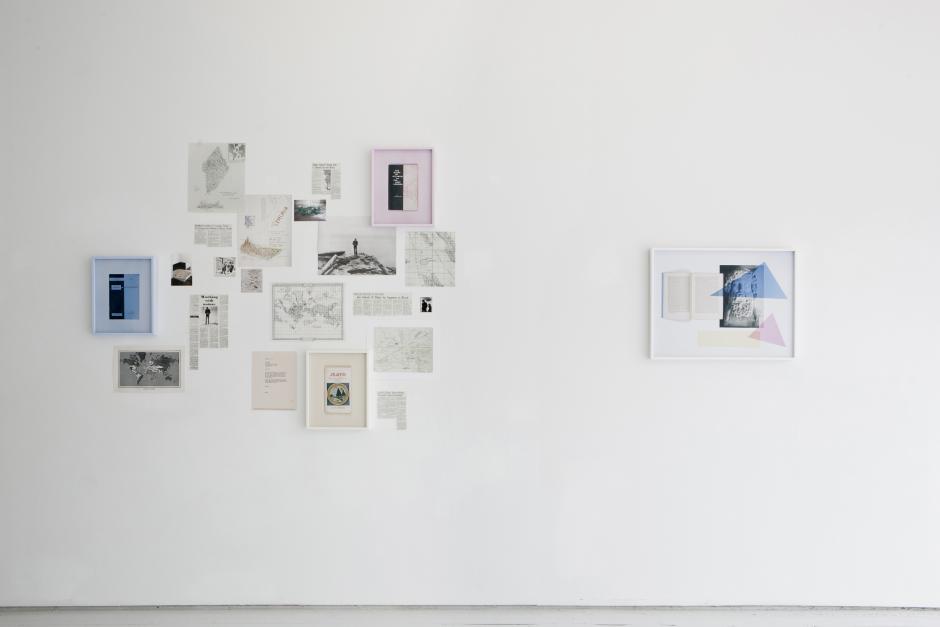 BANFF, AB, June 3, 2015 – Walter Phillips Gallery at Banff Centre is pleased to announce Elise Rasmussen as the recipient of the 2016 Barbara Spohr Memorial Award. Created by the friends and family of the late artist Barbara Spohr, the biennial award provides one Canadian artist working in photography with a cash prize of $6000 from the Barbara Spohr Endowment Fund and up to $4000 towards a Visual + Digital Arts residency at The Banff Centre.   
"I am thrilled to be this year's recipient of the Barbara Spohr Memorial Award. As my work often considers notions of legacy, I am deeply honoured to be recognized alongside the past recipients of this award and will continue to push my photographic practice in a manner that carries on the spirit of Barbara Spohr's memory. I wish to express my deep gratitude to Barbara Spohr's family and friends and Banff Centre for this honour, and I look forward to returning to the art haven of the Rockies," says Rasmussen. 
Originally from Edmonton, Alberta, Rasmussen was a Banff Artist in Residence (BAiR) during the summer of 2014. She is currently based in Brooklyn, New York where she is an artist-in-residence at Pioneer Works. Her practice questions notions of history and how storytelling, memory, and the archive can be re-purposed to fit contemporary ideological positions. Using historical texts and artworks as references, Rasmussen's research-based practice straddles the line between fact and fiction, positioning the artist as investigator in order to propose alternative readings. Her photography and projects have a strong conceptual basis, one that exceeds the aesthetic boundaries of the medium.
"Rasmussen's research-based practice, combined with an astute awareness of the contemporary dialogue of self-portraiture and the personal, contributes to a larger exchange among photographers working with the documentary and concerns regarding visibility and narration. The support received through the Barbara Spohr Memorial Award and Visual + Digital Arts at Banff Centre will certainly provide a positive impact on the professional contributions and development of Rasmussen's work within and beyond the bounds of Canadian Contemporary Photography," says Justin Waddell, 2005 award winner and external jury member for this year's award. 
Recent winners of the award include: Colin Miner (2013), Celia Perrin Sidarous (2011), Maegan Hill-Carroll (2009), Ramona Ramlochand (2007), Justin Waddell (2005), Dianne Bos (2005), and David McMillan (2004), among others. 
Open to artists who have been enrolled in a Visual + Digital Arts residency program at Banff Centre, the award is intended to encourage the development of Canadian contemporary photography by providing financial and creative assistance to an artist whose work has made a significant contribution to the field. 
Learn about the next Barbara Spohr Memorial Award call for applications by subscribing to Banff Centre's Visual + Digital Arts creative residencies newsletter. 
For more information about the award, click here. 
About Banff Centre for Arts and Creativity: Founded in 1933, Banff Centre for Arts and Creativity is a learning organization built upon an extraordinary legacy of excellence in artistic and creative development. What started as a single course in drama has grown to become the global organization leading in arts, culture, and creativity across dozens of disciplines. From our home in the stunning Canadian Rocky Mountains, Banff Centre for Arts and Creativity aims to inspire everyone who attends our campus – artists, leaders, and thinkers – to unleash their creative potential and realize their unique contribution to society through cross-disciplinary learning opportunities, world-class performances, and public outreach. www.banffcentre.ca 

About the artist:  Elise Rasmussen received her MFA from the School of the Art Institute of Chicago on a Merit Scholarship (2007) and her BFA with Honours from Ryerson University (2004). Elise is represented by ESP | Erin Stump Projects in Toronto, and her work has been exhibited, performed, and screened at international venues including the Brooklyn Museum, CCS Bard Hessel Museum (Annandale-on-Hudson), Pioneer Works (NY), Night Gallery (LA), Standpoint Gallery (London), Werkschauhalle (Leipzig), ThreeWalls (Chicago), Galerie Articule (Montreal), TPW (Toronto), Gallery 101 (Ottawa), TRUCK Contemporary Art  (Calgary), and the Irish Museum of Modern Art (Dublin) where she was a recent artist in residence. She has been written about in publications such as Art in America, BOMB Magazine, and the New Inquiry and she has lectured at Parsons The New School (NY), School of Visual Arts (NY), OCAD University (Toronto), the Gene Siskel Film Center (Chicago), IADT (Dublin) and Kuvataideakatemia (Helsinki). Elise is a 2016 Fellow of the Art & Law Program in New York and a current artist in residence at Pioneer Works. Originally from Edmonton, Canada, Elise is based in Brooklyn, NY. www.eliserasmussen.com