Even Thought Leaders Need Guidance
Who leads the thought leaders? People like Blackfoot Elder Dila Houle, who spent a week providing spiritual guidance to frontline advocates at Banff Centre.
At the Hope Decoded Summit in March, Elder Dila joined the Peter Lougheed Leadership Institute team to fill the role of Elder in Residence for a five day residency with the goal of tackling hopelessness.
The goal of the summit was to share ideas, debate, and advance four projects addressing indigenous rights, the environment, arts and culture, and income inequality.
So how did the summit measure up? I caught up with Elder Dila at the Hope Decoded wrap party to hear what stood out to her.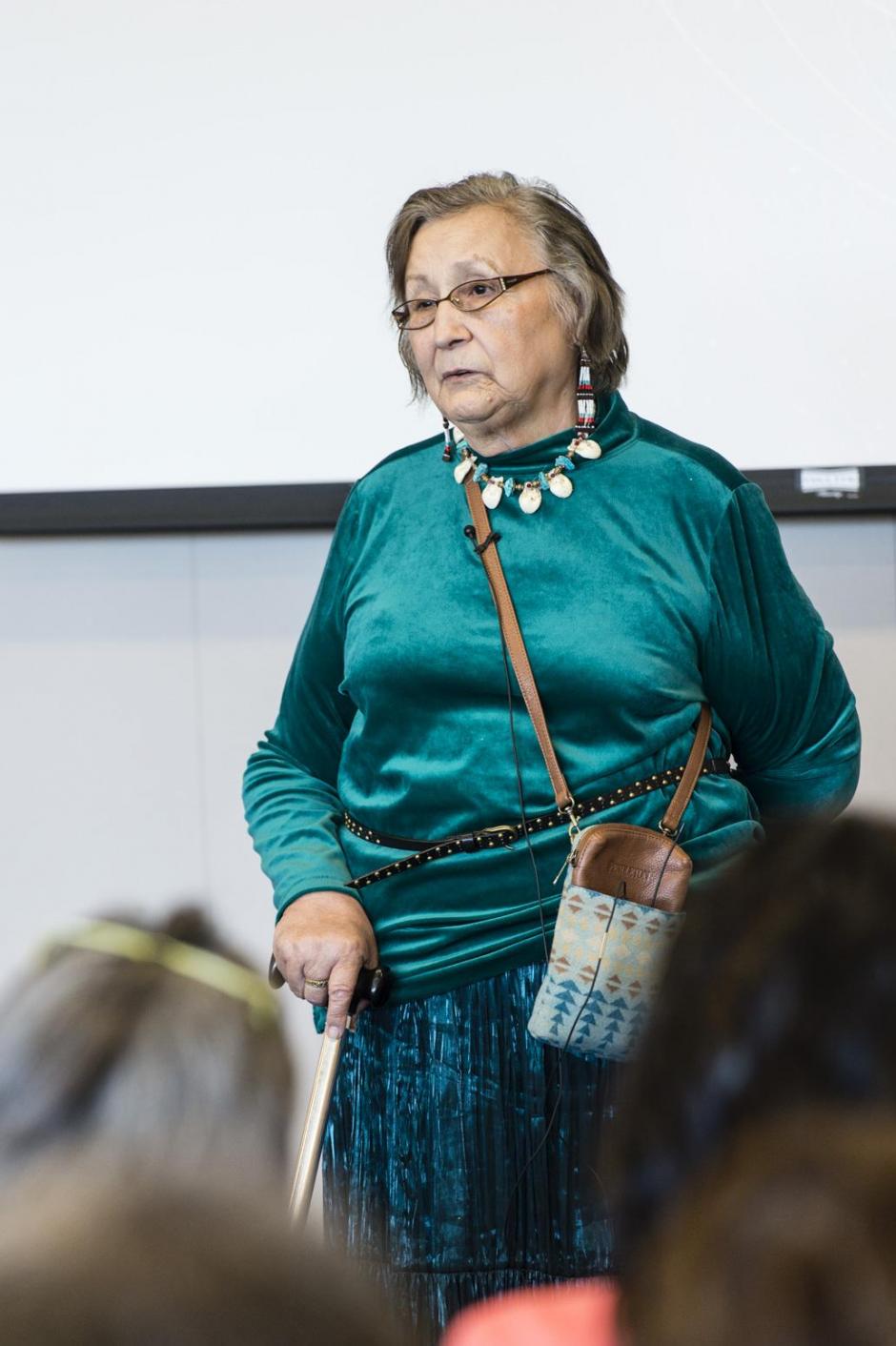 Meeting all these nice people from across the country – Vancouver, Whitehorse, Calgary, Medicine Hat, Edmonton, Winnipeg, Toronto, Ottawa, Montreal, Dartmouth- All these communities coming together with the same thought in mind. 
Elder Dila Houle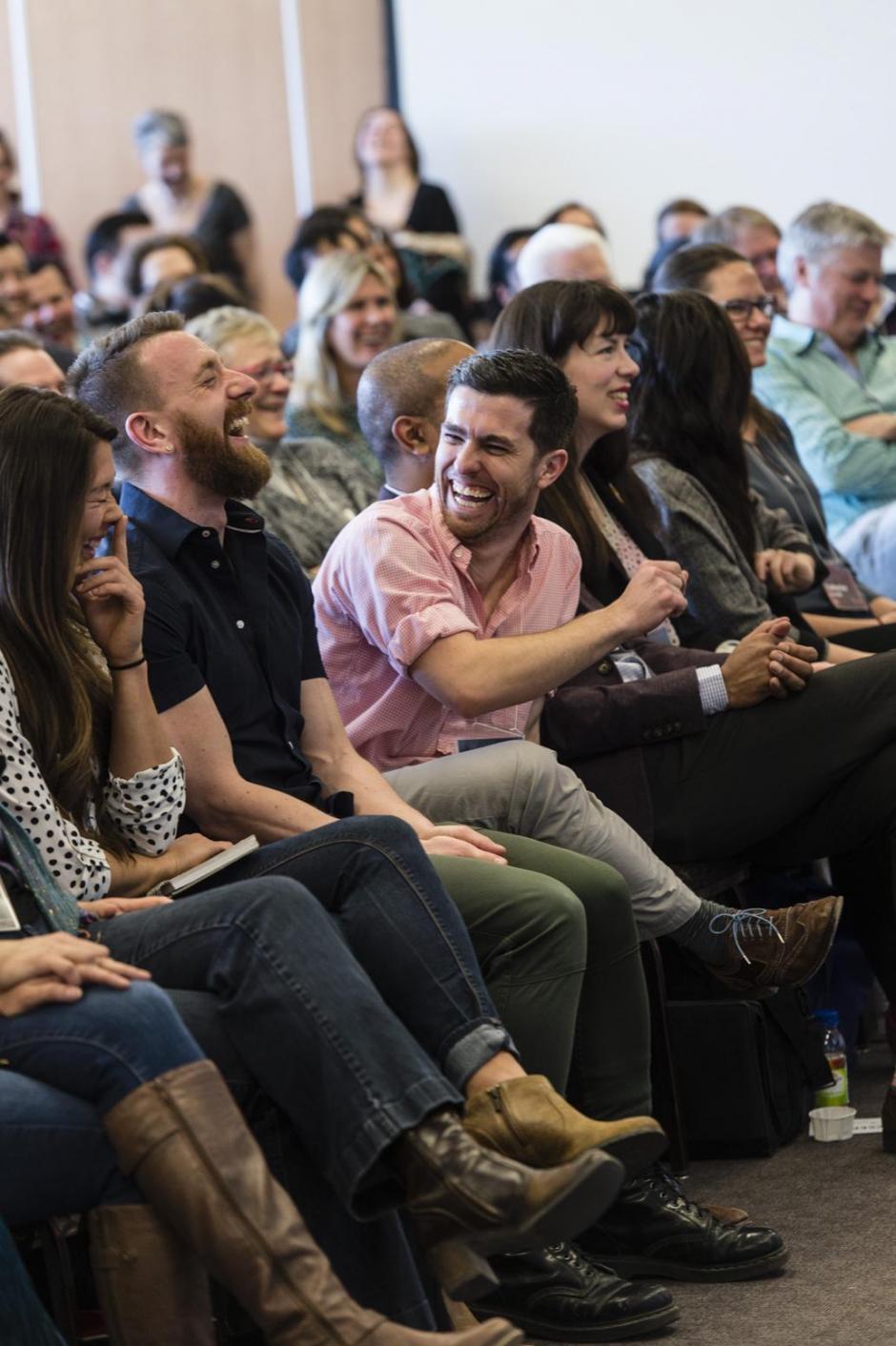 How Banff Centre is recognizing my tribe of Blackfeet and the land. It's part of an identity that gives you hope.
Elder Dila Houle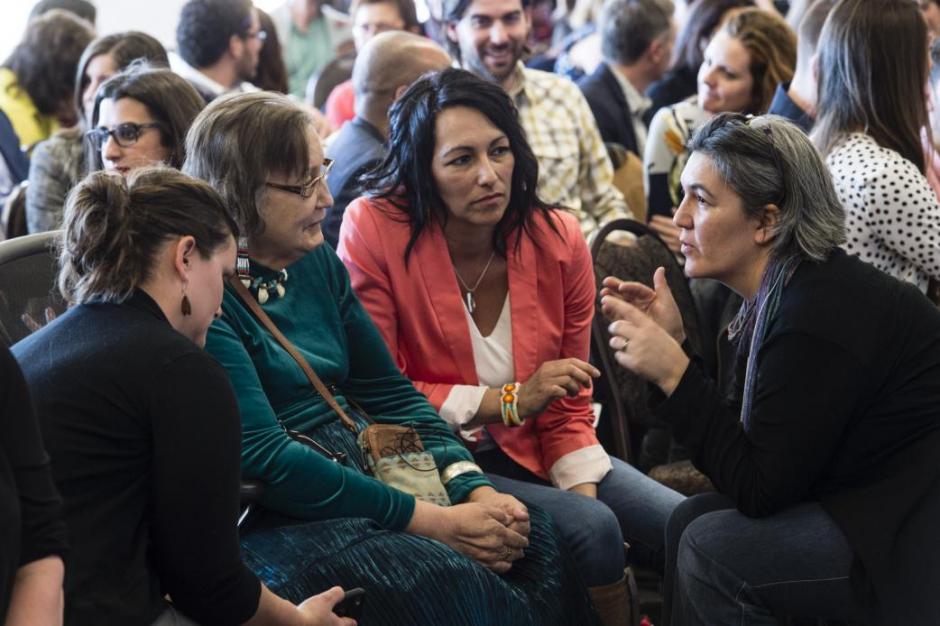 [Hope Decoded Co-Lead Facilitator] Jacob Zimmer's movement. When he's teaching, he moves all the time. I like that style. Keeps you awake.
Elder Dila Houle
The breakout groups on Friday. I went to the Healthy Communities session. It made me personally feel that I gained something here.
Elder Dila Houle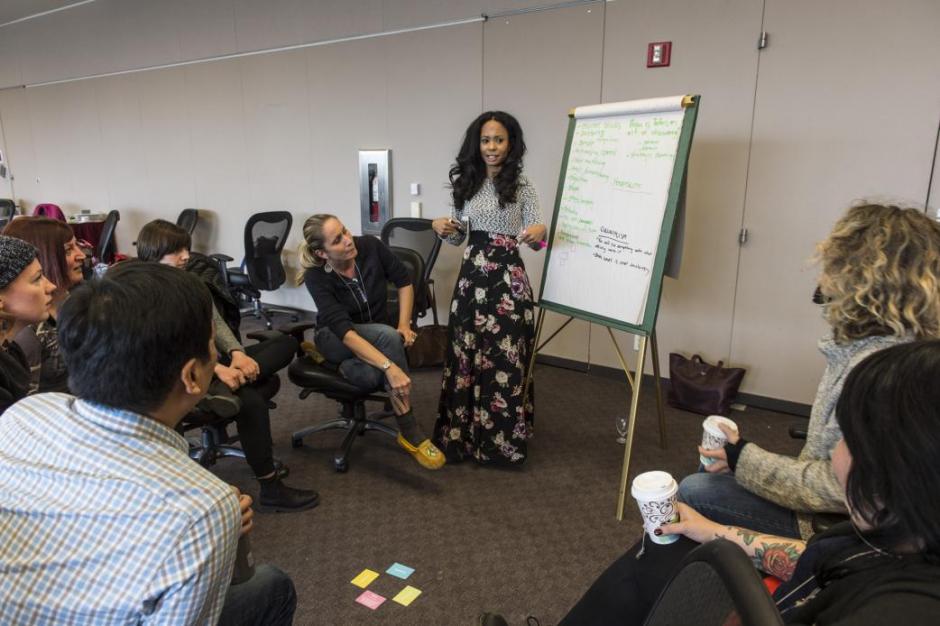 When the Native people danced. That was awesome. When they danced — the beat of the drum and the way they danced — each one was different.
Elder Dila Houle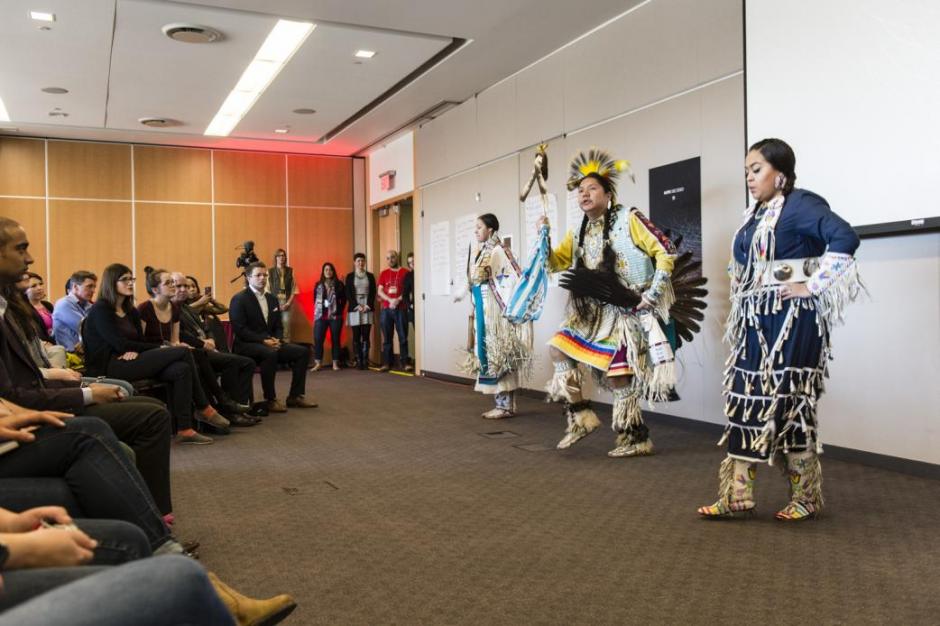 It's been a really a good program. People in their everyday lives or at work don't think about what's beneath or within and the content of hope, the consequences. People aren't aware of — even me when I arrived for Hope Decoded — it made me aware. It represented so many different parts of society. Banff is always so nice and full of such wonders.
For myself, living on a reserve in a hopeless environment, there are so many different issues. Listening to Hope Decoded made me feel hopeful. There was mention of indigenous issues- getting some of our people involved. It set some kind of precedent on dealing with our people here. We've got so much work to do.
Elder Dila Houle