Incredible performances in intimate venues at Banff Centre this Fall and Winter as the season goes on sale today!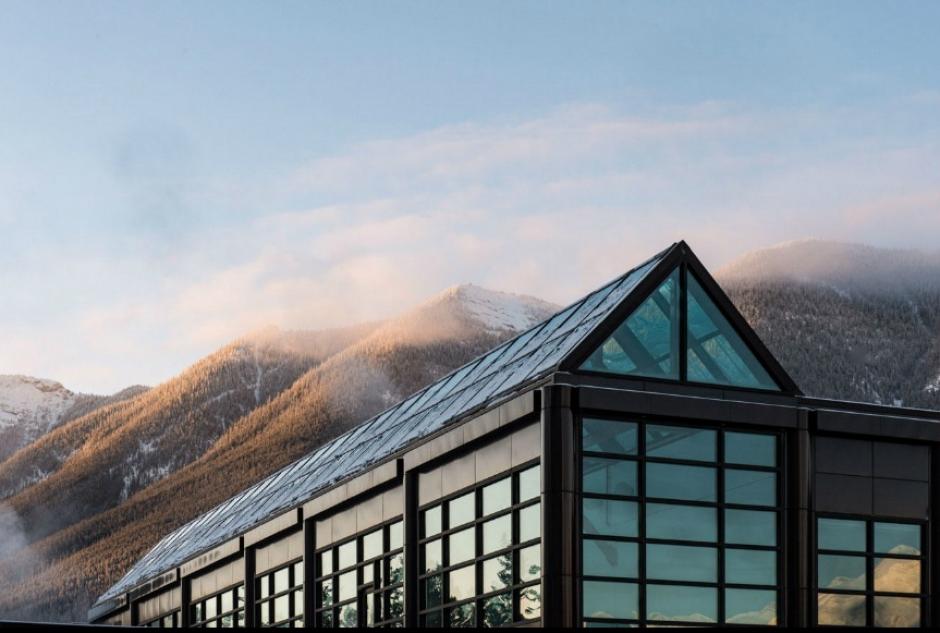 BANFF, AB, July 17, 2019 — Banff Centre for Arts and Creativity invites you to get up close and personal with a stunning roster of Canadian and global artists in the Rocky Mountains, as tickets for the fall and winter season go on sale for concerts, readings, performances, storytelling, and artist encounters—and, yes, of course—puppets too. 
Rock the mountain this fall at Banff Centre with extraordinary Canadian musicians—experience Alberta indie-folk band Reuben and the Dark (they opened this year's Calgary Stampede), and the "Balkan-Klezmer-Gypsy-Party-Punk-Super Band" Lemon Bucket Orkestra.
These bands often perform at large venues and amphitheatres, but thanks to the revitalization of Banff Centre's storied mainstage Eric Harvie Theatre—they are playing the intimate Margaret Greenham Theatre, with only 250 seats— so you're a stone's throw from the stage. Or catch Bow Valley rising star Amelie Patterson in The Club on September 28th.  
Fall Highlights Include:
The Banff International String Quartet Competition from August 26-September 1, which attracts some of the world's greatest young classical musicians from around the world for a prize package worth $300,000.
Banff Centre's Mountain Film and Book Festival from October 26-November 3.
Reuben and the Dark at the Margaret Greenham Theatre, October 19
Lemon Bucket Orkestra at the Margaret Greenham Theatre, November 15
Visual artist Candice Lin, A materialist history of contagion, September 21 – December 8, with opening reception, Walter Phillips Gallery, September 20, 2019
Amelie Patterson, Singer-Songwriter at The Club, September 28
With 21 ticketed shows and more than 100 free events, Banff Centre is the place to experience multi-disciplinary arts and culture in the Rockies this fall and over the winter holiday season with friends and family.
Holiday Highlights Include: 
Sultans of Strings Christmas, November 28
The Ennis Sisters Christmas, November 29
A Charlie Brown Christmas featuring The Jerry Granelli Trio, December 8
Winter Highlights Include:
Amy Helm, American Singer-Songwriter, February 1
Visual artist Rita McKeough, darkness is as deep as the darkness is, February 1 – May 31, 2020, with opening reception, Walter Phillips Gallery on January 31
Martyn Joseph, Celtic Singer-Songwriter, March 8
Free Events Include:
Multi-award-winning Canadian author David Chariandy; a puppet intensive from Alberta's acclaimed Old Trout Puppet Workshop; singer-songwriters from West to East Coasts, and beyond, in The Club; chats with visual artists about their creative process at Open Studios; music from cutting edge composers taking part in Banff Centre's Concert in the 21st Century program; Indigenous storytellers, contemporary dancers, choral art performances, and much more.    
Tickets for all shows and events go on sale on Wednesday, July 17 at noon, browse events now! 
And look for more news about the newly revitalized Jenny Belzberg Theatre, opening at Banff Centre in fall 2020.