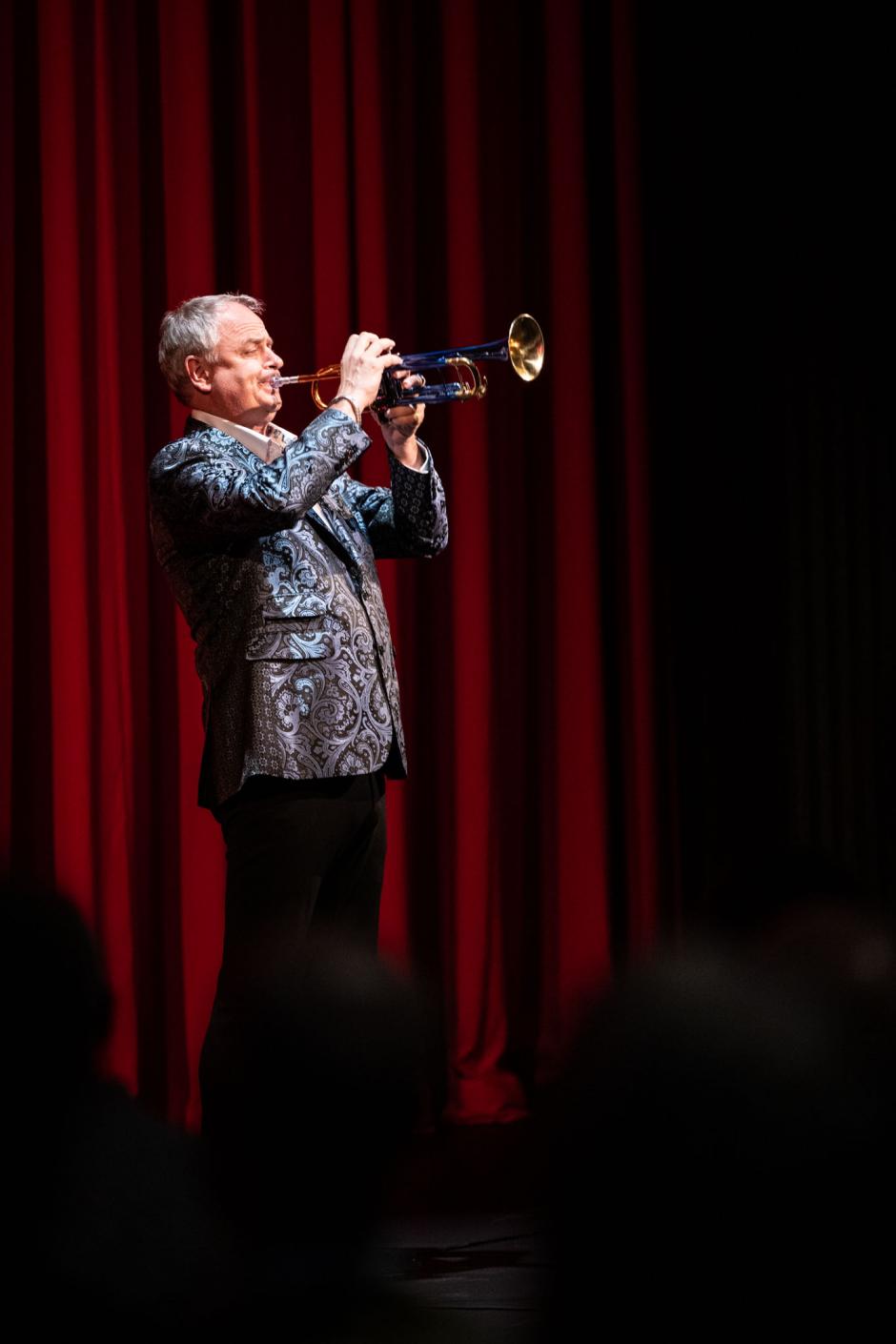 Banff Centre for Arts and Creativity is celebrating another important milestone in relation to the Jenny Belzberg Theatre - the establishment of the Future Fund.
The Future Fund was set up by Jenny's friends and family to support performing arts creation at Banff Centre, including large-scale artistic projects, and will also ensure that "the Jenny" remains as beautiful as it is today.
Gifts from individual and corporate funders valued at close to $400,000 have already been received, and the fund continues to grow.
As stewards of this beautiful campus, it is our responsibility to ensure that the facilities are kept up and maintained. We are so thankful to Jenny's friends and family who have established this fund to ensure that this exquisite theatre will support artistic vision and production for years to come.
Janice Price, President and CEO of Banff Centre
I believe in the power of the arts and the creative vision of artists to brighten our world. I am comforted to know that that this fund will maintain the theatre long into the future.
Jenny Belzberg
Banff Centre officially opened its newly revitalized performance venue, fondly called "the Jenny," with a weekend of heartwarming private, public, and free community events on May 7th and 8th, 2022.
The theatre revitalization project was completed on time and on budget in October 2020, a year after it began and 10 months into the COVID-19 pandemic. Banff Centre welcomed limited capacity events in the intervening months but held off on an official celebration of the space until all seats could be safely filled, which happened during the grand opening events. 
At Banff Centre, the Jenny is dedicated to inspiring the next generation of artists who participate in education, performance, and training programs on our campus. The revitalization project has improved the audience experience and ensures that Banff Centre is able to meet the needs of artists who use it for education, creation, and presentation of their work.
More information about the revitalization project is here.
In the coming seasons, Banff Centre will proudly showcase artistic talent and creativity in the Jenny where artists and audiences will enjoy state-of-the-art acoustics, enhanced technical support, and much more comfortable seats.