Banff Centre Announces Chris Lorway as Incoming President and CEO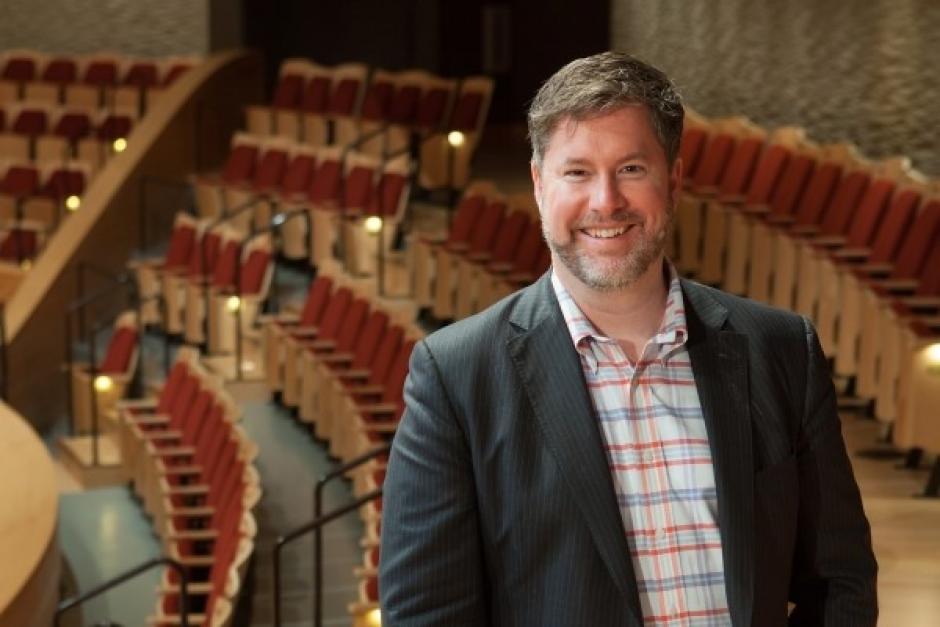 Banff Centre today announced that the Board of Governors has appointed Chris Lorway as the 8th President and CEO in its 90-year history. Lorway takes the reins effective April 10th, 2023.
Adam Waterous, Board Chair and on behalf of the Board of Governors announced the unanimous selection: "Chris Lorway has senior leadership experience across a broad range of artistic disciplines in both Canadian and international contexts. He is well equipped to move forward our strategic plan, Creative Pathways, which is carefully crafted to have Banff Centre create, connect, grow, partner and engage with our various communities."
Waterous went on to note that Chris is particularly well positioned to advance the guiding ethos first articulated 75 years ago when Banff Centre was just 15 years old: "Come to Banff Centre for a cultural, intellectual and recreational adventure." And, as the Centre counts down to its centenary and celebrates 50 years of providing Indigenous leadership training, we are excited about Chris's ability to strengthen Banff Centre's position as Canada's creative leader in arts, leadership and convening, as well as a global influencer in arts and culture everywhere.
"Banff Centre has had such a significant role in developing some of the world's top artists and leaders and is poised to continue to build upon that legacy," says Lorway. "I am thrilled to be selected to lead the Centre at this exciting time and look forward to working closely with the Board and staff on advancing the strategic priorities of this phenomenal institution."
Chris is a Canadian citizen, born and raised in Cape Breton, and comes to Banff Centre from his current position as both Executive and Artistic Director at Stanford Live in California. His artistic and community programs draw on the breadth and depth of Stanford University to connect performances to the significant issues, ideas, and discoveries of our time in a season featuring over 200 performances and events across four primary venues.
Governor Raif Richardson, who chairs the Human Resources Committee and served as Chair of the CEO Executive Search Committee, commented on the search process as an 'international executive search process for a candidate who had the breadth of experience, sectoral relationships and depth of character to help steer Banff Centre through times which are both challenging and full of opportunity."
At the commencement of her second term as Banff Centre President & CEO, Janice Price informed the board of her intention to leave at the end of her term for her next chapter, which includes a return to her home in Toronto where she will engage in board service and consulting work.
During her eight-year tenure, highlights of Price's contributions include the oversight and completion of two successive strategic plans (Creative Voices in 2016 and Creative Pathways in 2021); the revitalization of many of Banff Centre's key physical facilities, including the Centre's largest performance venue relaunched as the Jenny Belzberg Theatre, and the Lloyd Hall campus residence; the launch of the Banff International String Quartet Festival in partnership with Director Barry Shiffman; and improvements to the size, role and impact of the Foundation Board of Directors, while also integrating its work more closely with the Board of Governors.
CHRIS LORWAY - BACKGROUND
Prior to his role at Stanford Live, Chris was Director of Programming and Marketing at The Corporation of Massey Hall and Roy Thomson Hall, where his focus was on developing a cohesive brand identity for the institution and ensuring that programming in the halls reflected the diversity of the city of Toronto.
Prior to that position, he was the inaugural Artistic Director of the Luminato Festival, where he commissioned or co-commissioned nearly 50 new works from Canadian and International artists.
Before his return to Canada in 2007, he was a consultant in the United States with AMS Planning and Research and AEA Consulting. These two roles offered him detailed insight into the governance and operations of major cultural organizations, including Carnegie Hall, New York City Center, Jazz at Lincoln Center, the Edinburgh International Festival, the Royal Shakespeare Company, the West Kowloon Cultural District and San Francisco Opera.
Prior to his consulting experience, he worked for Lincoln Center for the Performing Arts, where for two seasons he was part of the Lincoln Center Festival team. It was there he was introduced to some of the world's top artists and companies. He also had roles in marketing and development at Lincoln Center and worked on the first phase of the $1.5 billion campus redevelopment project.
Upon learning that Chris Lorway will be the new President & CEO, several leaders in their fields who know Lorway commented.
"When I learned of the Board's decision to appoint Chris Lorway, I was pleased that the CEO succession process had resulted in an appointment of someone with Chris's warm and engaging personality and global experience. I am confident that Banff Centre will be in good hands under his leadership." Janice Price, Banff Centre President & CEO 2015-2023.
"It is wonderful to have Chris back in Canada. We had the opportunity to work on a number of collaborations during his time at the Luminato Festival and I was always impressed by his vision and support for Canadian artists." Karen Kain, Artistic Director Emerita of The National Ballet of Canada.
"Chris' deep connections into the international arts community have helped many Canadian artists expand their global reach. He has been a champion for Canadian artists and their work and during his time at Stanford, he invited many Canadian artists and companies to campus; advocated for their work with other key presenters across the US, resulting in more robust touring opportunities. That said, we're thrilled to have him back on this side of the border." Ravi Jain, co-artistic director and founder of Why Not Theatre in Toronto.
Banff Centre was guided in this international executive search process by Arts Consulting Group. To read the full news release please click here.