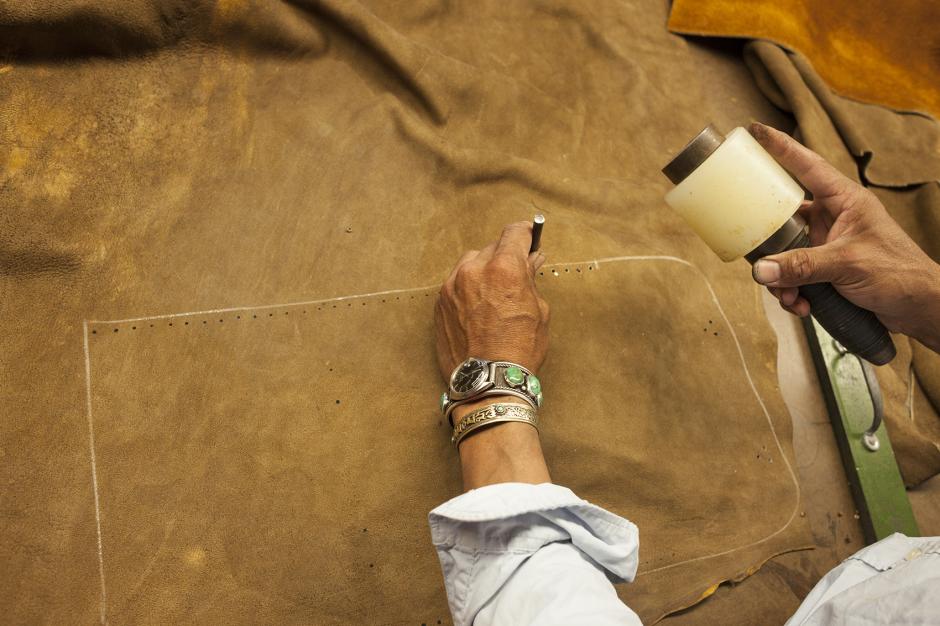 I asked D'Arcy Moses what three pivotal moments in his life brought him to where he is today with fashion — he didn't pause before responding. At the curious age of 11, seeing an Yves Saint Laurent editorial image in Harper's Bazaar marked the moment he knew he wanted to make fashion. 
As a young man, D'Arcy moved to Toronto; He was "just going for it," which led to a break-out show at the Toronto Festival of Fashion in 1991. Later, he would relocate to the west coast, where he was embraced by Vancouver-based elders, notably Pam Baker, who took him off the streets and under her wing, teaching him a profound understanding of identity and Indigeneity. That was an experience that eventually activated a move to the North West Territories, where he would take a pause from fashion to focus on supporting and contributing to his home community.
A cover-page spread about his designs in the Globe and Mail changed his life, but he yearned to be amongst his community in Enterprise, NWT, which he had been adopted out of when he was younger. Now based in Enterprise, the self-taught Slavey Dene designer's journey to acclaim in the mainstream fashion industry makes him a trailblazer for other Indigenous designers.
In his early days, he would produce 12 to 15 look collections on limited budgets, showcasing designs that illustrated his identity: A gown made of muslin with an oversized medicine wheel painted boldly on the panels of the skirt, the bustier embellished with cowry shells; A cocktail dress with strands of oversized wooden and birch beads which follow the silhouette of the body to form a large eagle feather. Identity was present in his designs.  
...a trailblazer for other Indigenous designers.

 
Moving home played a pivotal role in the evolution of D'Arcy's design, approach, and ethos, causing not only a functional change in the clothing, but a change in his concept of what couture means. D'Arcy immersed himself in the community, becoming the band manager, joining the NWT Arts Council board of directors, offering workshops in fashion, and hiring community members to help in the construction of his garments.
This connection helped to reinforce his understanding of the importance of beadwork and embroidery as couture. "There is a high standing in the community when it came to dog vests, vests, blankets. It showed the place in community, a symbol of the health of the family," says D'Arcy. "This work is a way to carve out and retain identities for ourselves."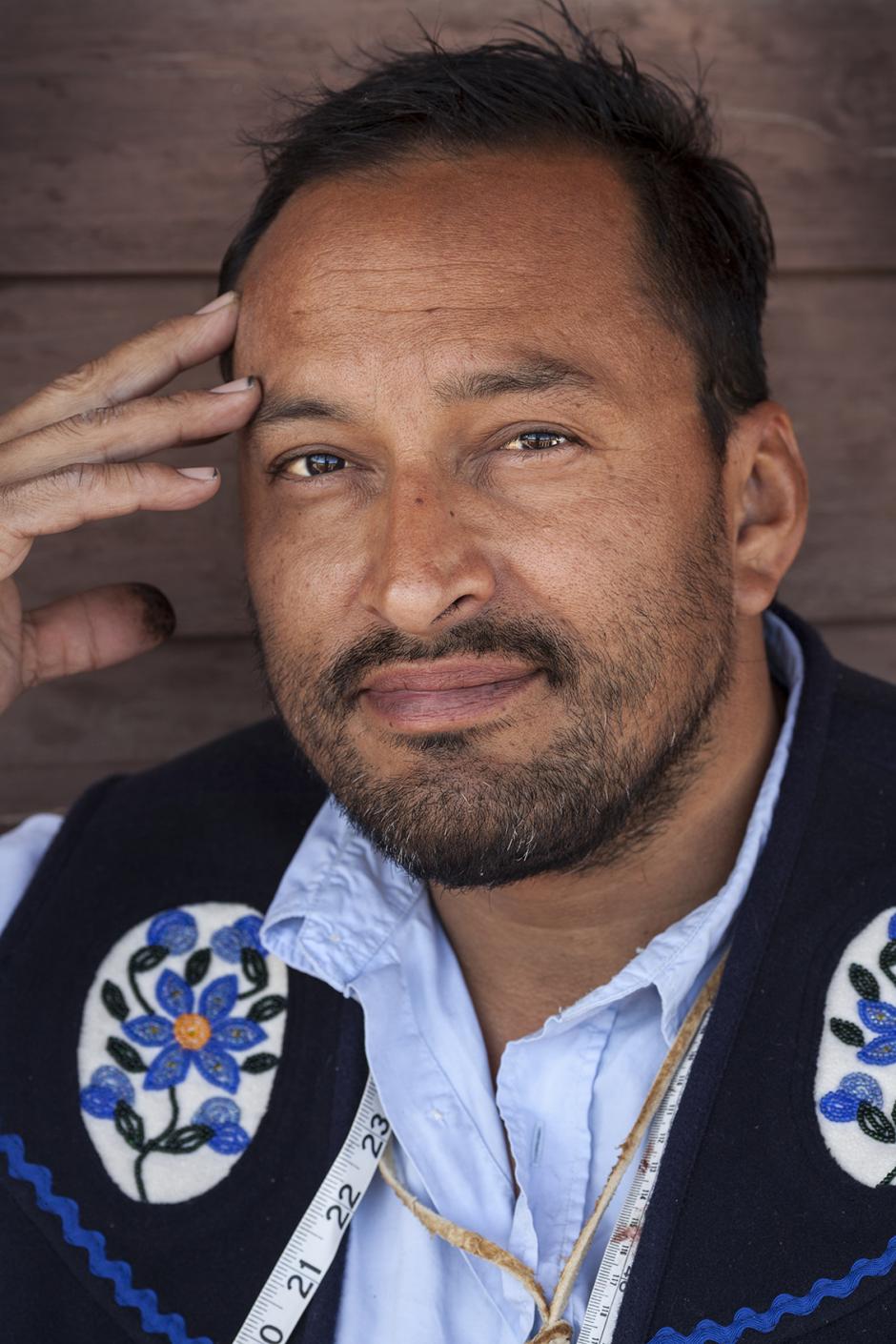 After over a decade of working solely on his practice in fashion, he will be returning to continue his important work, presenting a new collection through his residency at Banff Centre. Over the last decade, D'Arcy invested in industrial equipment and worked with various community members to develop a computer program to embroider 3D beaded floral designs.
For his residency at Banff Centre, he hopes to use those modern techniques to collaborate with a group of Indigenous designers on his collection. Alongside these modern innovations are traditional techniques like applying beads, shells, and wood as well as a readiness to experiment with new, non-conventional materials, like canvas more commonly used for hunting tents. He describes the vision for his new collection as "very material-driven and interpreting that into something beautiful."
D'Arcy's journey has connected him to mainstream and Indigenous communities which deeply influence the creation of his work. His upcoming 30-look collection at Banff Centre will be reminiscent of the European couture that moved him as a child: high fashion evening wear with silhouettes inspired by Givenchy and Balenciaga. 
In taking non-traditional approaches to traditional ways, D'Arcy pushes back against the mainstream fashion industry while embracing his community. That fearless approach of "just going for it" is the innovative, important rigour that puts Indigenous couture at the intersection of fashion, culture, and art.