Janice Price will lead Banff Centre to its 90th Anniversary in 2023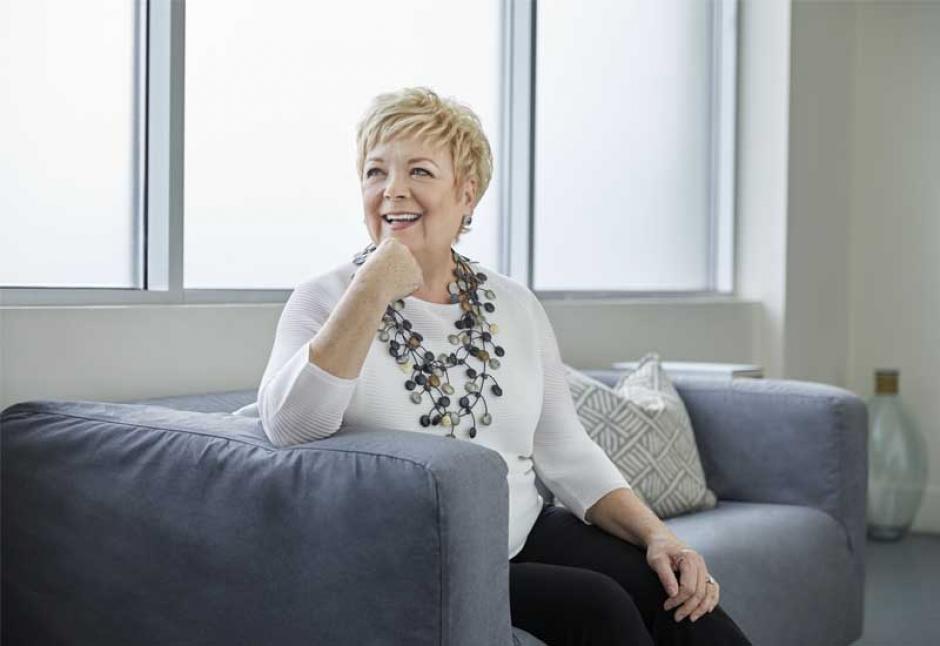 The Board of Governors of Banff Centre for Arts and Creativity is pleased to announce it has extended Janice Price's contract as President and CEO until  March 31, 2023. Price will lead Canada's largest postgraduate arts and leadership training institution to a major milestone anniversary in 2023 when Banff Centre enters its 90th anniversary season. The Board of Governors is pleased that Janice will build on the stability and continuity she's set since her arrival.
Price took the helm of Banff Centre as President and CEO in 2015 and was recently recognized as one of Canada's leading female arts executives having been awarded the WXN Top 100 Most Powerful Women Award in 2018.
"It's an honour to lead Banff Centre, a cultural jewel for Alberta, Canada and the world," said Price. "We are proud of the renewal of our campus and thanks to the recent gift by the family of Jenny Belzberg we will be renewing our main theatre in 2019-2020. I am also excited to advance our strategic plan to serve the 4,000 artists and leaders who benefit from our educational programs every year."
Since her arrival in March of 2015, Price has applied her considerable skills to launching a major brand and marketing campaign, a five year strategic plan, renewal of campus facilities, building a strong arts and leadership team, and instituting a cultural leadership program that is grooming the next generation of arts administrators for Canada and the world.
Price has long ranked among Canada's most experienced and leading female arts executives, holding more senior roles than any other woman in the field. For her, supporting and promoting the arts have been a passion since she began her career as a communications and marketing professional. She lives and breathes the arts.
While her love of the arts from childhood has been a major driver in her career choices, Price has excelled in bringing her business acumen to the organizations where she has held leadership roles.
"One thing I always like to remind people is what a big business the arts are. When you factor in film and digital, our sector is bigger than the forestry, fishing and auto industries combined. It is a big economic driver in this country. It is an honour to help support the creative potential of artists and leaders through our educational and residency programs."
Price's skills in the business side of the arts are what have helped her reach the upper echelons of leadership in both the U.S. and Canada. Price has served as the CEO of the Kimmel Center for the Performing Arts in Philadelphia, as well as vice president of marketing and communications and then interim executive director of New York's Lincoln Center for the Performing Arts. In Canada she has held senior positions at the Sony Centre for the Performing Arts, Roy Thompson and Massey Hall, the Stratford Festival, and was the founding CEO of Toronto's Luminato Festival.