Banff Centre Mourns the Loss of Violinist Andrew Dawes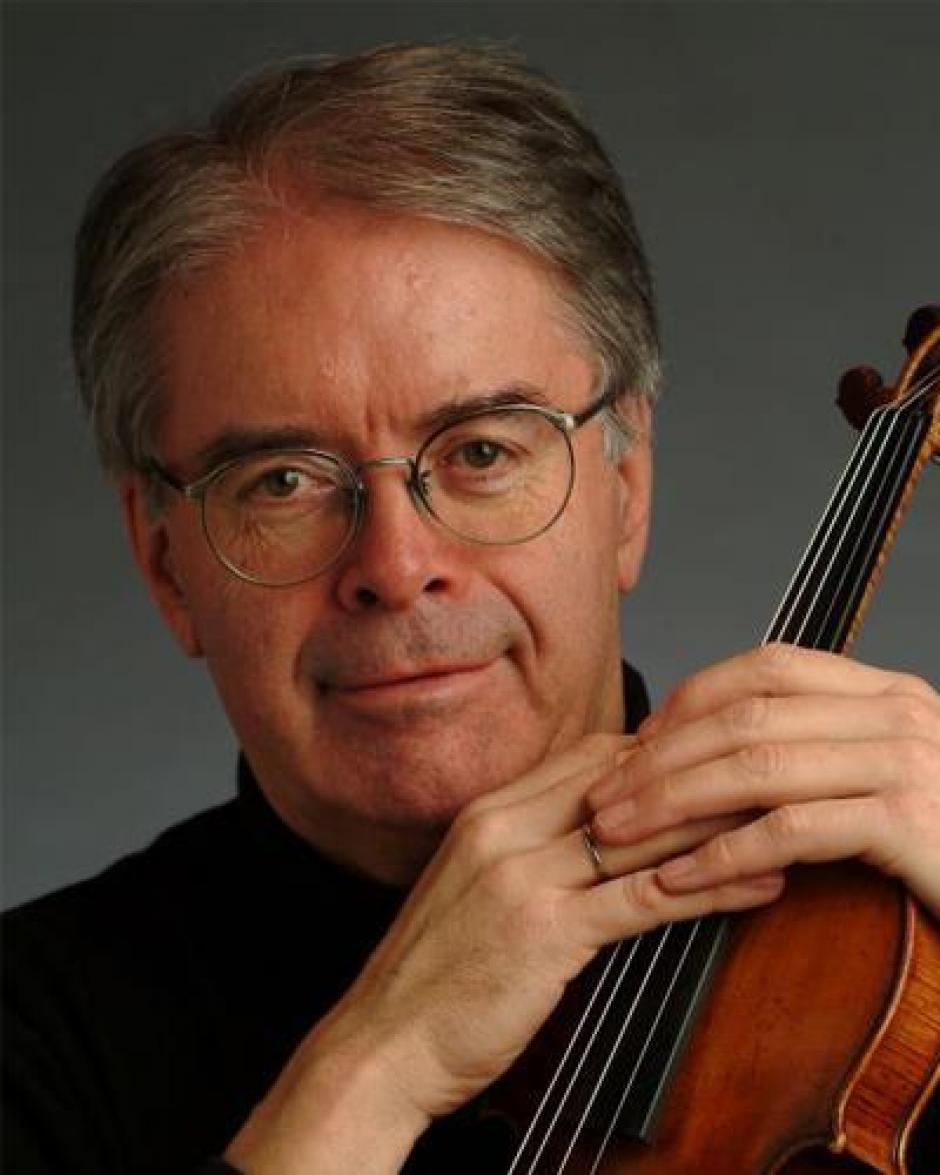 Banff Centre for Arts and Creativity is saddened to hear of the passing of Andrew Dawes, long-time first violinist of the Orford Quartet. In his 2013 Governor General's Lifetime Achievement Award citation he is named as "one of the finest violinists Canada has ever produced. An exceptional performer and gifted teacher, he is known for his commitment to hard work, technical excellence, musical integrity, and excitement of performance. In a career spanning half a century, his unique ability to share his enthusiasm for classical music has inspired listeners, students, and fellow musicians around the world."
Andrew Dawes was born in High River, Alberta in 1940. He was best known for his role as first violinist of Canada's internationally acclaimed Orford String Quartet. During his 26-year tenure (1965–91), the ensemble gave nearly 3,000 concerts on six continents and made more than 60 recordings, featuring key works of the classical repertoire as well as new works by Canadian composers. The quartet also toured regularly in Canada, bringing the world's finest music to concert halls, church basements and high school gyms across the country. In 2000, the CBC named the Orford String Quartet one of the "Ten Great Canadian Performers of the Twentieth Century."
Barry Shiffman, Director of Banff International String Quartet Competition, remembers Dawes with admiration.  "Growing up in Canada the Orford Quartet was the gold standard. The beautiful silvery sound of Andrew Dawes defined that group. At Banff Centre, Andy was an integral part of the success of the Banff International String Quartet Competition, having served as jury chair from its inception in 1983 through August 2004. He has left an extraordinary impact on the lives of generations of musicians and music lovers."
A generous and dedicated teacher and mentor, Andrew Dawes has taught at the University of Toronto, the University of British Columbia, and McGill University, where in 2006 he was the first Distinguished Visiting Scholar, Catherine Thornhill Steele Chair in Music. In 2011 he was appointed Director of the Vancouver Academy of Music's Chamber Music Institute and served on the St. James Music Academy board.  This board provides free instruments and music lessons to children from Vancouver's poorest neighbourhoods.
He has served as a jury member for numerous prestigious music competitions, including the London International String Quartet Competition, and the Banff International String Quartet Competition from 1983–2004.
Awards and honours include Member of the Order of Canada (1991); Molson Prize (Canada Council for the Arts, 1976); Chalmers National Music Award (1994); Dorothy Somerset Award for Excellence in Performance and Development (University of British Columbia, 2002); Queen Elizabeth Jubilee Medal (2002) and Diamond Jubilee Medal (2012); and three JUNO Awards."
*With files from Canadian Governor General's Lifetime Achievement Award citation in 2013.
About Banff Centre
Banff Centre was established in 1933 with a single summer course in drama, thanks to a $30,000 transformative Carnegie Grant. Actors, directors, designers, and technical practitioners have responded enthusiastically to the program at Banff ever since. Initially, the program responded to the needs of regional, activist theatre of depression-era Alberta. But over the years, and under the direction of prominent Canadian actors and instructors, the focus of the theatre programs has shifted to meet the needs of theatre practitioners across the country.
We acknowledge, with deep respect and gratitude, our home on the side of Sacred Buffalo Guardian Mountain. In the spirit of respect and truth, we honour and acknowledge the Banff area, known as "Minhrpa" (translated in Stoney Nakoda as "the waterfalls") and the Treaty 7 territory and oral practices of the Îyârhe Nakoda (Stoney Nakoda) – comprised of the Bearspaw, Chiniki, and GoodStoney Nations – as well as the Tsuut'ina First Nation and the Blackfoot Confederacy comprised of the Siksika, Piikani, Kainai. We acknowledge that this territory is home to the Shuswap Nations, Ktunaxa Nations, and Metis Nation of Alberta, Region 3. We acknowledge all Nations who live, work, and play here, help us steward this land, and honour and celebrate this place.