Naomi Schmold Appointed to the Banff Centre Foundation Board of Directors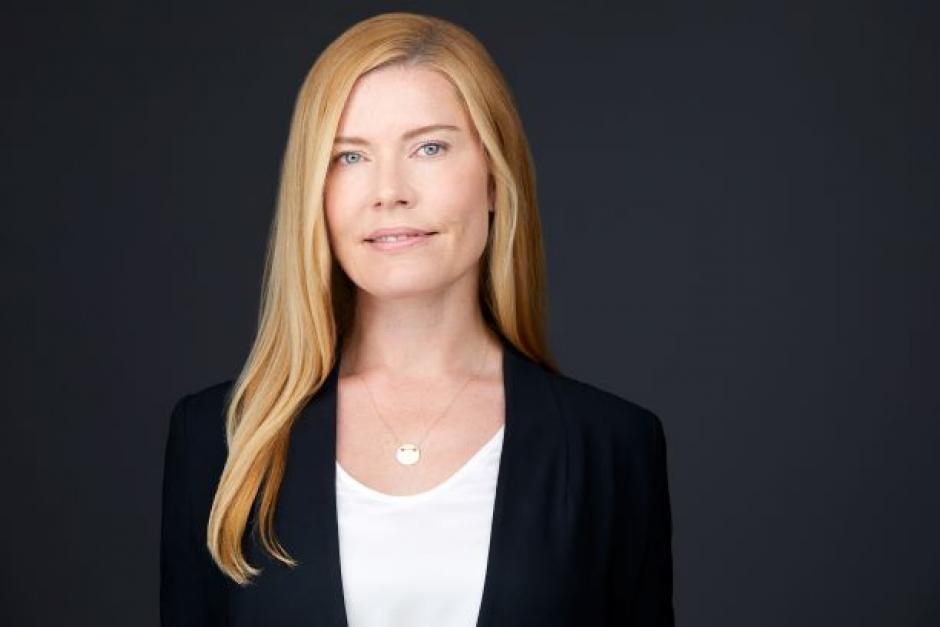 January 20, Banff, AB – Banff Centre for Arts and Creativity is pleased to welcome Naomi Schmold to the Banff Centre Foundation Board of Directors.
Banff Centre is fortunate to have a well-rounded assembly of dedicated volunteer directors on both our Foundation Board and Board of Governors. I am so pleased to have Naomi join this distinguished group to add her expertise and voice to the oversight of Banff Centre's endowments and support the Foundation in its ongoing efforts to raise funds in support of Banff Centre's programs.
Janice Price, President and CEO of Banff Centre
I have long admired Banff Centre's mission and vision in advancing the creative potential of artists and leaders .It is an honour to serve on the Banff Centre Foundation Board alongside some incredible supporters of the arts.
Naomi Schmold
About Naomi Schmold:
Naomi is Chief Privacy Officer and Associate General Counsel at Enbridge, a leading North American energy delivery company. She oversees Enbridge's Privacy Office and provides strategic advice on matters related to data governance and business ethics. Naomi earned her undergraduate degree in Music and post-graduate degree in Law at the University of Alberta. For many years Naomi spent her evenings as a sessional instructor for the University of Alberta's Faculty of Law in the areas of Legal Research & Writing, and Professional Responsibility & Ethics.
Naomi is passionate about the arts, innovation and fostering future generations of professional and community leaders. She has served on a variety of boards and committees including Vice Chair of the YWCA Edmonton Board, member of the Law Society of Alberta Conduct Committee, member of Enbridge's Diversity & Inclusion Advisory Committee, Co-Chair of the Canadian Bar Association Women's Law Forum Executive Committee, member of Edmonton Opera's Artistic Advisory Committee, member of KidSport Edmonton Board, and member of DirectHer Network Board. She is a strong supporter of the Big Brothers Big Sisters program and has been a Big Sister to Emily for over eight years. In 2019 Naomi was awarded the prestigious Women In Law Leadership Award, recognizing professional excellence and extraordinary leadership in contributions to legal education, mentoring, equality and inclusion.
About the Banff Centre Foundation:
Over several decades, Banff Centre has developed a funding model for its charitable activities that balances grants from the Alberta and federal governments, major gifts from the private sector, donations from a long list of generous supporters, together with earned net revenue through various entrepreneurial activities, including its reputation as a vibrant conference and hospitality destination. This structure allows Banff Centre to support artists and leaders in both the quantity and quality of educational and residency programs.
The Banff Centre Foundation's mandate is to manage the investment of Banff Centre's endowed funds in an accountable, transparent, and fiscally prudent way. The Board is guided by the Golden Rule of Endowment Management, which states that endowment spending should be equal to or less than the total return minus inflation, and that the preservation of the real value of endowment capital is a primary endowment fund management policy.
Artists and supporters come together at Banff Centre to develop exceptional artistic talent, to inspire, present, and share innovative new work, and to make communities more creative and economically vibrant. Banff Centre offers artists of all disciplines an environment that is unique in Canada and the world. Through training and professional development offered at the post-graduate level in digital, Indigenous, literary, performing, and visual arts, Banff Centre encourages artists to innovate both in their respective disciplines and across genres. These programs are available, in part, because of the generosity of supporters and through the sound management of Banff Centre's endowments.
About Banff Centre for Arts and Creativity:
Founded in 1933, Banff Centre for Arts and Creativity is a learning organization built upon an extraordinary legacy of excellence in artistic and creative development. What started as a single course in drama has grown to become the global organization leading in arts, culture, and creativity across dozens of disciplines. From our home on Treaty 7 territory in the stunning Canadian Rocky Mountains, Banff Centre for Arts and Creativity aims to inspire everyone who attends our campus – artists, leaders, and thinkers – to unleash their creative potential and realize their unique contribution to society through cross-disciplinary learning opportunities, world-class performances, and public outreach.
Land Acknowledgement:
We acknowledge, with deep respect and gratitude, our home on the side of Sacred Buffalo Guardian Mountain. In the spirit of respect and truth, we honour and acknowledge the Banff area, known as "Minhrpa" (translated in Stoney Nakoda as "the waterfalls") and the Treaty 7 territory and oral practices of the Îyârhe Nakoda (Stoney Nakoda) – comprised of the Bearspaw, Chiniki, and Wesley First Nations – as well as the Tsuut'ina First Nation and the Blackfoot Confederacy comprised of the Siksika, Piikani, Kainai. We acknowledge that this territory is home to the Shuswap Nations, Ktunaxa Nations, and Metis Nation of Alberta, Region 3. We acknowledge all Nations who live, work, and play, help us steward this land, and honour and celebrate this place