New Rogers Communications Chair of Literary Journalism Announced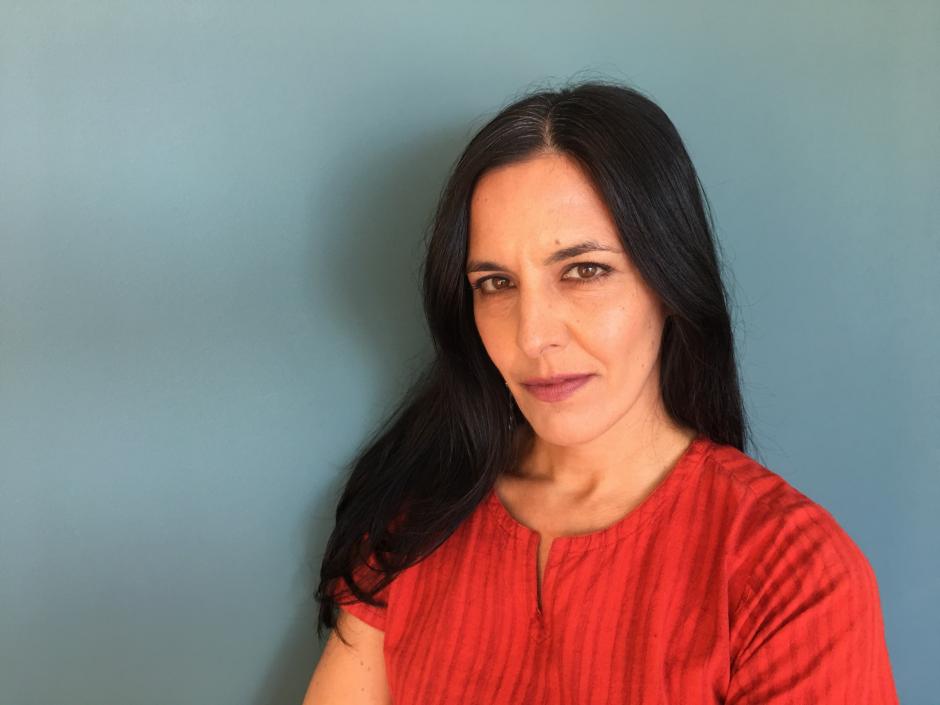 BANFF, AB, November 27, 2019 – Banff Centre for Arts and Creativity is proud to announce that award-winning author Charlotte Gill is the new Rogers Communications Chair in Literary Journalism, effective November 25, 2019. 
"My first experience at Banff Centre was as an artist almost 20 years ago, and it completely changed my professional trajectory as an author," Charlotte Gill said. "I'm well aware of the contribution Banff Centre makes to arts and culture in North America and beyond. It provides an extraordinary and unique learning environment for writers, and I'm proud to accept this role as Rogers Communications Chair of Literary Journalism."
 
Charlotte Gill is the author of Eating Dirt, a tree-planting memoir nominated for the Hilary Weston Writers' Trust Prize, the Charles Taylor Prize, and two B.C. Book Prizes. It was the 2012 winner of the B.C. National Award for Canadian Non-Fiction. Her previous book, Ladykiller, was a finalist for the Governor General's Literary Award and winner of the B.C. Book Prize for fiction. Her work has appeared in Best Canadian Stories, The Journey Prize Stories, and many newspapers and magazines. She is currently faculty in the MFA program in Creative Nonfiction at King's College. She lives on the Sunshine Coast of British Columbia, Canada.
"We are delighted to welcome Charlotte Gill to Banff as the 2020-23 Rogers Communications Chair in Literary Journalism," said Banff Centre's Director of Literary Arts, Derek Beaulieu. 
"Charlotte brings incredible experience to the role as one of the foremost voices in the field of literary journalism, and in her abilities as a generous mentor. Her writing is dynamic and thrilling with a subtle voice, her mentorship focusses on facilitating exceptional emerging and established voices, and we are very excited to welcome Charlotte back to Banff Centre to helm this stellar program. We are thrilled that Charlotte Gill will build on the incredible tenure of Susan Orlean at a time when in depth narrative is more crucial than ever."
Established in 1989, the Rogers Communications Chair in Literary Journalism is responsible for the artistic direction of the Literary Journalism program; helping to further Banff Centre's reputation as a leading international site for training and development in creative non-fiction and journalism. The position is appointed to Canadian and international writers. Past chairs of the program have been Robert Fulford (1989-91), Alberto Manguel (1992-96), Alberto Ruy Sanchez (1999, 2001-03), Rosemary Sullivan (2004-06), Marni Jackson (2007-09), Ian Brown (2010-17), and Susan Orlean (2018-19).
The Literary Journalism program aims to inspire creative writing, encouraging exploration and experimentation in journalism. This fully-funded, month-long residency gives non-fiction writers access to individual consultations and round-table discussions, while allowing them to work on their manuscripts in a stimulating environment. Set in Banff Centre's exclusive Leighton Artist Studios, the program is designed to increase productivity through secluded and engaging work spaces. During the residency, a number of exceptional guest writers and editors are also available, leading a series of public talks and informal discussions. The 2020 program is now open for applications and will run from June 29 to July 25.