Playwrights Lab Anthology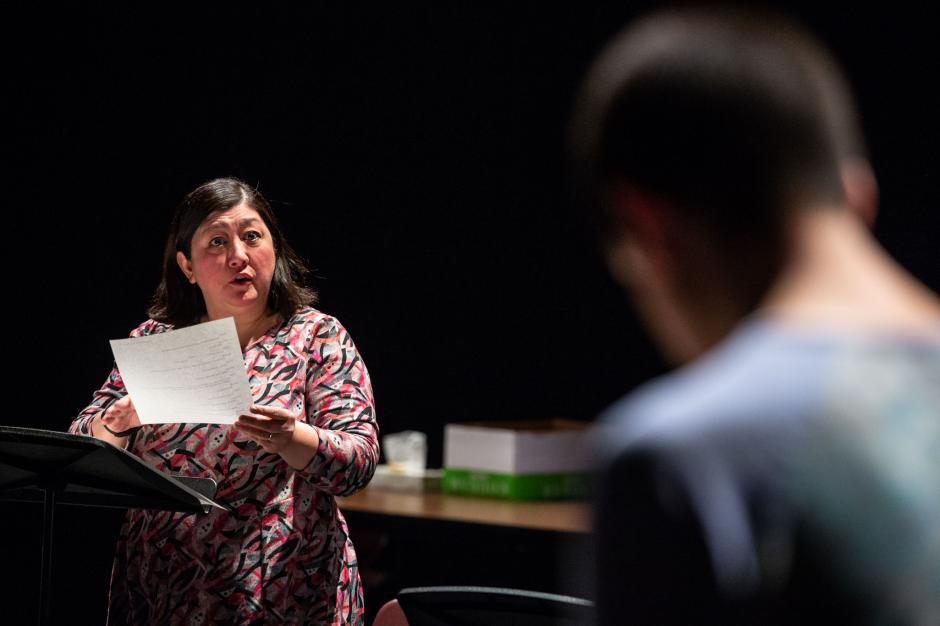 Banff Playwrights Lab Director Brian Quirt began asking Lab artists in 2013 to write short essays capturing their experience at the Lab. "I wanted them to share how being a part of this temporary community of theatre makers and storytellers affected how they write and create," says Quirt.
Over ten years, more than 35 playwrights, dramaturgs and choreographers from eight countries contributed to this body of writing. These essays have been assembled in a publication designed to mark the Lab's 50th edition in 2023. As a group they capture the myriad ways artists create and tell theatrical stories. The essays also illuminate how the Playwrights Lab has evolved over the decade and how its leadership has contributed to redefining whose stories make it onto Canadian stages.
"It is a pleasure to bring all 50 essays together in this anthology," writes Brian Quirt, "to showcase these wonderful artists and amplify their observations about creating new work, the shifting landscapes of the theatre world, and their personal reflections on how and why they tell stories."
The anthology includes articles by Lab Playwrights in Residence Carmen Aguirre, Marjorie Chan, Jani Lauzon, Marcus Youssef, Mieko Ouchi and Jovanni Sy, and Lab dramaturgs Brian Quirt and Jenna Rodgers.
Among the Canadian playwrights included in the volume are Trey Anthony, Michael Greyeyes, Kate Hennig, Karen Hines, Ho Ka Kei (Jeff Ho) and Anita Majumdar.
International contributors also offer their perspectives on playwriting and the challenges of the Covid 19 era: Wang Chong (China), Miriam Boolsen (Denmark), Chloé Hung (Canada/USA), Andrea James (Australia), Bryony Lavery (UK), Ruth Little (UK/Australia), Silvia Peláez (Mexico) and Mike Van Graan (South Africa).