Marlene Yuen, Winner of the Post-Residency Award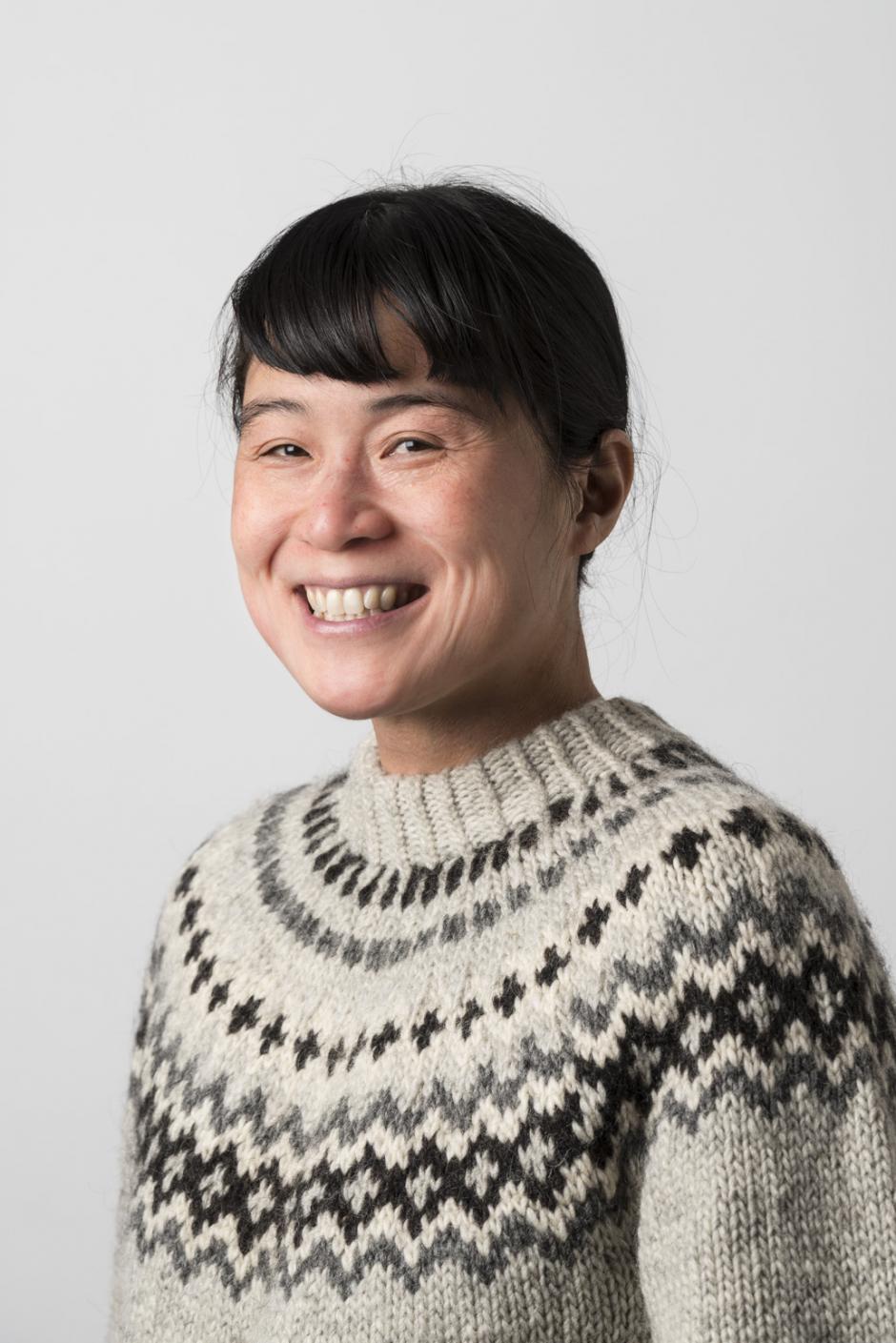 Congratulations to Marlene Yuen, Winner of the Post-Residency Award!
Marlene Yuen is a Vancouver-based artist who took part in a Visual and Digital Arts extended residency earlier this year. She is currently working on her forthcoming 2018 off-site exhibition, Coal, Gold & War, at Campbell River Art Gallery. Through a series of large-scale comics and handmade artist books, Yuen's exhibition will address the labour of Chinese workers on the transcontinental railroad. Her time spent at Banff Centre was pivotal to the fabrication of these works that will be on display at Campbell River Art Gallery in spring of next year.
Marlene received her BA Studio Art in 1998 from the University of British Columbia, Vancouver. She has exhibited at galleries, artist-run centres and cultural events in Canada, the United States, the United Kingdom, Belgium and Japan. Although she is a multidisciplinary artist, her current focus is on handmade books and letterpress printing. She has held memberships with the Canadian Bookbinders and Book Artist Guild, the Alcuin Society and Ladies of Letterpress. Her books have been retained by various special collections libraries throughout Canada including York University, Toronto; University of Victoria; Simon Fraser University, Vancouver; University of Alberta, Edmonton; Banff Centre for Arts and Creativity; Emily Carr University of Art & Design, Vancouver; and the Vancouver Public Library.
The Post-Residency Award presented by Banff Centre for Arts and Creativity is an opportunity for artists who have completed a residency in Visual + Digital Arts. The purpose of the award is to provide financial assistance to alumni for an upcoming public presentation of their work developed during their Banff Centre residency. Artists can use the $500 award for any aspect of the project that requires financial assistance, such as: travel, shipping, publications, vinyl, fabrication, artist/collaborator fees, etc. 
The next deadline for this award will be in early spring 2018.
 
.