Primary Colours: Shifting the Canadian Art System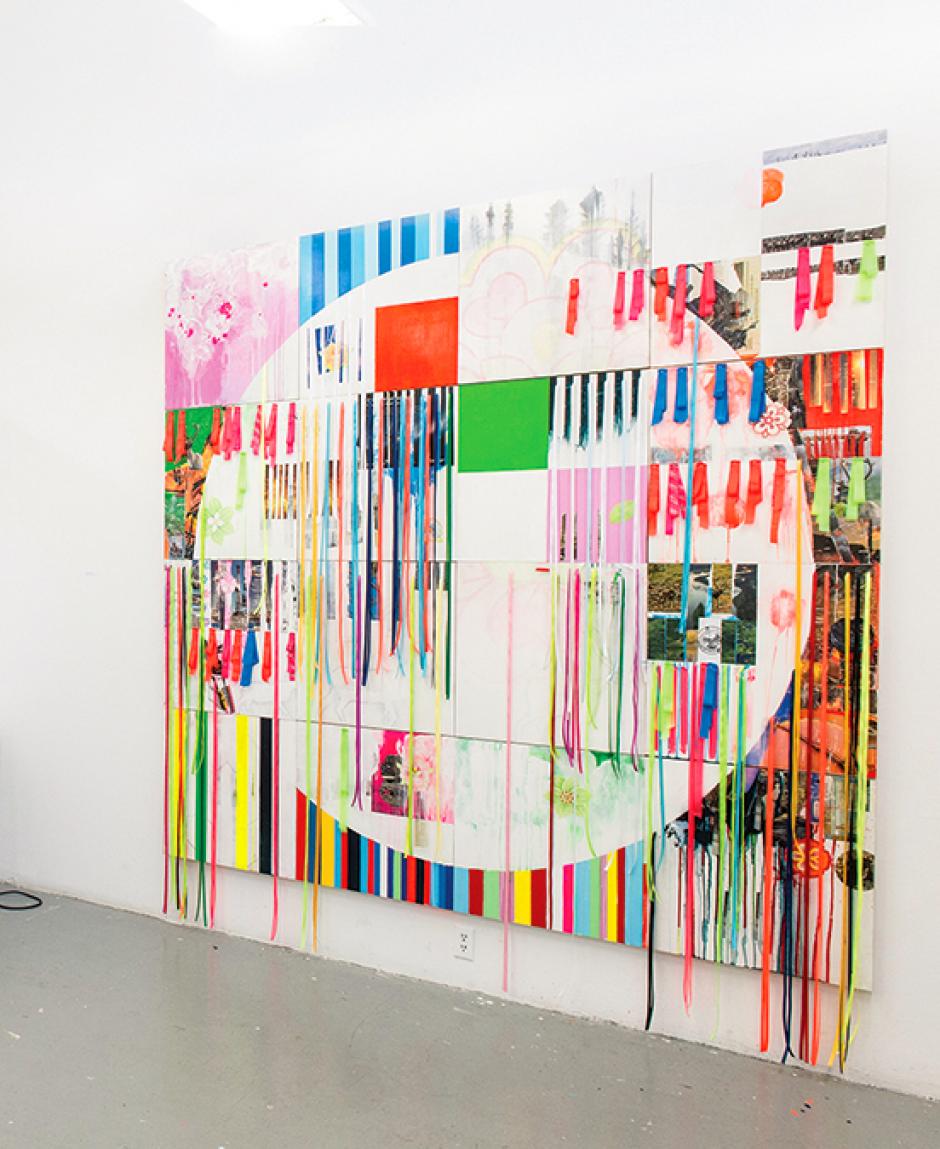 The question of how Indigenous artists and artists of colour fit into the Canadian art system has been ongoing for almost 70 years. That's why Chris Creighton-Kelly and France Trépanier initiated Primary Colours/Couleurs primaires, a three-year initiative to centre Indigenous art practices in the Canadian art system, with artists of colour playing a critical role in the process of reimagining its future. The Primary Colours initiative continues its evolution with a residency at Banff Centre this summer, where the duo, co-authors of Understanding Aboriginal Arts in Canada Today: A Knowledge and Literature Review, will deepen the conversations started during their initial gathering in September 2017.
AP: What was the impetus for Primary Colours/Couleurs primaires?
France: Something is shifting in the body politic in Canada. We are witnessing the convergence of many currents propelled by the calls to action of the Truth and Reconciliation Commission, the impact of social justice movements like Idle No More and Black Lives Matter, and the changes in funding priorities at the Canada Council for the Arts, to name a few. Of parallel importance is the task of decolonizing public institutions. This has been happening in many sectors such as health, education, and justice. It is time for the arts sector to catch up.
Chris: The impetus for Primary Colours/Couleurs primaires is to elaborate on terms like decolonization; Indigenization, Islamophobia, intersectionality, conciliation/reconciliation, creative sovereignty, 'post-postcoloniality'—unsettling settlers in an arts context.
What do you see as the main function of Primary Colours? Is it to ensure that Indigenous artists and artists of colour play a larger role in shaping priorities? Is it to compel a change of course? Is it to imagine alternative models for supporting artists that aren't tethered to these institutions at all?
France: The main function of Primary Colours is to recognize Indigenous self-determination, and to encourage Indigenous creative sovereignty, while acknowledging the role of artists of colour in reframing the artistic landscape of this territory. The program aims to nurture practices from different philosophical and artistic traditions and by doing so, contribute to reshaping funding priorities. We are not in the margins of the art system anymore, requesting access or inclusion. As Chris would say, "We are the art system."
"[Decolonization] has been happening in many sectors such as health, education, and justice. It is time for the arts sector to catch up."
Chris: It must be said that it is near impossible to start viable arts organizations, never mind alternative institutions in 2018. Nevertheless, Primary Colours encourages both approaches: reforming institutions and imagining an alternative art system.
What does it mean to decolonize public art institutions? What can the arts borrow from other public sectors?
France: Decolonization is a word used to describe a wide range of processes, which include reflection, restoration, reparation, and restitution. Cultural appropriation, tokenism, a lack of proper representation, and sporadic programming are all part of the colonial ethos at the core of many mainstream art institutions. Some would argue that it is impossible to decolonize institutions that have colonial worldviews, beliefs, and attitudes in their DNA.
We have witnessed many examples of this in 2017, a year of (re)conciliation and—for some—a celebration of Canada 150. Larger western art institutions that have benefited from disproportionately high levels of public funding for decades, accessed large amounts of funding to produce and present artworks that told the story of Aboriginal peoples. They often had to rely on historically under-funded Indigenous artists and arts organizations to do so. Yet the artistic capital accrued to the large institutions for such undertakings, while the Indigenous arts infrastructure remained underdeveloped. It is like a perversion of the process of decolonizing the art system.
Chris: As for borrowing from other sectors, scholars are developing large bodies of critique, rewrites of history, and proposals for moving forward. The justice sector also offers legal strategies that challenge the status quo. What are the legal rights of Indigenous
artists, for example? 
What's been the most memorable revelation of the process thus far?
France: For me, it was the confirmation that using Indigenous protocols and methods of knowledge-sharing, when hosting complex conversations, creates safe, productive spaces. At the Primary Colours gathering, we did not use keynotes, lectures, or panels of experts. This personalized, 'everyone is an expert' approach revealed the power of reframing notions of authority and expertise so that individuals felt respected, heard, and persuaded to share knowledge.
Chris: The revelation for me—given my involvement in this work for over 30 years—is how urgent and timely these conversations still are. The strength and depth of the artists involved is astounding. Most of them are accomplished artists, some are major award winners, almost all are working diligently in their communities to encourage change. I am personally inspired by the millennial generation where folks work with an intersectional, digital-forward, DIY, don't-bullshit-me attitude. There is still difficult, complex, activist work to do, but I feel optimistic.
France Trépanier is the co-chair of Banff Centre's Indigenous Program Council. Indigenous Arts at Banff Centre is generously supported by RBC and the Slaight Family Foundation.