Prolific Climber Raphael Slawinski wins the 2020 Summit of Excellence Award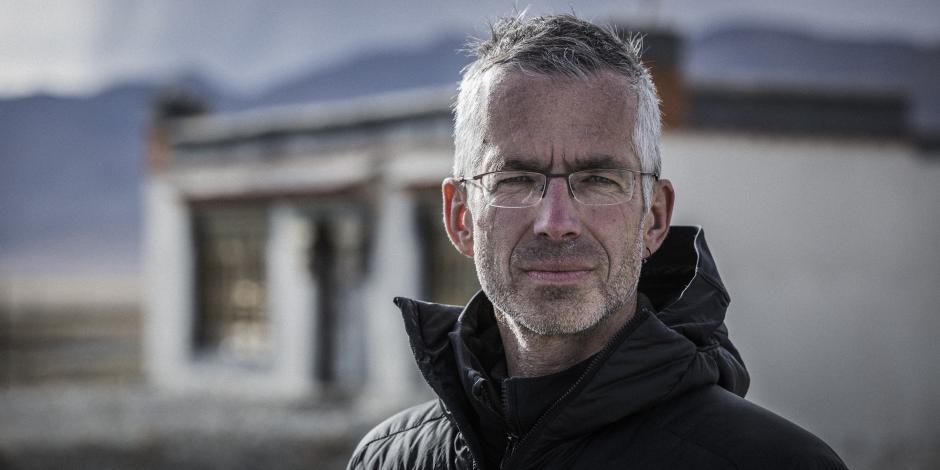 The 45th annual Banff Centre Mountain Film and Book Festival is honoured to announce Raphael Slawinski, leading visionary of ice, alpine, and mixed routes, as the recipient of the 2020 Summit of Excellence Award. The Summit of Excellence Award celebrates long-term contributions, service, and demonstrated impact within the mountain culture community in Canada by an individual or group from across the country.

"Raphael is regarded as a friend to many and a master at seeking out new lines. His unique vision for pushing the boundaries of difficult climbing has left an unprecedented legacy in mixed climbing. All Canadians should be proud of Raphael's contributions"
- Joanna Croston, Festival Director,
Banff Centre Mountain Film and Book Festival
 
Born in Warsaw, Poland in 1967, Slawinski has built a storied career that includes first ascents of dozens of ice, mixed, and alpine climbs, and three first accents of six and seven thousand metre peaks in Pakistan. He has many first winter alpine ascents to his name including the first winter ascents of Mt. Alberta (via the Japanese Route with Eamonn Walsh and Scott Semple), the Sphinx Face (V M6 with Valery Babanov) and the Greenwood-Locke route (V M6 with Ben Firth), both on Mt. Temple.
Recognized as one of the early pioneers of difficult mixed climbing in the Canadian Rockies, Slawinski began pushing the edge of ice climbing into the new genre of mixed climbing with bold new lines previously unimagined and grades up to M12. In 2013, Slawinski, along with his climbing partner, Ian Welsted was awarded the prestigious Piolets d'Or for their first ascent of K6 West (7040 m) in Pakistan.
 

"In 1995 a friend and I were walking down Woolley Creek, the gateway to some of the Rockies' most impressive faces, after climbing our hardest alpine route yet. As we followed the faint trail beside the stream, I thought of all the Rockies pioneers who'd walked this same path on their way to legendary adventures. I'm honoured and humbled to have my own ascents recognized as having added a little to the crazyand wonderful history of Rockies climbing."
- Raphael Slawinski
2020 recipient of Summit of Excellence Award
 Presented by Banff Centre Mountain Film and Book Festival since 1987, the annual award is presented in memory of Calgary climber Bill March, an internationally respected mountaineer, author, and educator, who led Canada's first successful Everest climb in 1982. Recent recipients of the Summit of Excellence Award include: David Smart (2019), Jacques Olek (2018), Don Serl (2017), David P. Jones (2016), Pierre Lemire (2015), and Urs Kallen (2014).  The 2020 Summit of Excellence Award is sponsored by Norsemen Outdoor Specialist. The award will be presented online as part of this year's virtual festival October 31 - November 8.