We hope you enjoyed the 2020 Virtual Edition of the Festival! 
75 films, curated into 40 events over nine epic days. #nineepicdays #epicadventuresindoors
Mark your calendars for the 2021 Festival: October 30 to November 7
NOW AVAILABLE: World Tour Virtual Edition! 
Includes audience favourites and special tour edits in the comfort of your home: Virtual World Tour Details
View details of the 2020 Film Competition Winners

Subscribe to E-Newsletters
Subscribe to the Festival Announcements Newsletter to receive updates. 
Thank you to all of our partners and sponsors.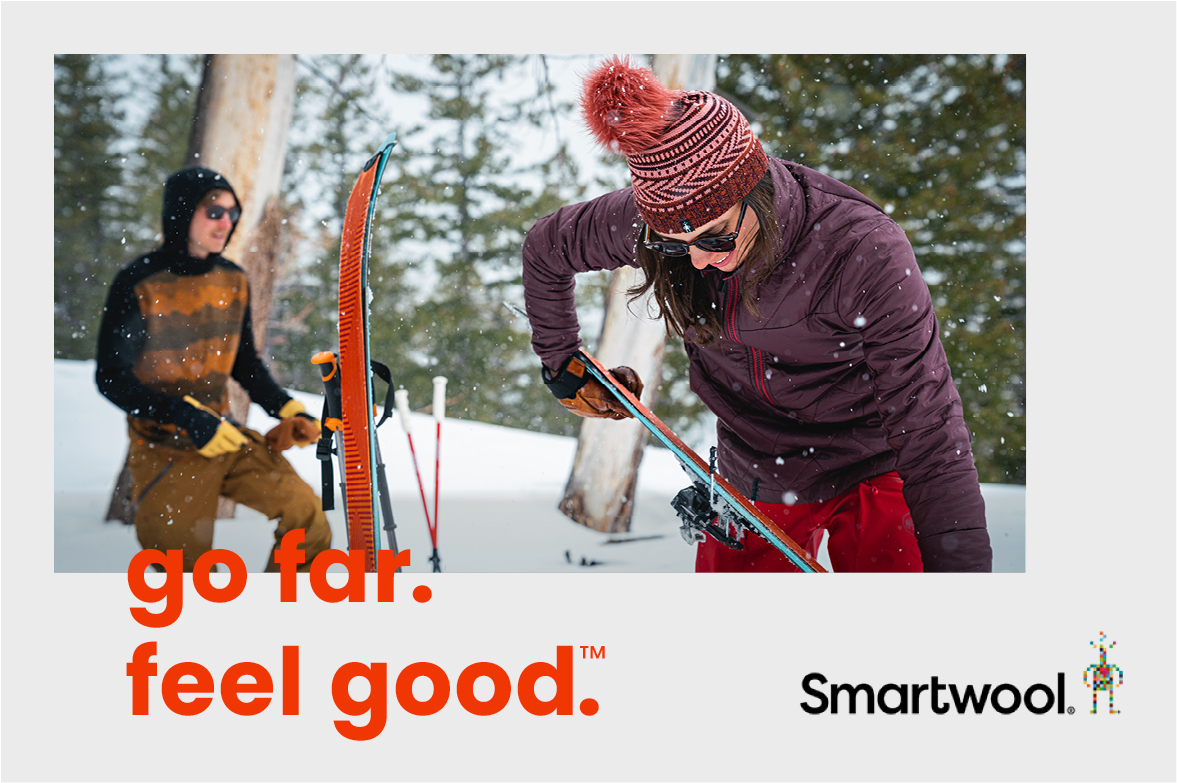 Smartwool Giftcard
Purchase a Festival or World Tour pass or ticket and you will be eligible to receive a $15 Smartwool gift card. 
Gift Card is valid on a $75+purchase on Smartwool sites (for residents of Canada, the US, and select European countries until March 31, 2021).
You'll be sent a link in your email confirmation of your Festival pass or ticket purchase.
Partners + Sponsors
View detailed information on festival partners
Contact
For general inquiries, please reach out to our festival team | 403.762.6347 
banffmountainfestival@banffcentre.ca
For media interested in attending and providing coverage of the festival please fill in an accreditation form here. 
For more detailed contact information on the competitions, world tour, or partnerships click here. 
Festival Archive 
Access our festival archive. Historical festival information is available.
Flight Network has named Banff Centre Mountain Film and Book Festival as the top film festival in North America. Read the full blog below.