Second Generation of Profound Leadership Learning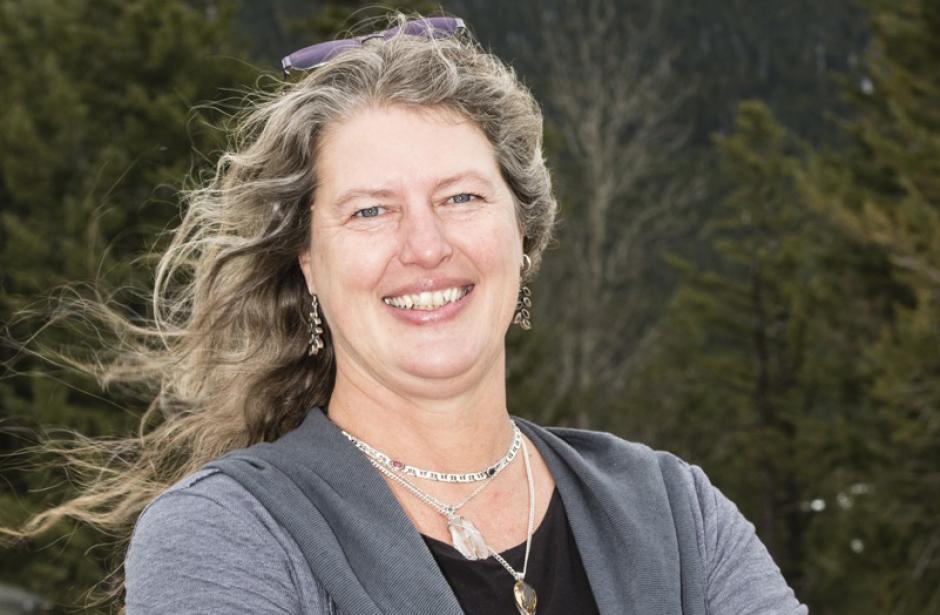 As the young daughter of a Canadian Armed Forces member, Kaaren Pearce regularly received letters from foreign lands from where her father was stationed. As the eldest child she was responsible for reading them to her younger brothers to keep them updated on his peacekeeping missions abroad.
At the age of eight, a note came to Kaaren addressed from Banff, Alberta. Unlike the others, this letter was written specifically for her. While taking part in a six-week leadership program at The Banff Centre, her father shared how the courses were making a real difference in helping shape his outlook on leadership; not only how it applied to his work, but also to his community and family.
"We had a very close relationship, but looking back, this was the first time he wrote to me as an adult," said Kaaren. "It made me realize that grown-ups don't have all the answers. That they get scared and are challenged and that's ok."
From that point forward, her father regularly challenged her to find new ways to look at things. "He was my go-to for advice. I often called looking for answers. He always listened and helped guide me to make the right choice. When they were the wrong choices, he was there to help me sort it out and make sure I learned from my mistakes. He was a great leader," Kaaren said.
Kaaren is currently in a senior management position as the Director of Grounds for Winnipeg's Assiniboine Park Conservancy. A horticulturalist and arborist by trade, she recently decided to increase her business acumen, grow her peer network, and add to her existing management experience by earning her Certificate in Strategic Leadership from the Peter Lougheed Leadership Institute at The Banff Centre with help from funding opportunities and organizational support.
"I was nervous. Most of the people in my class were CEO's and other senior managers. I really did not think I was one of them and I was wondering what the heck I was doing with all these highly successful people," she said. "Through the mentorship and connections I made I have the confidence to say I belong here, I deserve to be here, and I can only get better at this. This campus lends itself to amazing things."
At a recent strategic planning meeting at the Winnipeg's Assiniboine Park Conservancy, an initiative Kaaren has been spearheading was chosen as a focal point for her organization moving forward. She has since briefed her business unit on the Liberating Structures course work and an email-based performance management program iDoneThis both of which were introduced to her in her most recent program at The Peter Lougheed Leadership Institiute, Creating Positive Change.
"I was struggling with how to reach across all levels of staff at the Winnipeg Assiniboine Park Conservancy. The tools I learned will help me to gain acceptance and buy in from the entire organization. Now I feel very confident that we will succeed in creating the required ensemble that will accomplish this unified idea," Pearce said.
She is now looking forward to taking these leadership lessons back and applying them first hand: "I will be leading positive change not only for our organization, but the community we live in and the communities we work with. And to be bold, if we do it right we may even change a bit of the world."