Tiny Artworks, Everywhere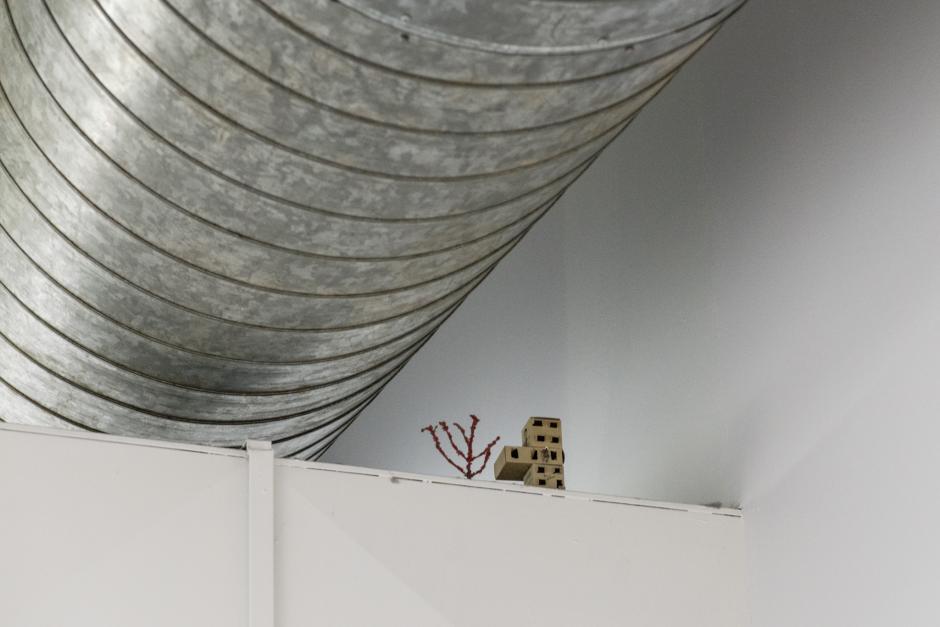 Working in the arts means working in a variety of spaces and places. Over time and at various institutions, I've noticed small fragments and detritus that begin to represent a history and memory of place. Someone was here once, they made this gesture, they left this fragment. 
Small daubs of paint, trinkets, and strange items curiously accumulate in corners and hard to reach places, a surprise to an attentive passerby.
Glyde Hall, where we run the Artist-in-Residence programs and host the Walter Phillips Gallery, is one of these spaces. After arriving here in January I began to notice a variety of small pieces of art ephemera, hidden around the building. 
These images are a small selection of the artistic remnants that make Glyde Hall particularly unique and interesting. The creators are unknown, and how long the pieces have been here is — to me, at least — a mystery.