Visualizing Truth and Reconciliation: The Story Behind Our Design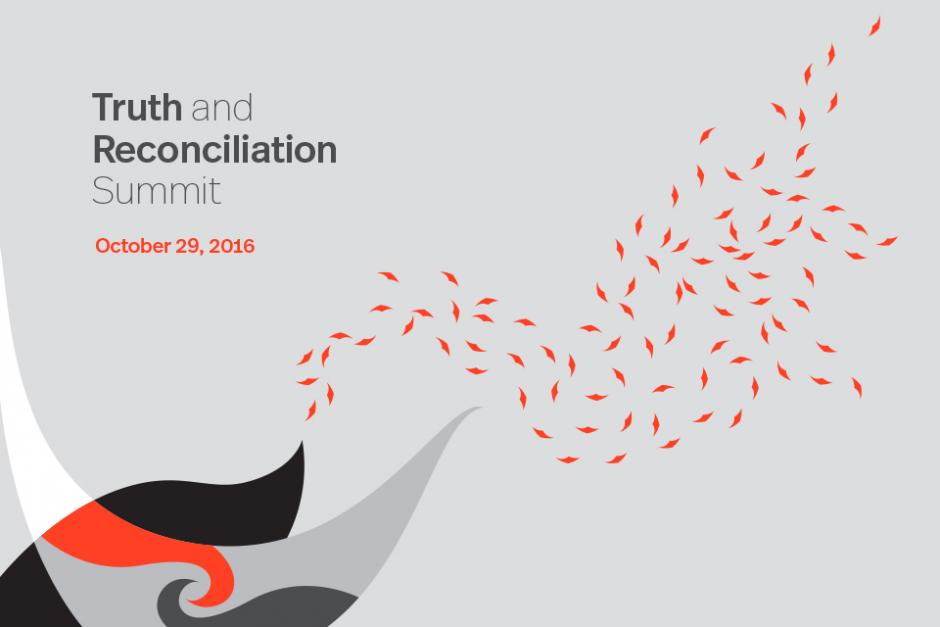 Banff Centre for Arts and Creativity is proud to host a Truth and Reconciliation Summit on campus October 29, 2016. The sold out event brings together community members, and speakers like Truth and Reconciliation Commissioner, Dr. Marie Wilson and former National Chief Phil Fontaine. We'll be live streaming the event on October 29 on our YouTube page, so subscribe and stay tuned.

When graphic designer Martha de Santiago was tasked with designing an image to represent Banff Centre for Arts and Creativity's Truth and Reconciliation Summit, she started with a story. That story is about history, about healing, and about hope for the future—all things the Summit hopes to address.
The Summit, which will be held at Banff Centre October 29, is a chance for important national figures in the Truth and Reconciliation conversation and local Bow Valley community members to gather and discover ways to put the commission's 94 calls to action in motion.
Creating the logo for such an important event quickly became de Santiago's main focus. She began creating her concept by researching parts of Canada's Indigenous history, reading the 94 calls, and noting patterns of words and concepts that kept coming up over and over again. 
"I got really emotional because obviously it's such a powerful thing to read," she said.
She also met with Brian Calliou, Banff Centre's director of Indigenous Leadership programming, to discuss Banff Centre's role in this important national movement.
"I ended up highlighting the words that came up the most," said the self-taught designer. "After my reading of a little bit of history and thinking of Brian's conversation, and of the words that kept coming up—like relationships, healing, dialogue, action—that got distilled into a sketch."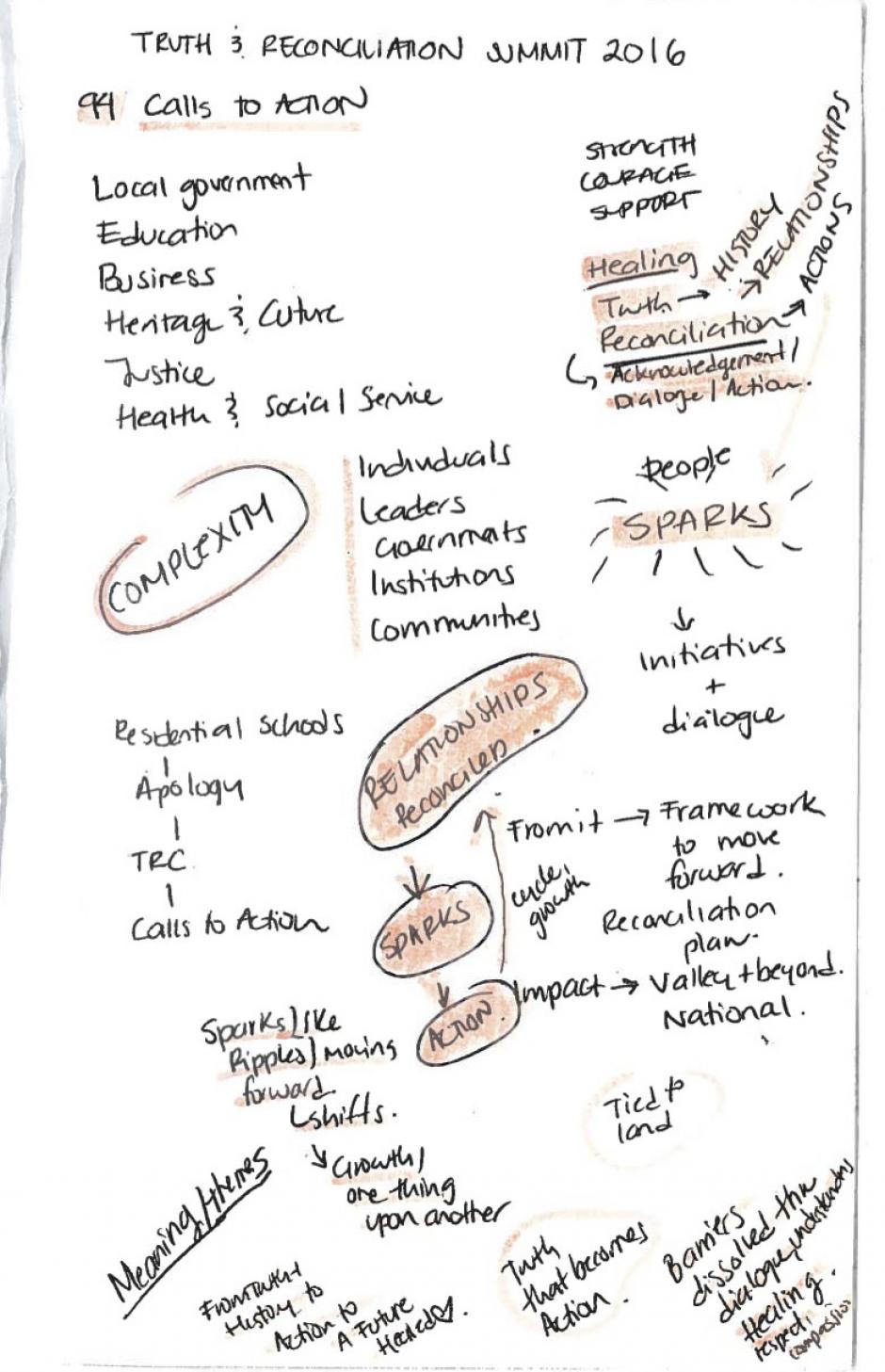 That sketch incorporated those thoughts into abstract shapes that tell a story. There are sparks—94 in total, one for each call to action—floating up the page as if caught by the wind. A black shape represents the dark past, the history that must be acknowledged. Overlayed are two almost-intertwined shapes representing a compassionate and honest dialogue—the idea of working together while maintaining diversity. It's visually stunning and significant all at once.
"I think the image is meant to express ideas and not just make things look pretty. It should have a lot of meaning," she said. 
For Brian Calliou, the meaning behind every last part of the image was not lost.
"I think when people look at that, they're going to have their own thoughts of what it means. I think it's going to spark interest just visually," he said. 
And sparking ideas, conversation, and action is what Calliou hopes to achieve with the Summit—a idea that started small and ballooned into a Centre-wide effort over time.
"Canada needs to consider reconciliation and here we are, an institution who takes the calls seriously, and we're able to host such an event and play a lead role," he said.
"In a way, Banff Centre's just been this amazing resource in all the work I've been doing since I've been working here," said Calliou. "The resources we're able to use here is very meaningful for me as an Indigenous person. And I think the Summit is another version of that." 
The sold out event promises to face difficult truths, but most importantly create sparks and have participants keep them burning all the way back to their communities where they can make change a reality. 
Animation by motion graphic artist Rebecca St. John