Where the Heart Is: The Valentine Studio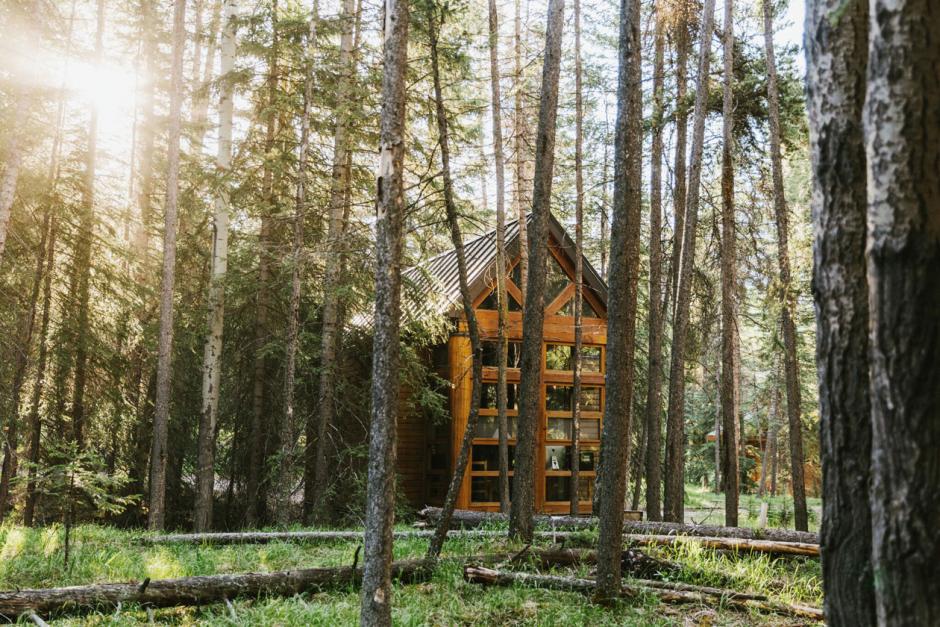 The Leighton Artists Studios, opened in 1985, are nine unique studio spaces for artists working in all genres. The area is located on campus, but nestled in the forest in a world all its own. 
Each of the eight original studios was named for the distinguished Canadian architect who designed it, and each space is unique in its look and feel.
The beautiful, secluded spaces have housed writers, composers, singer-songwriters, visual artists, screenwriters, playwrights, translators, curators, theorists, and more. It's the perfect place to escape into your thoughts and focus on creation. 
Located near the entrance to the Leighton Artists Studios encircled by pine trees, the Valentine Studio was designed with composers in mind. The architect, Fred Valentine, considered many different work styles — from traditional piano to the electroacoustic — as well as the need for privacy, acoustic reverberatory control, and natural lighting.
The result is a cathedral-style space that enhances the sound of instruments, and is built to support the historical legacy of local architecture. The studio provides composers and other artists the ability to be both part of a collective effort at Banff Centre, while remaining isolated at the same time.
Maintenance of the studios is supported by the Leighton Artist Studios Facility Renewal Endowment. Learn more about the Leighton Artists Studios.