Banff Centre Mountain Film and Book Festival Partners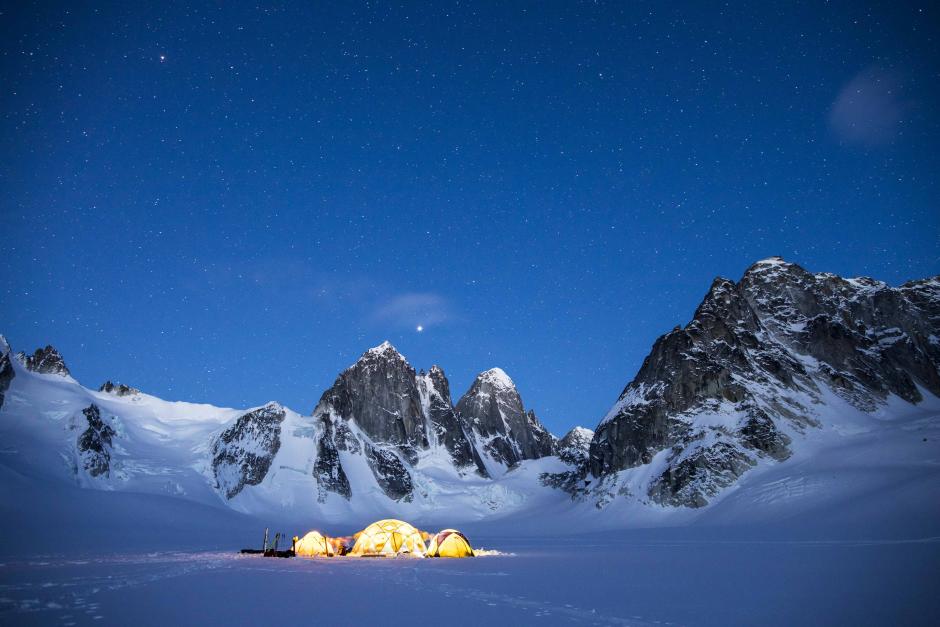 Thank You to this Years Chomolungma Patrons and Aconcagua Supporter Passholders
We recognize individuals - and businesses - whose significant commitment and support of the Festival is truly appreciated. 
Chomolungma Patrons
Berry Family
Mark Andreasen
Sheilagh Ross
Hans Wolf and Susan Adair-Wolf
Kirk MacLeod
Paul Fish and Norma Myers
Aconcagua Supporters
Steve Patten
Charles and Ginger Rouse
Peter and Dianne Trethewey
Sabrina Peric
Jackie and Ed Engstrom
Todd Rowell
Virginia and Cameron Webster
Learn more about these unique Passes.
Film Pre-Screeners and Book Pre-Readers
Banff Mountain Film Competition Pre-Screeners
Karen Barkley
Jordan Bell
Patch Bennett
Kyle Brenders
Glen Crawford
Sarah Fuller
David Fullerton
Sandy Kelly
Jerry Kobalenko
Josée Larochelle
Patrick McCloskey
Toomas Meema
Kazue Merry
Stormy Monod
Aydin Odyakmaz
Melanie Percy
Dave Petch
Nicki Schiewe
Anna Sellers
Becky Takahashi
Steph Turner
George Wan
Suzanne White
Janine Windolph
Allison Yearwood
Banff Mountain Book Competition Pre-Readers
Stephen Slemon    
Zac Robinson    
Jeannette Fish
Natasha Fox    
Heather Dempsy        
Kim Beckett     
Lois Caron    
Marc Lomas    
Jane Russell    
Kiley Torti    
Candice Noaks     
Kyle Brenders    
Diane Auld     
Jess Ritchie    
Dorothee Esquerre     
Larry Stainer
Seana Strain
Angeline O'Neill
Ian Welstead
Mathew Zaleski
David Toole
Margaret Riordon
Brenda Tutt
Jaiden Webster
Marie Pierre Chapeland
Sonia Foucault
Shauna Potocky
Briony Williamson
Henry Ng
Rosemary & Eric Power
Chelsey Richardson
Kate Riordon
Banff and Lake Louise Tourism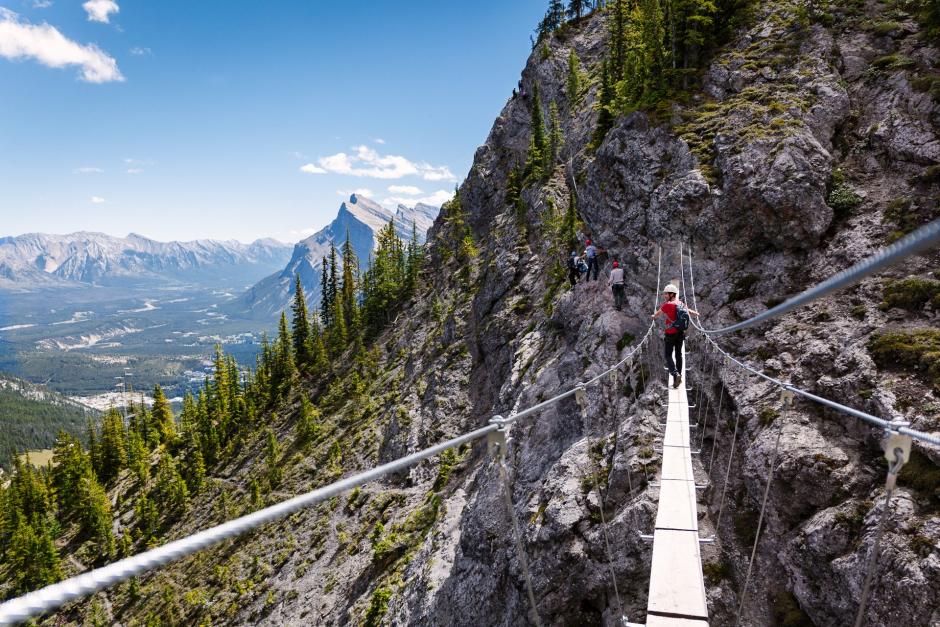 Banff & Lake Louise Tourism inspires the world to experience unforgettable moments in Banff and Lake Louise. 

What better place to celebrate mountain culture than in Banff, the home of the Banff Centre Mountain Film and Book Festival. Banff National Park is famous for its surreally coloured lakes, majestic mountains, and endless outdoor adventures. It has a rich heritage as one of the world's most awe-inspiring mountain destinations and is the perfect place to come and live your adventure.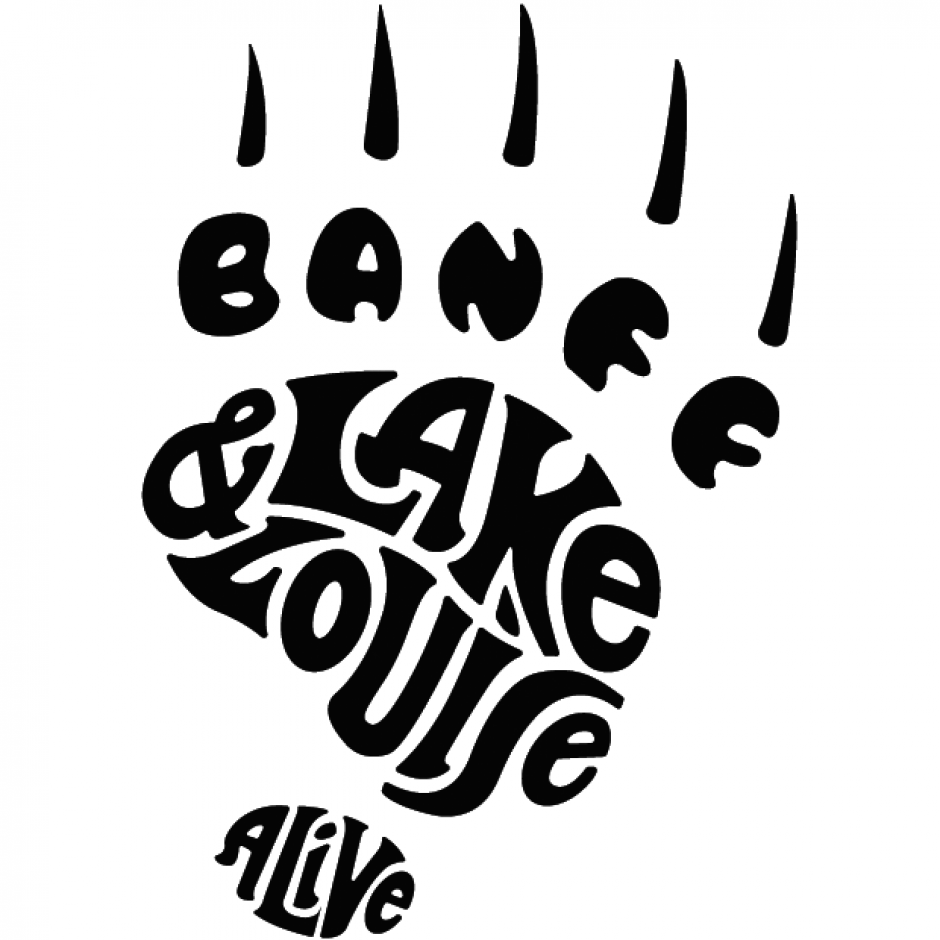 Rab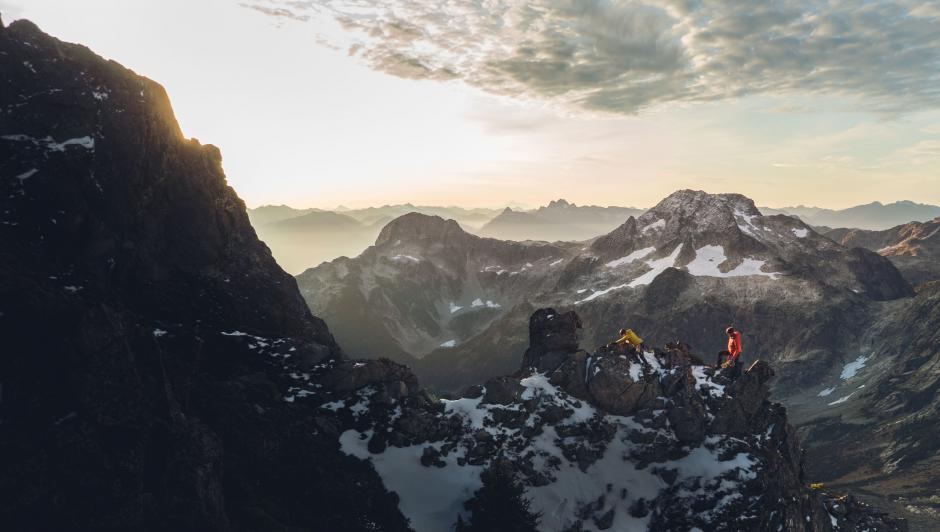 Beginning in 1981 when celebrated climbing innovator and adventurer Rab Carrington set up the equipment company that bears his name today. His goal was simple: to make honest, rugged climbing kit that could perform at the highest level.

By climbers for climbers. We make rugged, high performance mountain clothing and equipment that give you absolute protection, comfort and freedom on the hill, crag or peak. We use cutting edge materials as well as time-tested ones such as premium quality European down. Nothing fancy or over-engineered – just honest, hard-working pieces that you'd rather repair than replace.

More than thirty years since our founding, we continue to find inspiration in the untamed spirit of the mountains where we climb, the friendships we forge on the peak and our enduring mission: to awaken the climber in everyone and equip them for the ascent.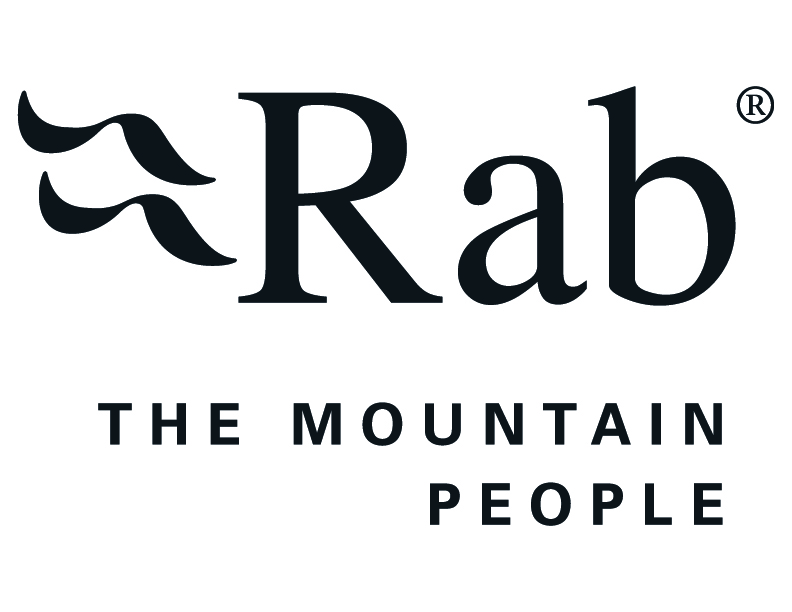 BUFF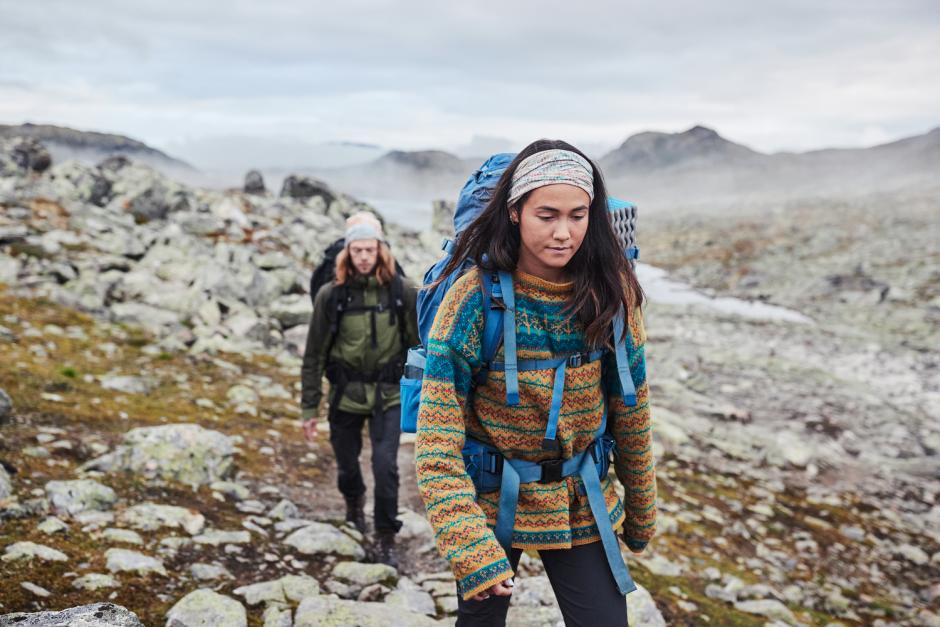 Buff Canada Ltd. and Buff Inc. have teamed up to continue the successful partner ship with the Festival and the World Tour. The Buff brand is known for its multifunctional neckwear but also for a wide range of headwear to make outdoor life even better. Always striving for innovation the company combines their technology know-how, recycled and natural materials to develop head and neckwear accessories to protect from sun, wind, cold so we all can enjoy hiking, running, paddling or biking even longer.
As part of our sponsorship we are excited to offer every year another limited edition Banff Mountain Film and Book Festival BUFF® design.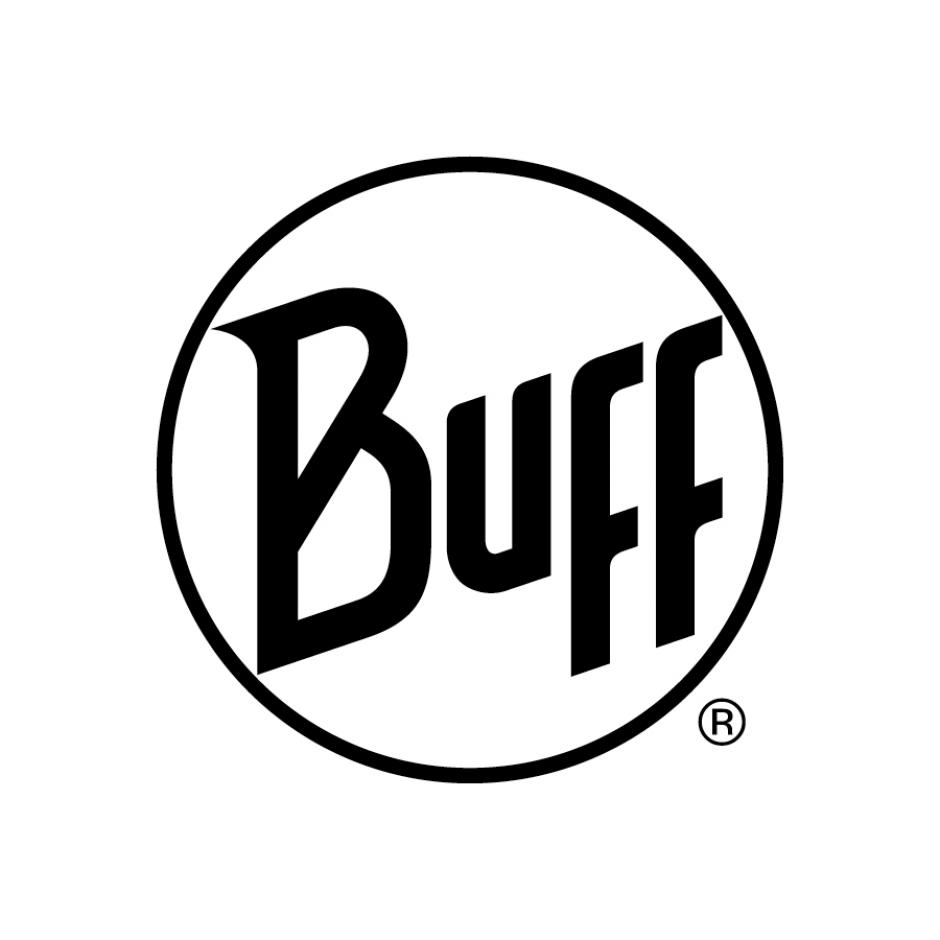 Oboz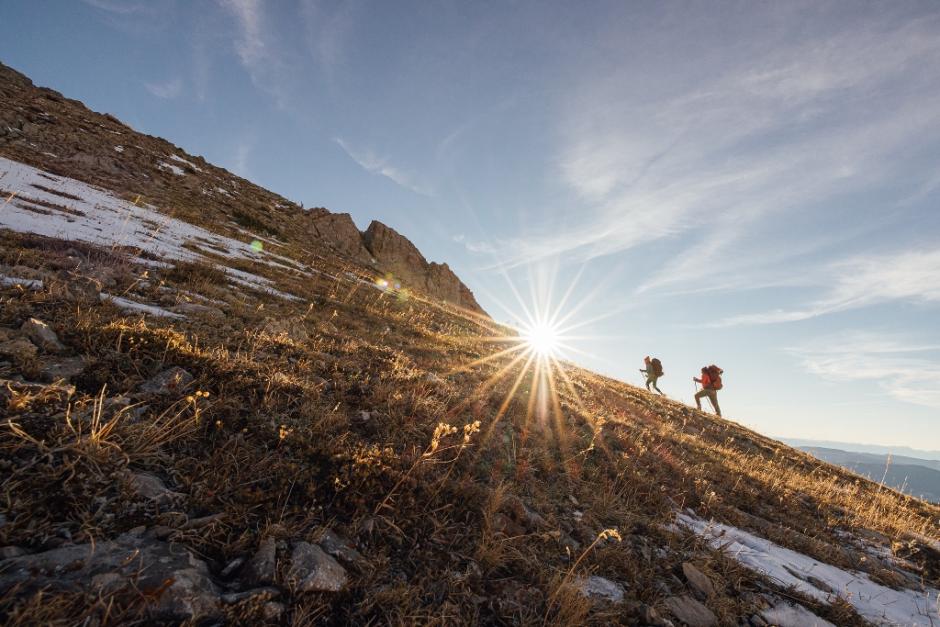 Founded in 2007, Oboz Footwear builds 'True to the Trail®' outdoor footwear inspired by the vast 18 million-acre Greater Yellowstone Ecosystem surrounding the company's Bozeman, Montana home. This rugged wilderness inspires Oboz to build shoes and boots that deliver unmatched fit, unrivaled feel and exceptional performance on any trail, anywhere. Oboz plants a tree for every pair of shoes sold.



Sierra Nevada Brewing Company
YETI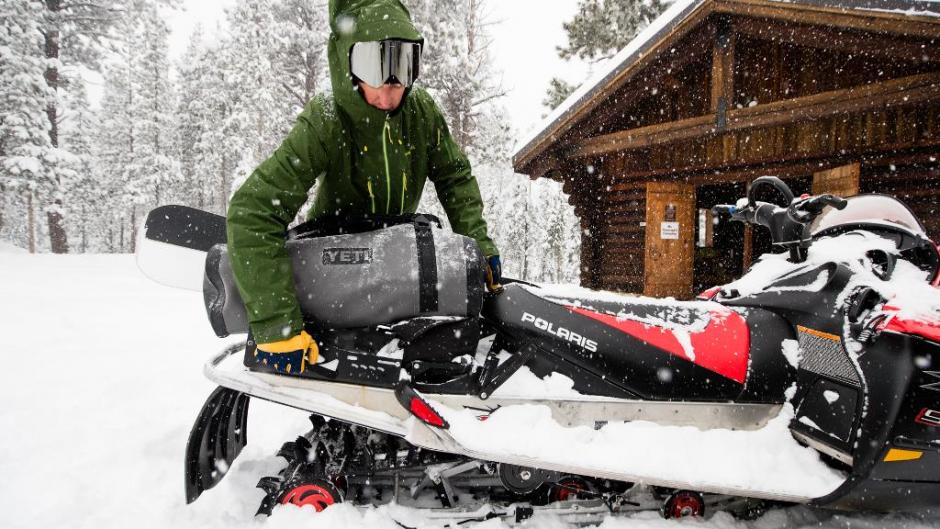 Founded in Austin, Texas in 2006, YETI is a leading premium outdoor brand. The world's top hunters, anglers, outdoor adventurers, BBQ pitmasters, and ranch and rodeo professionals trust YETI to stand up to the world's harshest conditions. For more on the company and its full line of products and accessories, visit yeti.com.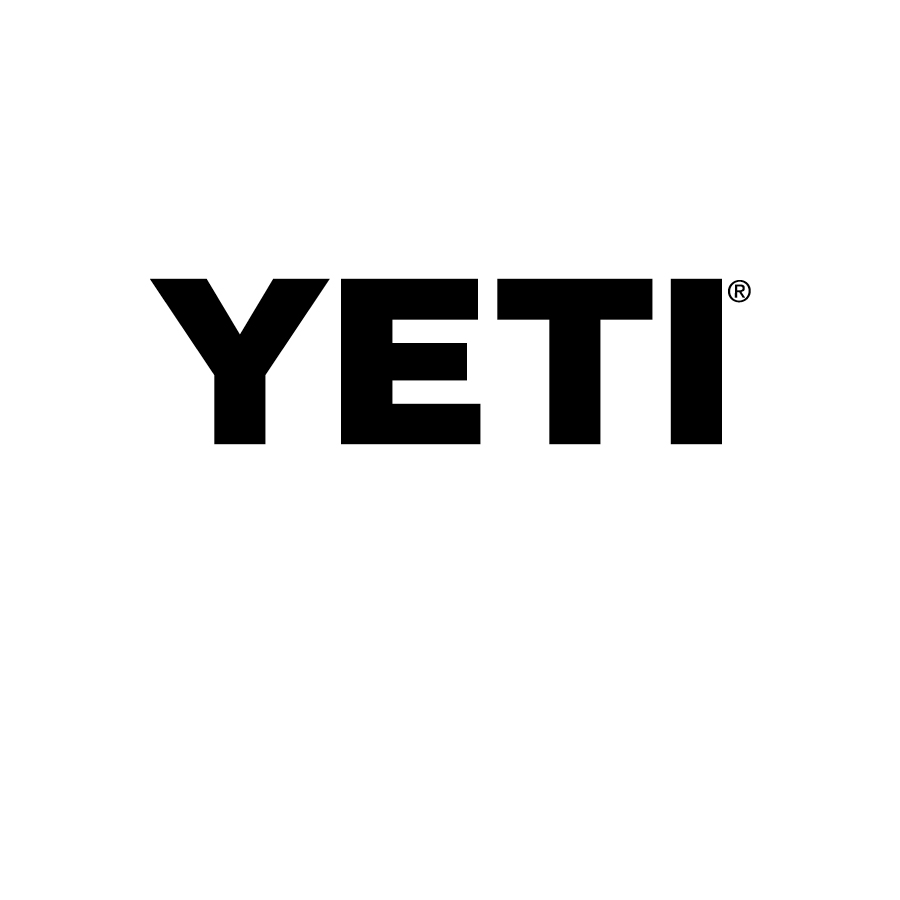 Kicking Horse Coffee
We make coffee.
More specifically, we make coffee that kicks ass, and we've done it for 25 years.
It's exceptional tasting coffee, and is Canada's #1 Organic Whole Bean and Ground coffee.
It's also 100% Organic, Fairtrade, roasted right in the Canadian Rocky Mountains.
We were named the Best Place to Work in Canada in 2018. Wake up with us!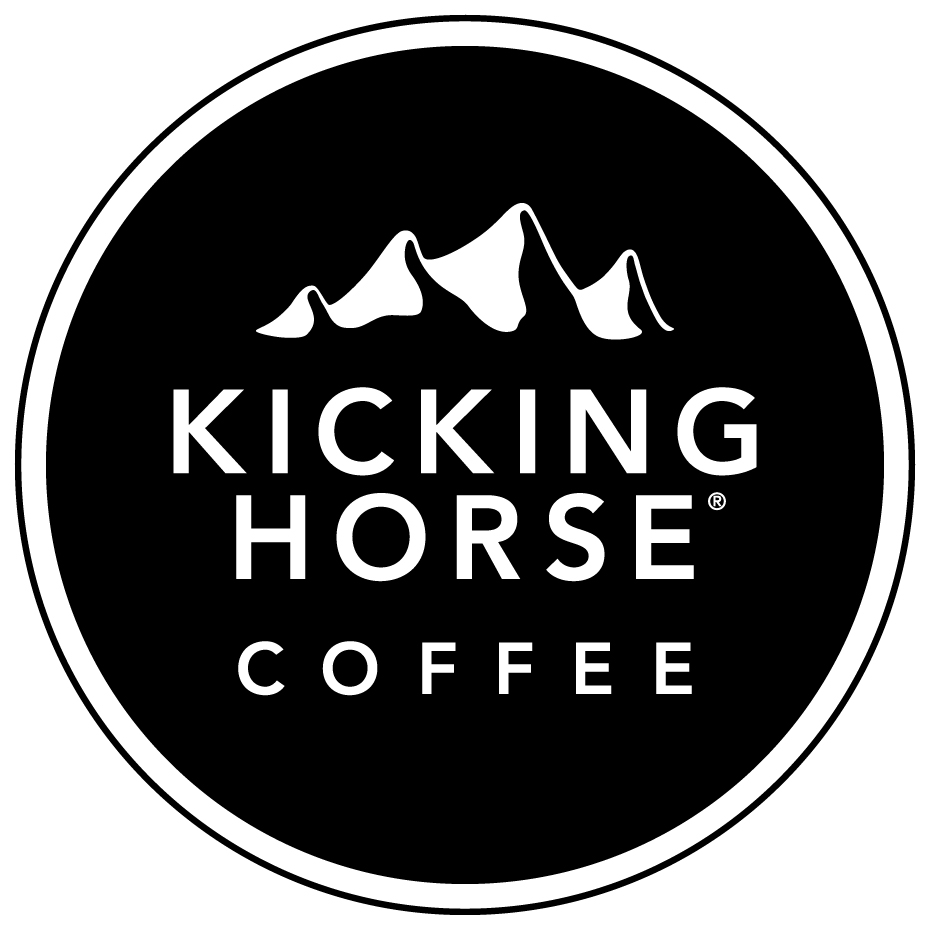 Lake Louise Ski Resort and Summer Gondola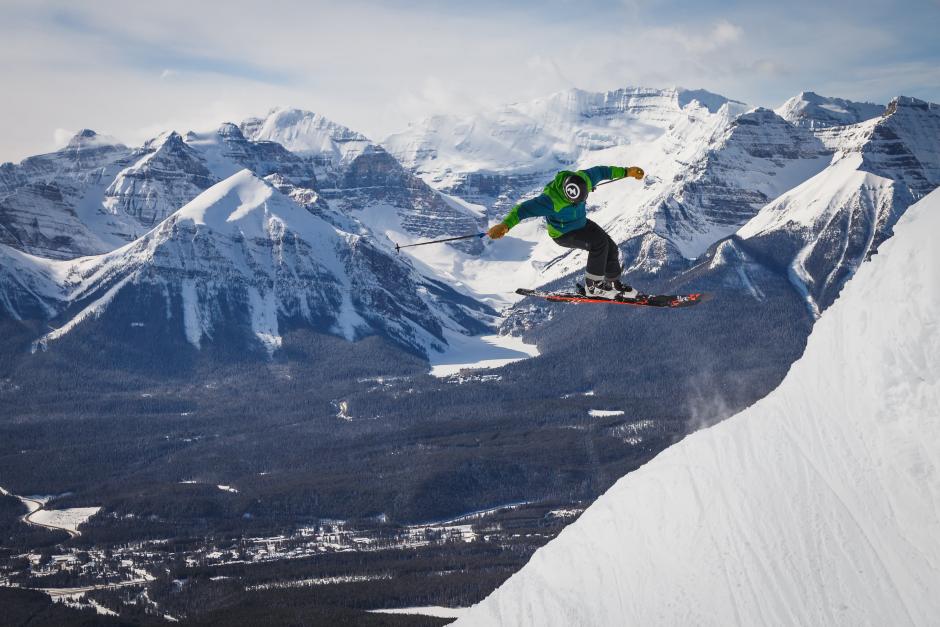 Lake Louise Ski Resort and Summer Gondola

Vast and varied, pristine and inspirational, a friendly wilderness that's authentically Canadian. Located in the heart of the magnificent Canadian Rockies, we let our legendary 4,200 skiable acres of world-class terrain speak for itself, while Mother Nature does the rest. 

Our unique layout with beginner, intermediate and expert runs from every chair allows your family or group of varying abilities to ski and share the experience together. We've got endless chutes, glades and gullies, gentle slopes, cruising runs, remote bowls and some of the most challenging terrain in the Rockies. 
We are your indulgent alternative to work and stress; an unpretentious majestic that inspires the inner kid in us all. We invite you to come try our accessible awesome for yourself. Happiness guaranteed. 

Summer Sightseeing Gondola 
The Best Grizzly Bear Viewing and Scenery in the Canadian Rockies! 

Located in Banff National Park, the Lake Louise Sightseeing Gondola & Wildlife Interpretive Centre offers a unique opportunity to dine on delicious mountain inspired dishes, ascend to an awe-inspiring viewpoint, and to learn why we are the home of the grizzly bear. Whatever your fitness level, Lake Louise will quickly capture your heart so be sure to bring your camera to save your own special memories of soaring peaks, stunning glaciers, lush carpets of alpine wildflowers fed by clear bubbling springs, and-often-delightful glimpses of wildlife surrounded by the unspoiled beauty of summer. 

From 2088m (6850ft), the spectacular scenery is yours to explore at will. There are ambitious hikes for the hardy, or equally lovely short leisurely strolls for those with more modest exercise goals.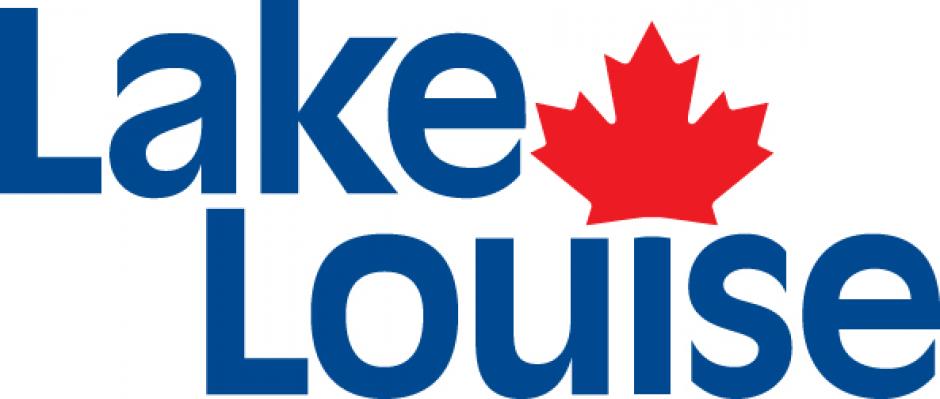 Nikon
Lowe Alpine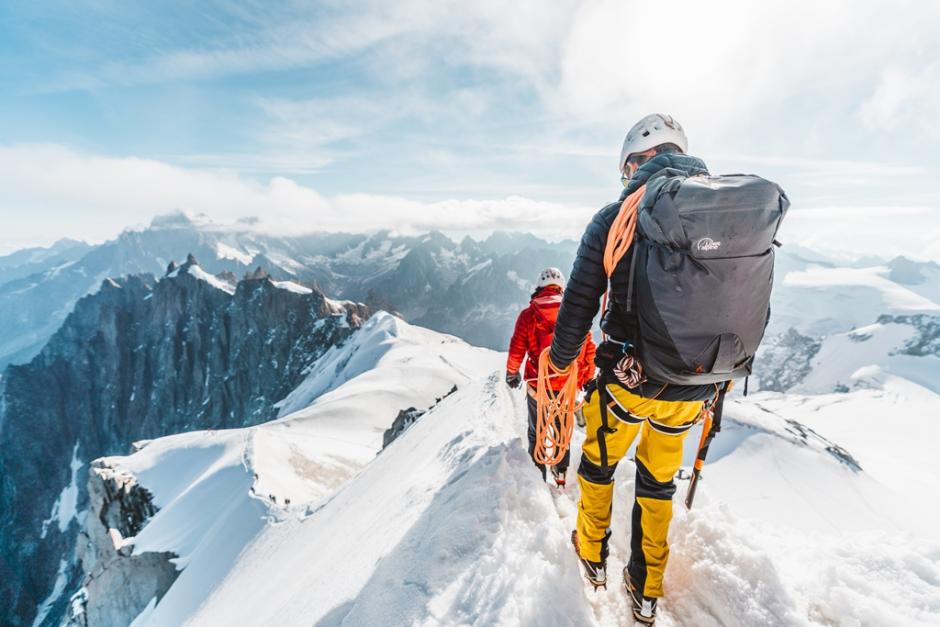 World-Class Carry Systems Since 1967 
The Lowe Alpine brand was born from the hearts and minds of one of the greatest climbing families on earth. 
Greg, Mike and Jeff Lowe were raised on the move, spending their childhood climbing, skiing, hunting and hiking. By their twenties, the Lowe brothers were the leading climbers of their generation, but they hit a wall: the external backpacks available to them at the time were too heavy and unstable to progress further in the mountains. They realised that they needed a new kind of pack that could carry gear more securely, whilst letting them move more freely on demanding terrain. 
In 1967, Greg Lowe designed, tested and launched the Expedition pack from Lowe Alpine Systems, a revolutionary backpack that gave climbers more freedom of movement in the mountains. It featured an innovative internal frame, compression straps and other never before seen features. This pack changed the outdoor industry forever, becoming the blueprint from which all modern, technical backpacks are derived.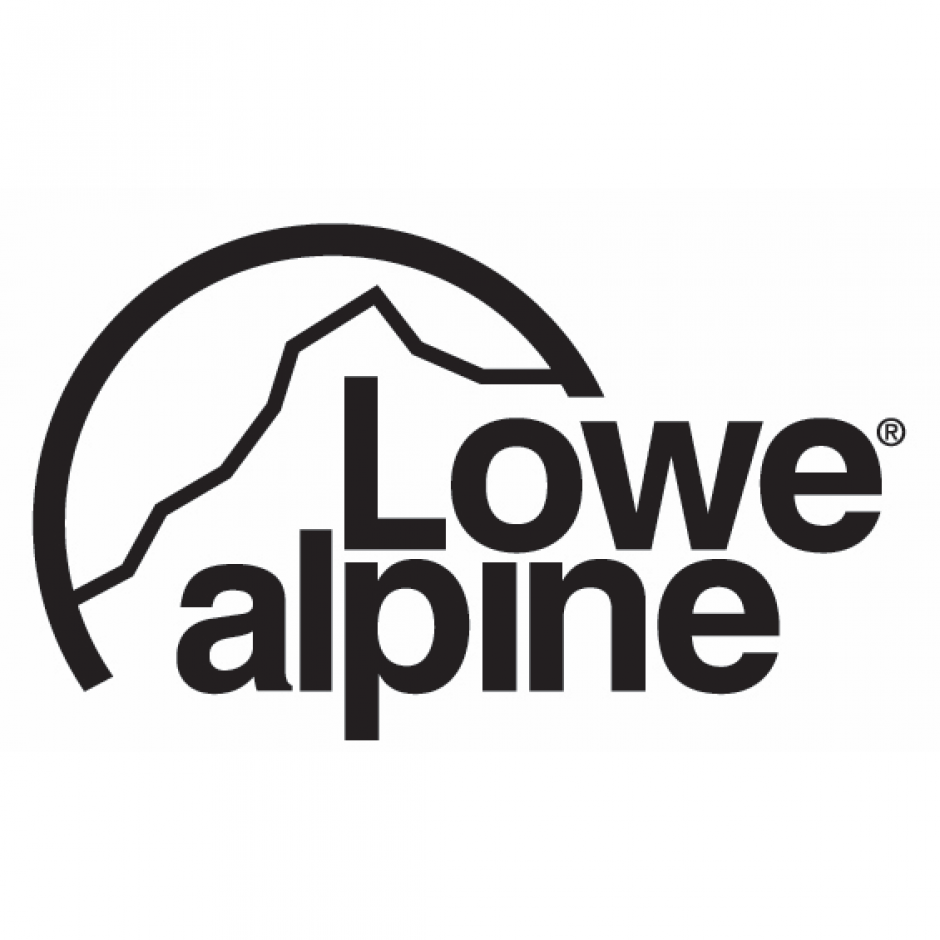 World Expeditions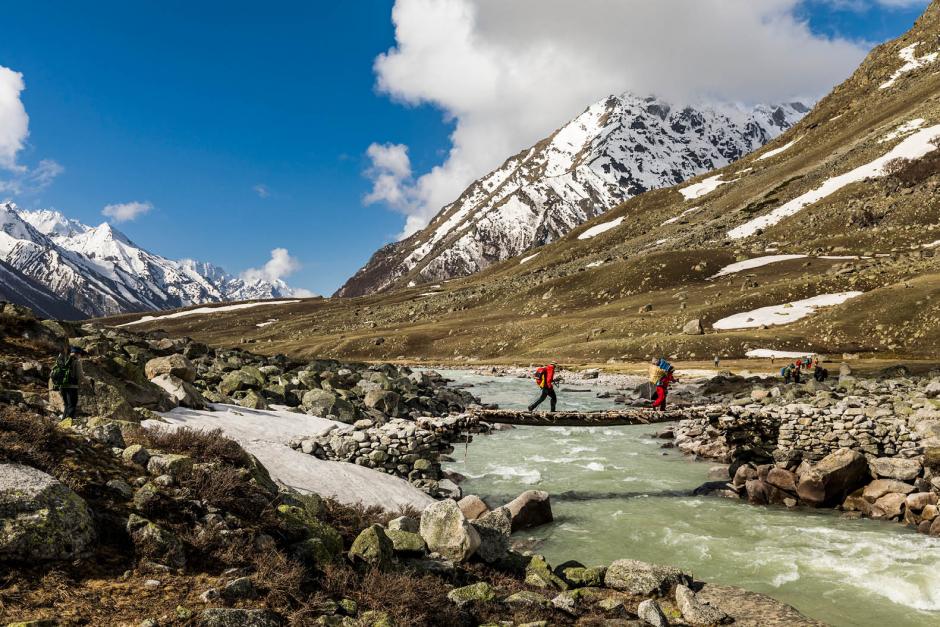 Since its inception in 1975, World Expeditions has earned an outstanding reputation as an innovator and world leader in quality, small group adventure holidays. Offering ground-breaking itineraries escorted by expert local leaders, World Expeditions meticulously designs each trip with an emphasis on facilitating one-of-a-kind experiences in fascinating destinations, supporting true sustainability in the protection of local communities, natural environments and wildlife.
Doña Paula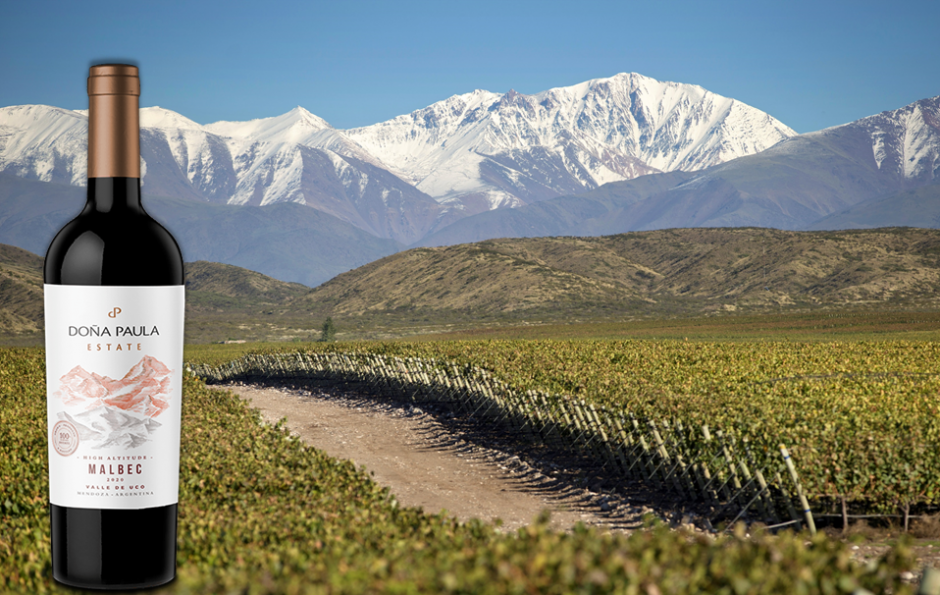 Established in 1997 in Mendoza Argentina, Doña Paula is an estate winery focused solely on producing world-class, ultra-premium wines.  By only sourcing grapes from their own high-altitude vineyards guarantees quality and consistency, as well as the assurance that all farming practices are sustainable, every vintage. Each wine from Dona Paula is crafted to specifically to showcase the incredible impact the mountains have on this high-altitude terroir.