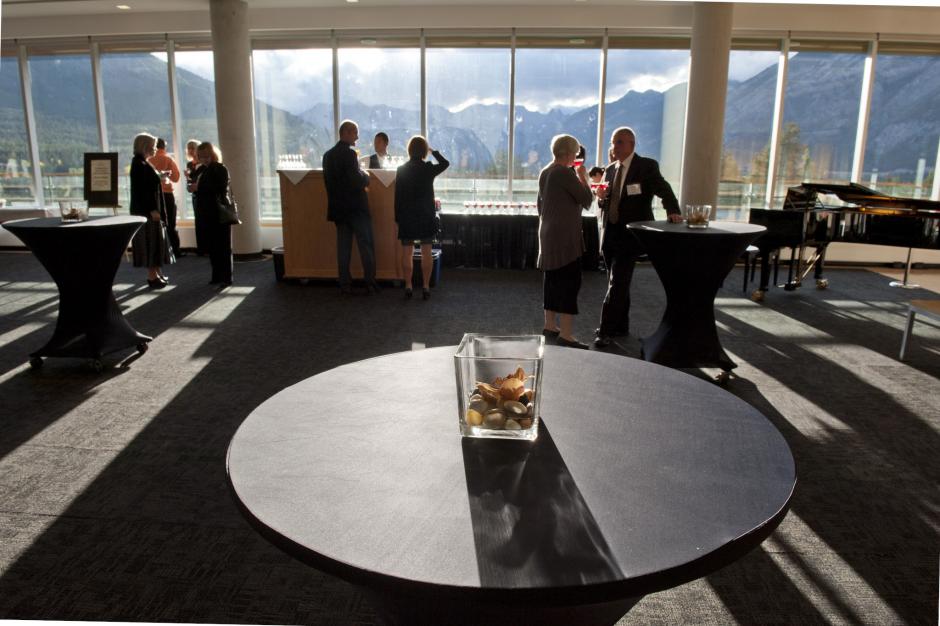 Registration Services 
Our convenient Conference Registration Packages eliminate the need to deal with multiple suppliers. We aim to make ease of your workload with our ready-made solutions to help streamline your event. Our packages include a combination of essential in-house services, including such services as:
Conference Reporting and Trust Account
We will accept and coordinate conference registrations, collect fees in a trust account, and confirm registration with participants. Conference registrant fees and other internally hired services at Banff Centre will be collected in a trust account (CAD) established by our Financial Services Department. The conference organizer will receive regular pre-conference reporting on registered participants and final trust account reports. 
Registration Kit Preparation
We will assemble conference registration kits for each participant using supplied materials with optional brochures provided by our industry partners including Banff Lake Louise Tourism and Discover Banff Destination Management
Advanced Analytics to Measure Session Attendance
We will equip your name badges with QR codes and provide mobile scanners to allow you to measure session attendance at each session door. With this service, you won't have to guess attendance numbers at your sessions and you will be better equipped to measure the success of your program.
Consultation with our Meeting Architect for Event Optimization
Our Meeting Architect will provide a complimentary consultation to review and discuss your meeting objectives and how they align to best practice. Our Meeting Architect will meet with you during the planning stages and make recommendations related to conceptual, human, creative, and technical tools and services to make your meeting a success.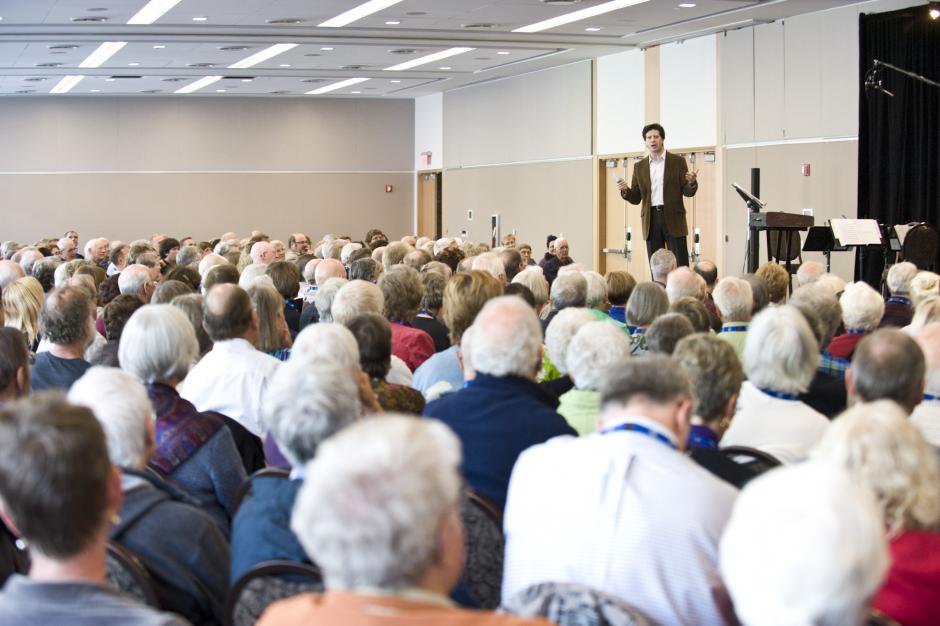 Creative Technical Services
Banff Centre for Arts and Creativity provides an entire hosted platform of creative services and technical tools that create memorable event experiences for participants. Today's events have evolved to interactive, engaging events that foster networking, learning and motivation. Our technical services team seamlessly integrates your ideas with our portfolio of products and creative offerings to deliver audiovisual and digital services. Technical Services is committed to providing effective, engaging and efficient solutions to help deliver your message.
Some services include:
Audio – Reinforcement to Recording, we have the audio equipment and expertise to spread your word loud and clear to audiences from 10 to 1000, even on the other side of the world.
Video - Our creativity is endless! We have skilled professionals who can plan, produce and video record your event for live broadcast and post-production.
Lighting – Add some drama and emotion to your event with décor and theatrical lighting effects.
Projection – From basic Powerpoint to IMAG and image blending, we have the display equipment and skill to project your best image to attendees.
Virtual Meetings – Can't get the whole team out to Banff?  Include off-site participants with two-way, interactive Webcasts and teleconferencing.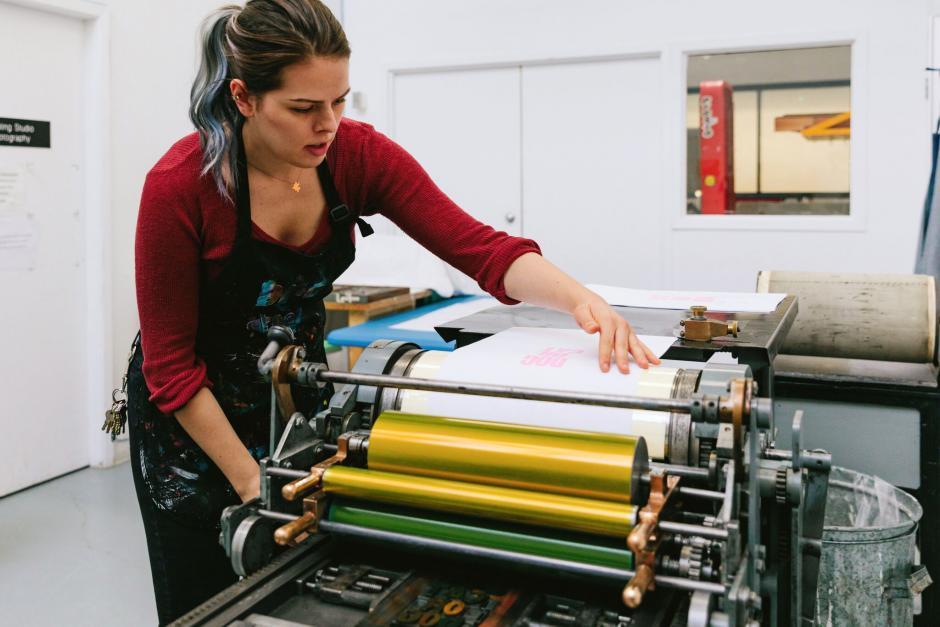 Additional Services
Banff Centre has the tools to help conference organizers with their every need.  From small volume self-printing to large scale printing, binding, scanning and shredding, we can make it happen. Our Front Desk located in the Professional Development Centre is open 24-hours to best serve your conference guests.  Front Desk agents can provide guests of Banff Centre access to incoming and outbound faxing and low-volume black-and-white photocopying. Guests are also welcome to make use of two computers and black-and-white printers located in the main lobby.  Computers have complimentary high-speed internet access and are equipped with Microsoft Office programs.  
For print or copy jobs greater than 10 pages, Banff Centre can assist you through our onsite Ricoh Services office.  Connect with your Conference Service Manager to learn more about printing, laminating, binding, foam core mounting, document scanning and shredding, package shipment and receiving.  Should you require the rental of an onsite multi-function printer during your conference, your Conference Service Manager can make this happen.
Contact Us
If you have any questions or would like to book your stay, please contact us. 
Phone 403.763.6712
Toll-Free 877.760.4595 
Email conferences@banffcentre.ca
107 Tunnel Mountain Drive 
Box 1020, Stn. 43 
Banff, AB 
T1L1H5 Canada 
Memberships & Partnerships