Creative Tool and Object Library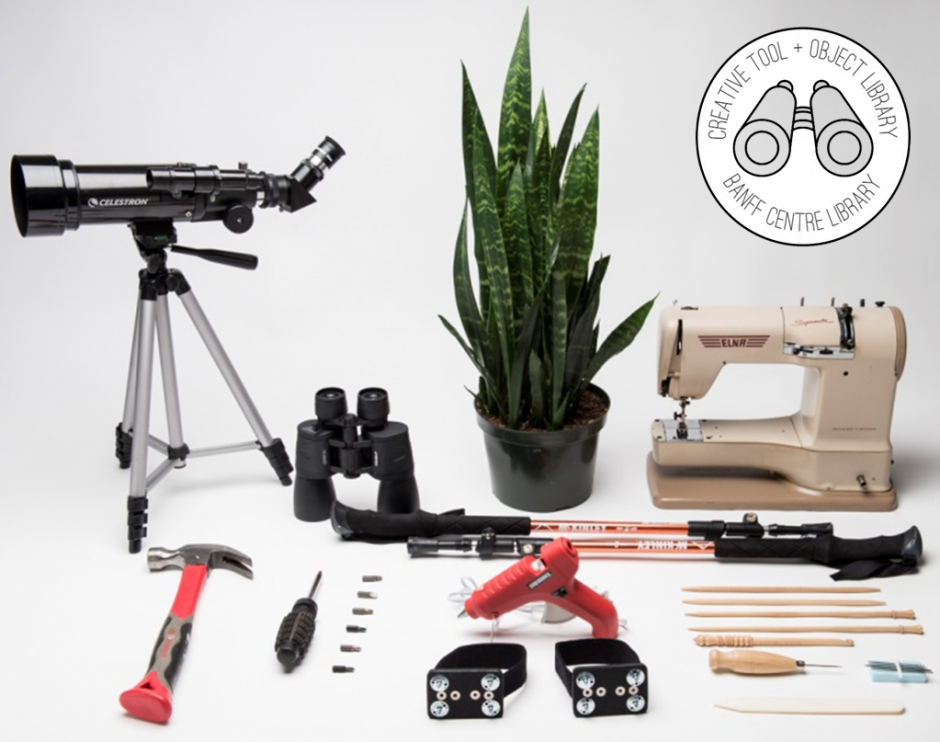 A tool library is a lending system just like a regular library, but instead of books, people are able to borrow tools or objects, like hammers or hiking poles. At The Banff Centre, the tool library concept has been adapted to the needs and unique interests of those who use the Paul D. Fleck Library and Archives. Different tools and objects that inspire experimentation, curiosity, creativity and even confusion have been added to the Creative Tool and Object Library (CTOL).
Hiking poles, guides, binoculars and ice grippers can be borrowed for a hike in the park. A hammer, screwdriver and a glue gun can come in handy for DIY projects. To enjoy some stargazing in the Bow Valley, the portable telescope can be used for some amateur astronomy. One of the most highly anticipated objects in the CTOL is this portable Elna sewing machine. Using a right knee lever, this sewing machine is great for clothing repairs or other textile projects.

Anyone with an existing Banff Centre card is able to borrow items from the Creative Tool and Object Library for 5 days at a time once they have signed the CTOL waiver.