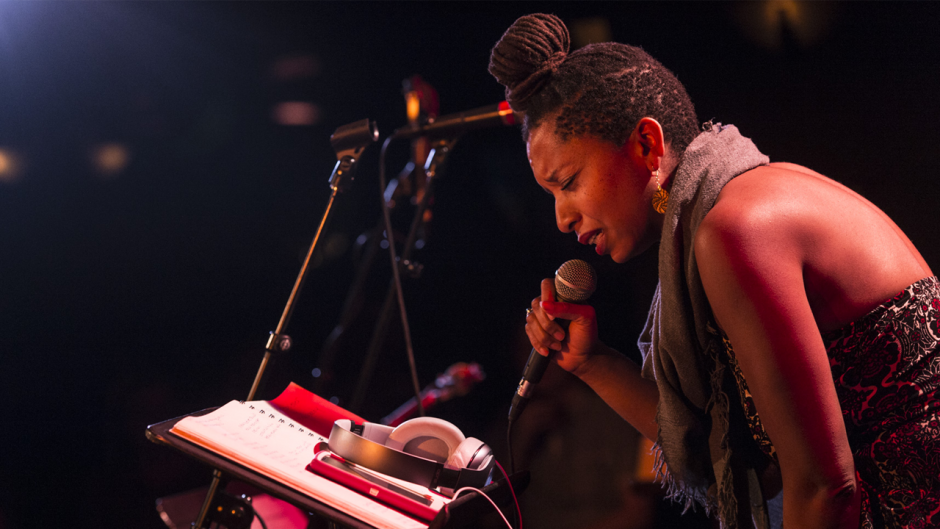 Give to Your Passion
Oscar Peterson, Yann Martel, Barry Shiffman, Chris Cran, and Veronica Tennant are just a few artists who have taught or benefited from our programs. Arts programs are at the core of Banff Centre. We support artists at every career stage — up to 3,000 artists come through our programs annually.
Your Impact
We offer training and professional development at the post-graduate level in digital, Indigenous, literary, performing, and visual arts. As part of this unique experience, Banff Centre artists:
receive their own studios with access to state-of-the-art equipment and facilities for practice and creation
are fully immersed in a program attuned to support their every need, achieve their goals, and enhance their careers
work with and receive mentorship from renowned master artists and faculty in one-on-one settings and through master classes and performances
have the opportunity to experiment, record their work, and have access to these recordings for critical review
learn from and collaborate with artistic peers from across disciplines and around the world
have numerous performance and presentation opportunities, including to audiences from around the world
There are many opportunities to support each of our programs, with funding priorities including scholarships, faculty, equipment, instruments, and other capital needs. Contact us to get started.
I always leave the program energized to create new work and to deepen my connections to artists in my local community and abroad. Thank you so much for your support.
Liam Hockley, Ensemble Evolution, 2019
Contact Us
For information on how you can support a specific arts program or project, contact:
Martha Haldenby, Director of Major Gifts
Phone
Toll free: 1.800.495.4467
Direct: 403.431.0254