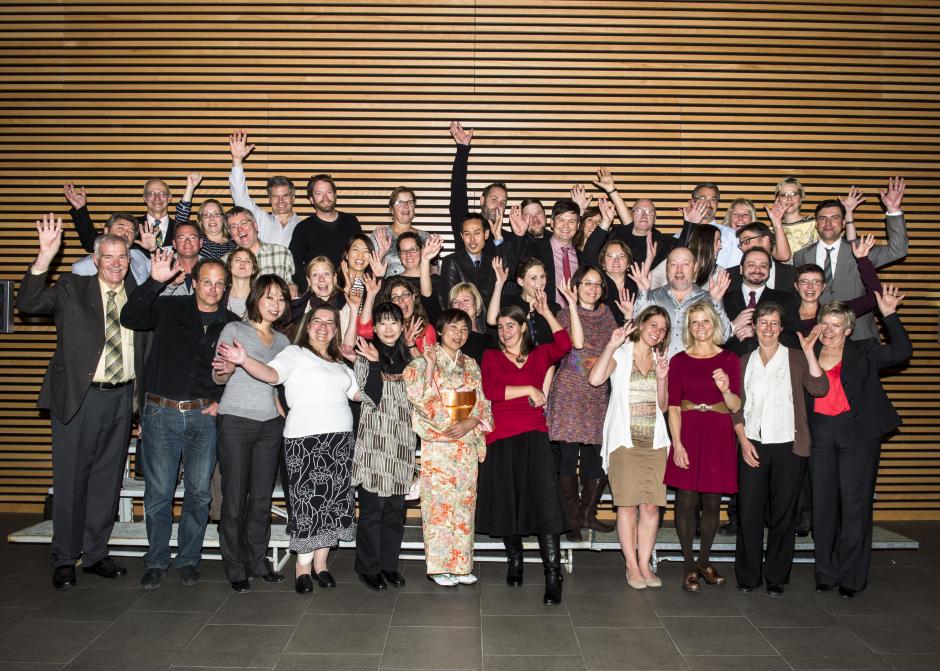 We recognize the importance of succeeding in a career you love, while experiencing the most of what your community has to offer. Working at the Banff Centre for Arts and Creativity is about more than just a job – it's about having the experience of a lifetime. While you live, learn, and work in the inspiring Rocky Mountains you can take advantage of the beauty of the region and all of the events and activities the Bow Valley has to offer.
Annual HR events include:
Service celebration
Summer barbeques
Learn-at-lunch sessions
Holiday party
Kids holiday party
As Canada's creative leader in arts and culture the Centre also gives employees access to hundreds of events each year. Our employees receive special employee rates for concert tickets, access to a multitude of free events including artist talks, exhibition openings, readings, dance performances, mountain film screenings, and so much more.