Award Winners: Monthly Film Series February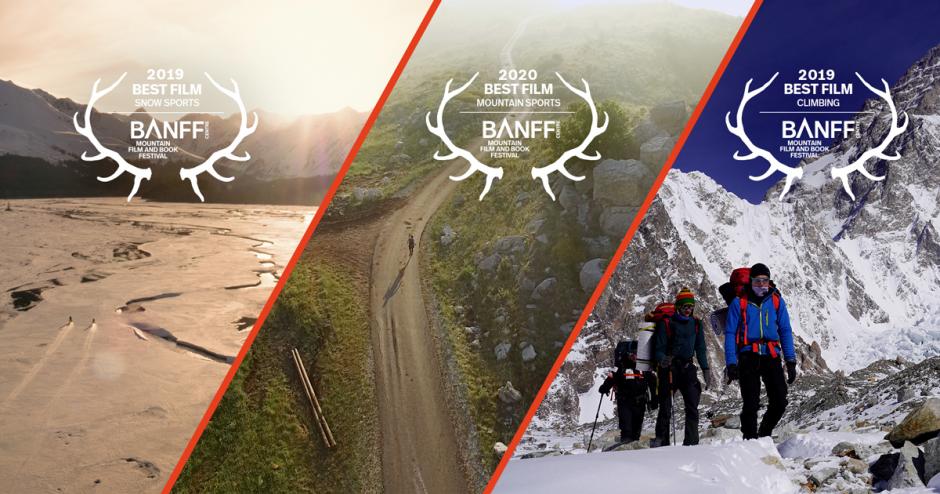 Award Winners: Monthly Film Series (February)
Join us for a mixed selection of three films!
February Film Program: 
2020 – Best Film Mountain Sports – Confessions of a Runner (USA, 28 mins) 
2019 – Best Film Climbing – The Last Mountain (Poland, 83 min)   
2019 – Best Film Snow Sports – The Ridge of Dreams (USA, 24 min)
Available for rent/viewing: February 26 - March 7
Price: $15 USD (Watch all 3)
Note:  This film program is not available in Italy.
Why are prices for these online film programs in USD?
Apologies to our fellow Canadians - due to platform limitations, prices for our current online programs must be in USD. We hope to update to CAD as soon as this feature is further developed.
This program will be available to view from 9 a.m. on February 26 (MST) to 11:59 pm March 7 (MDT)
Don't miss: 
Filmmakers Q&A session on March 5 at 1 pm (MST) Find out more. 
Related Films
Confessions of a Runner
Producer:
Jerome Gary, Denise Jabbour, Tim Rockwood, Bachar Khattar, Patrick Vaughan
Production Company:
House of Steep Productions
Ultra-running evokes notions of insanity, dedication, and the pursuit of mind over body. A blend of eye-popping scenery, extreme human achievement, and revealing personal stories, Confessions of a Runner features Patrick Vaughan, an accomplished trail runner as he shares his story of healing and redemption while pursuing the record for completing the 470-kilometre Lebanon Mountain Trail, traversing from Syria to the Israeli border.
The Last Mountain
The true story of the 2018 Polish expedition's attempt on K2, the only remaining unconquered Himalayan peak to be climbed in winter. Tensions are high and the expedition is pulled apart when team members must perform one of the most extraordinary high altitude rescue operations in history of mountaineering.