Award Winners: Monthly Film Series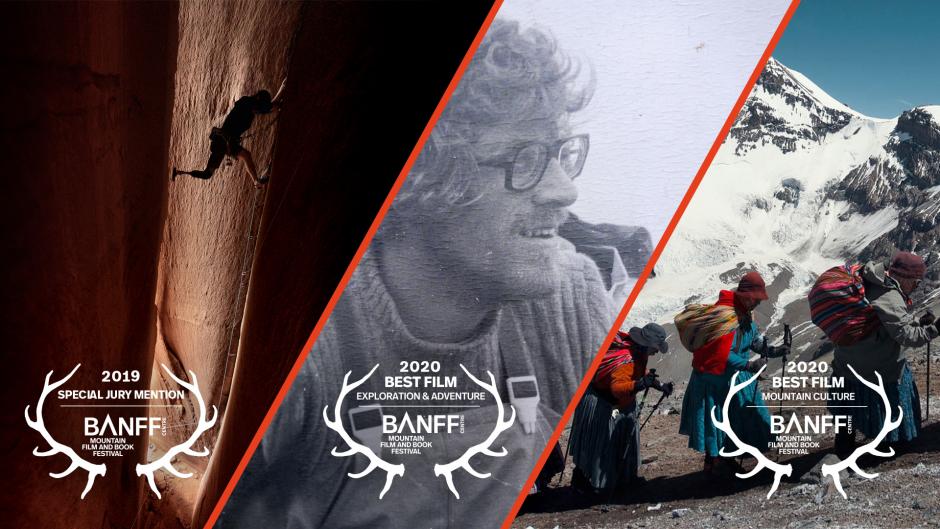 Award Winners: Monthly Film Series 
Join us online for a mixed program of award winners from the 2020, 2019 and 2018 Banff Centre Mountain Film and Book Festivals.  Catch up on missed films or re-live some of the best that Banff has to offer.  
January Film Program: (February details coming soon!) 
2020 - Best Mountain Culture Film - Cholitas (80 min., Spain)
2020 - Best Film Exploration & Adventure - Lost at Sea (47 min., UK)
2019 - Special Jury Mention - Out on a Limb (21 min., Canada)
Note this program is not available in Spain, Germany, France, Hungary, UK/Ireland, and Italy. 
Was available for viewing: January 22 - 31
Price: $15 USD
Why are prices for these online film programs in USD?
Apologies to our fellow Canadians - due to platform limitations, prices for our current online programs must be in USD. We hope to update to CAD as soon as this feature is further developed.
This program will be available to view from 9 a.m. on January 22 to 11:59 pm January 31. (MST)
Don't miss: 
Filmmakers Q&A session on January 29 at 1 pm. Find out More. 
 
For information on all 2020 Banff Mountain Film Competition Award Winners:  
(Including trailers, jury comments, filmmaker information) view details here.
Related Films
Cholitas
Director:
Pablo Iraburu , Jaime Murciego
Production Company:
Arena Comunicación Audiovisual
Five Indigenous Bolivian women embark on a unique expedition as a symbol of liberation and empowerment. Their goal? The highest peak in the Americas, Aconcagua.
Lost At Sea
An epic tale of the sea, told through one young man's personal journey to understand his father, who died while rowing the Pacific.
Out on A Limb
Engineer Kai Lin teams up with climber Craig DeMartino to design a badass prosthetic foot, which if they succeed won't just level the playing field, but will dish up, if not superpowers, then a real sense of empowerment. Which is almost the same thing.