Decolonizing the Narrative Conversation Series: Cris Derksen and Laakkuluk Williamson Bathory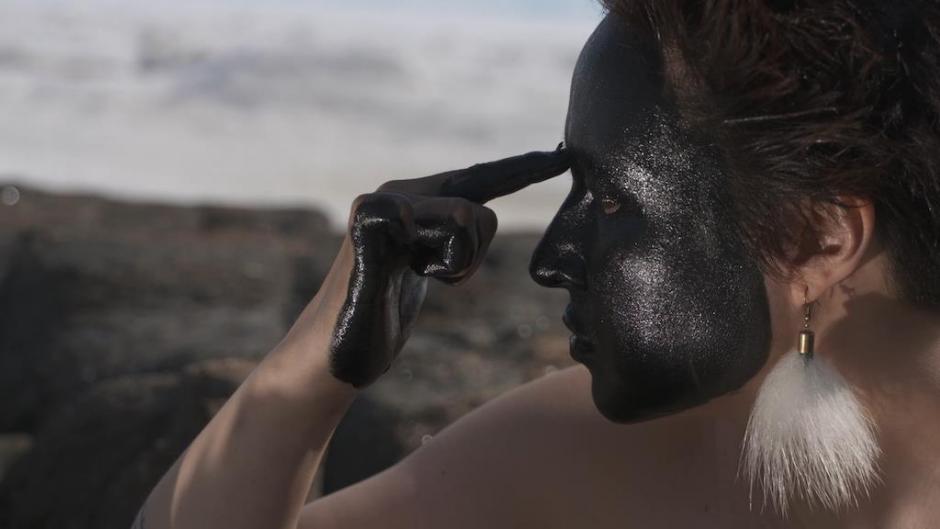 Decolonizing the Narrative Conversation Series is a monthly online conversation session that invites leading Indigenous Art creators to talk about their practices and processes.
Join us this month as we welcome Cris Derksen and Laakkuluk Williamson Bathory to the conversation! Cris and Laakkuluk will speak about their collaborative work and why they collaborate as Indigenous artists. They will pose questions to each other about art creation in the current sociopolitical environment and share stories of the things they see and experience as intersectional Indigenous women.
With support from: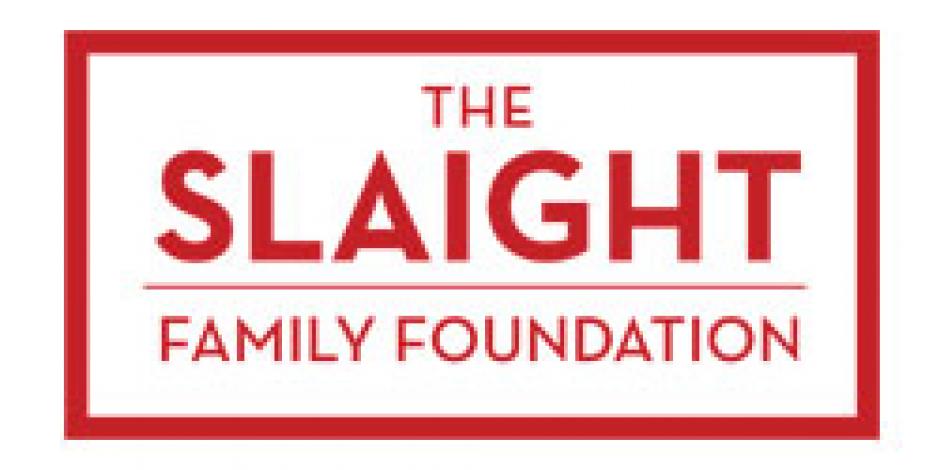 Meet Cris Derksen, Cellist
Juno nominated Cris Derksen is an Internationally respected Indigenous Cellist and Composer. In a world where almost everything — people, music, cultures — get labelled and slotted into simple categories, Cris Derksen represents a challenge. Originally from Northern Alberta she comes from a line of chiefs from NorthTall Cree Reserve on her father's side and a line of strong Mennonite homesteaders on her mother's. Derksen braids the traditional and contemporary, weaving her classical background and her Indigenous ancestry together with new school electronics to create genre-defying music. As a performer Derksen performs Nationally and Internationally solo and with some of Canada's Finest Including; Tanya Tagaq, Buffy Sainte Marie, Naomi Klein, and Leanne Simpson to name a few. Recent destinations include Hong Kong, Australia, Mongolia, Sweden, and a whole lot of Canada; the place Derksen refers to as home.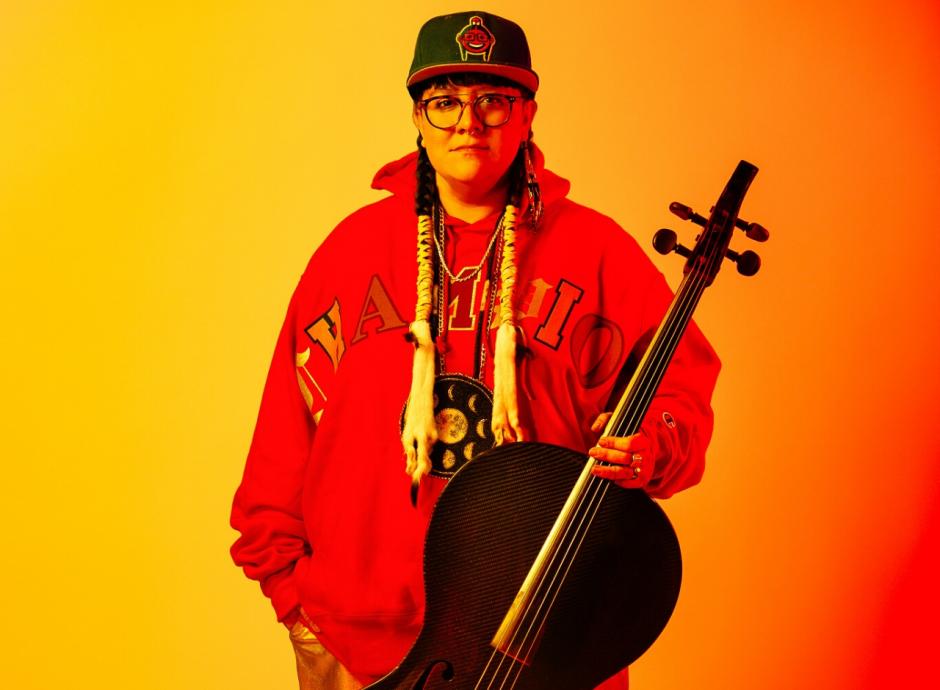 Meet Laakkuluk Williamson Bathory, Performance Artist
Laakkuluk uses performance art in a way that has been unmatched, to tackle topics ranging from: explorations of uaajeerneq (Greenlandic mask dancing), colonization, sexuality, intergenerational strength, fear, boundaries, food, love and so much more. Laakkuluk in every avenue of her professional life will find a way to pull you in, engage and challenge you, break and mend your heart at the same time, and will leave you wanting more. Wanting to know more, wanting to be more, wanting to do more. From co-creating award winning shows like Kiinalik: These Sharp Tools, to making a film installation piece called Silaup Putunga acquired by the Art Gallery of Ontario, Laakkuluk uses collaboration as a keystone to making cutting edge and provocative art, regardless of genre. Laakkuluk lives in Iqaluit with her three children and husband.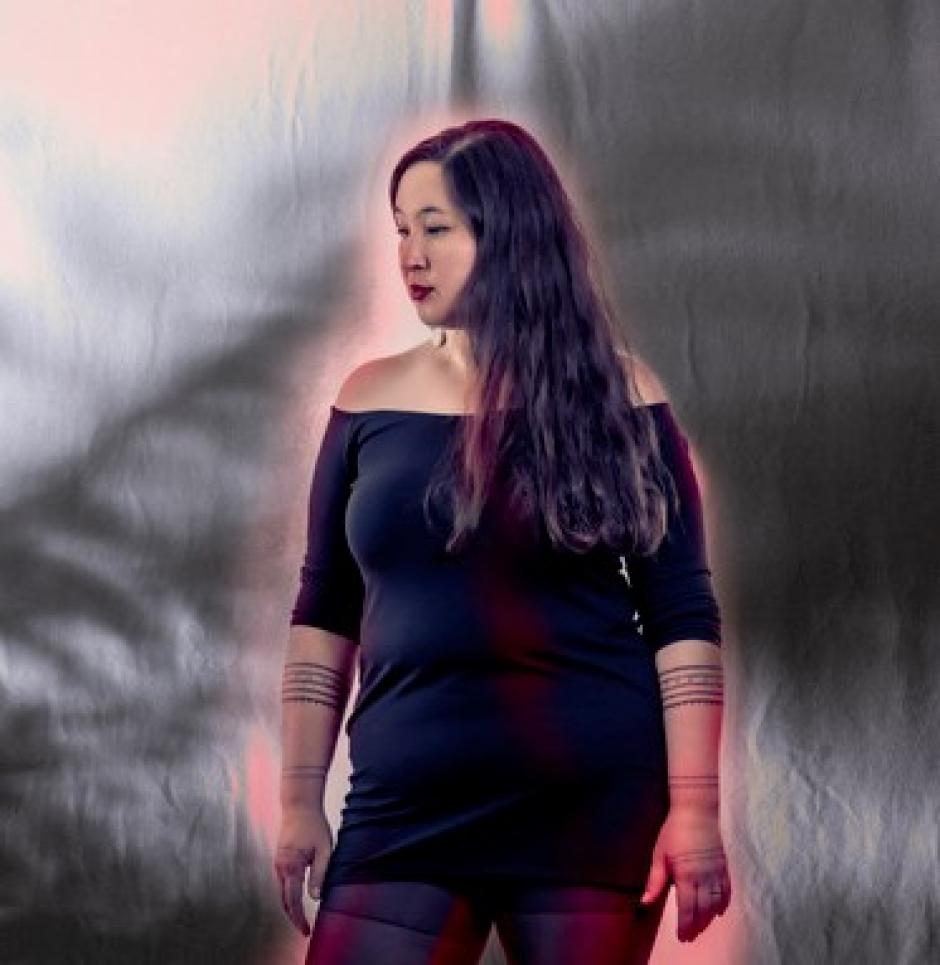 Meet our Facilitator, Reneltta Arluk
As Banff Centre's Director of Indigenous Arts, Reneltta is focused on fostering Indigenous culture through storytelling, and she's doing it by building a community that supports Indigenous artists, helping them discover their voice and turn their ideas into reality.
 


Reneltta Arluk, Director of Indigenous Arts, Banff Centre.
Photo by Nahanni MacKay.