Frazey Ford & Hawksley Workman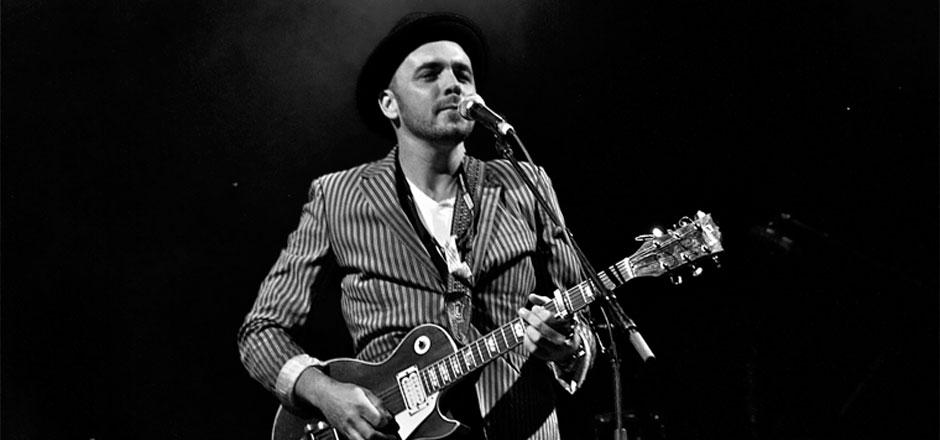 Bringing together two incredible Canadian artists for one performance.
Hawksley Workman
Hawksley Workman has been a staple of the Canadian scene for 20 years winning JUNO awards and critical acclaim.
Frazey Ford
Frazey Ford was a founding member of the seminal folk band The Be Good Tanyas and has since released two solo albums, the most recent recorded with the legendary backing band for Al Green. The album went on to win Frazey her 2nd JUNO award along with incredible praise for its folk-soul hybrid and incredible groove.
Big Rock is the official beer and cider supplier of the Shaw Amphitheatre 

Frazey Ford
Frazey Ford is a Canadian singer/songwriter who firstly became known for her role as a founding member of the successful Canadian folk band, The Be Good Tanyas, who went from playing small clubs to headlining at the Royal Albert Hall in London, England all over the space of a few years and three very loved album releases.  Frazey has since embarked on a solo career beginning in 2010 with the release of her soul infused album Obadiah which garnered reviews in The Guardian, The Globe and Mail and The New York Times.  
Frazey's second solo album Indian Ocean was recorded in both Vancouver at Afterlife Studios and at The Royal Studios in Memphis Tennessee where Al Green's band, The Hi Rhythm Section joined the list of musicians.  This album went onto to win international praise, made the Polaris Prize long list in 2015, was nominated for a Juno Award in 2015 and won Frazey best Roots Artist at the West Coast Music Awards in 2016.  Frazey's long time collaborator, John Raham co-produced Indian Ocean with Frazey and many of the A-List Vancouver musicians performing on the record are in her current touring band including: Darren Parris on bass, Craig McCaul on electric guitar, Leon Power on drums and Caroline Ballhorn on harmony vocals.
Indian Ocean has taken Frazey to new heights both here in Canada and internationally.  Indian Ocean was voted #6 of the top 100 albums of 2014 by The Sunday Times, London, UK.  She and her band, The Quiet Revolution, have performed at incredible festivals such as the Calgary, Winnipeg and Edmonton Folk Festivals as well as international festivals like the Byron Bay Bluesfest in Australia, The End of the Road Festival in the UK, Into the Great Wide Open Festival in Holland, Celtic Connections in Scotland and the Pickathon, Nelsonville and Strawberry Music Festivals in the USA.  Frazey also performed in Memphis at the historic Levitt Shell with her Vancouver band and the members of the Hi Rhythm Section, Charles and Leroy Hodges.  
Frazey video for her song DONE has more than 1.6 million views on YouTube and was deemed one of CBC's most unforgettable videos of 2015 and is still gaining new fans.  Frazey is now finishing a new album due out next winter on the Arts & Crafts label.
John Mulvey writing a live review for UNCUT of Frazey Ford's headlining show at The Barbican in 2016 writes "…that's the way Frazey Ford works: as a singer and songwriter who can pack a wealth of heartbreak, forbearance and rapture into the smallest intimations, and even into the spaces between them." 
 
Hawksley Workman
Hawksley Workman is a Two-time JUNO Award-winning singer-songwriter and multi-instrumentalist. A staple of the Canadian music and arts scene for over 20 years, Workman boasts a catalogue of 16 releases, showcasing his now signature blend of anthemic folk and show-stopping vocals. Hawksley's touring career has seen him play over a thousand shows worldwide. He's headlined prestigious venues like Massey Hall in Toronto and The Olympia in Paris.
As a producer, his fingerprints grace releases by JUNO and Polaris Prize nominees and winners like Tegan and Sara, Sarah Slean, Serena Ryder, Hey Rosetta!, and Great Big Sea. He's also penned melodies with a myriad of artists, from Oscar award winning Marion Cotillard (La Vie en Rose, Inception) to the late French rock icon Johnny Hallyday.  
Workman's latest release, Median Age Wasteland, was produced by The Dears frontman and creative genius, Murray A. Lightburn.  The record returns with Hawksley's hooky yet innovative melodic approach, authentic songwriting, and good old-fashioned, unedited musicianship on full display.  Hawksley reveals, "This album is beautifully sentimental. I have a unique perspective on the world that comes from the person I think I am and the person I actually am, and I wanted to explore the latter. There's a lot of looking back at being a kid and more innocent times."