Music from the Canadian Indigenous Classical Music Gathering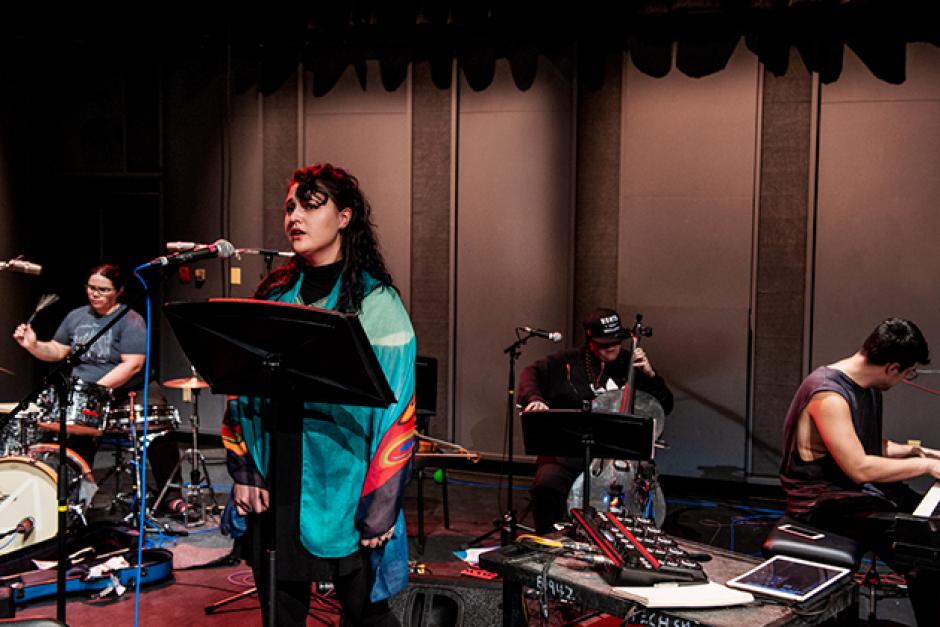 You are invited to join the second iteration of the Canadian Indigenous Classical Music Gathering Ensemble for an evening of composed classical musical exploration featuring Indigenous collaborations exploring new works and established repertoire.
Attending Live Events at Banff Centre
Banff Centre has opted into the Restrictions Exemption Program, so proof of full vaccination, a negative PCR or rapid test result taken within 72 hours of arrival, or original proof of medical exemption will be required to attend all live events at Banff Centre. Masks are also mandatory for all public indoor spaces. Guests staying on campus will be able to use their faculty/artist card or bedroom key as they will have been pre-screened upon check-in at the Professional Development Centre. Learn more about Banff Centre's COVID-19 on-campus measure here.