Natural Drawing: Basics FULL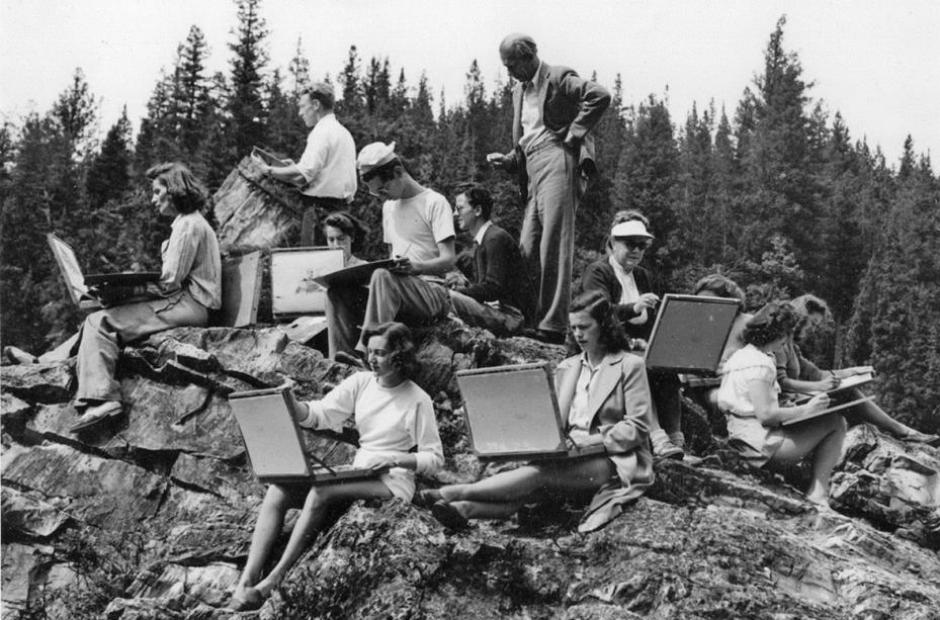 Natural Drawing Online Class Series 
Both the course and waitlist are now full.
Participants ages 14+ of all artistic abilities and levels of experience are invited to sketch and draw in this beginner-level, five week progressive drawing class for adults. Join esteemed Teaching Artist in Residence Janice Tanton in this free interactive online series to explore different drawing and mark-making techniques. This class is similar to the previous Drawn to Nature series, but with an online format for a more in-depth session over five weeks. 
Participants will engage in a fun five week program using Zoom plus a safe and private online community network to: 
•    Explore and identify tools and materials  
•    Discover how to see and implement values and shading  
•    Learn about when and how to use line to create emotion in drawing 
•    Apply strategies to successfully approach a finished drawing  
•    Play through weekly drawing challenges  
•    Share with other participants in mastering the first steps in learning how to draw. 
 All classes encourage artistic exploration and conversation and will examine how the process of learning to draw can be meditative and beneficial to your self-awareness. We will discuss the concept of your inner critic, your inner child and seek to establish a regular drawing practice. Together, we will explore new paths of learning through drawing. We will discover how a practice in drawing can increase your ways of seeing. You will learn to think like an artist and make new connections that will ultimately develop your ability to focus on other areas of interest in all parts of your life.
 
We will use a private community network for our online experience where you will meet like-minded participants. This platform has video lessons, PDF workbooks, written lessons, weekly challenges and online interactive conversation with your fellow classmates and instructor. Live ZOOM meetings with the group will occur a minimum of once per week at a scheduled time, with recorded replays available. One of the best benefits of this proven learning environment is the ability to learn, not only from the instructor, but from each other and to have the opportunity to engage in a safe and nurturing community. This is the first of two beginner's drawing programs designed to gently guide you into a creative zone through the practice of drawing. All content is available 24/7, so you can find a time that is right for you. 

This course is free.
Schedule
"Lunch & Learn" Live Zoom session: 
Monday, May 10: 12:00-1:00 pm (MDT) - Orientation and Welcome to the Platform
Live Zoom meetings will occur each Tuesday at 6:00 - 7:00 pm, MDT: 
Tuesdays: May 11, May 18, May 25, June 1, June 8 
"Lunch & Learn" Live Zoom session: 
Friday, June 11: 12:00-1:00 pm (MDT) - Closing Review and Next Steps
Participants can work at their own pace during each week of the curriculum.
All Zoom sessions will be recorded, and replay links will be provided for those who cannot attend the sessions.

With support from: