Climb the World - Short Films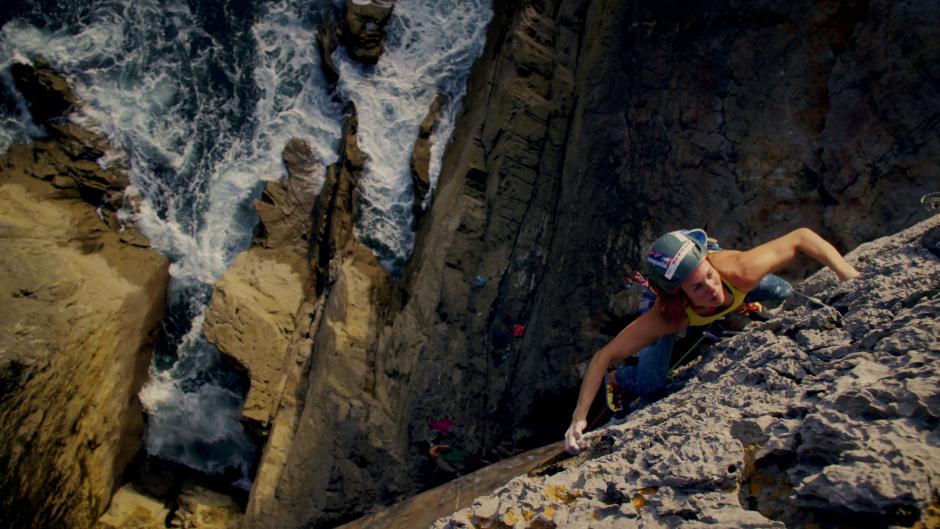 Climb the World – Short Films
63 minutes – 3 films – Climbing
Nov 1 – Nov 8 - $10 CAD
Gear up and tie in for three stories of personal climbing goals.  Whether it's a scary 9a in North Wales, a first female ascent in The Alps, or a life-long commitment to establishing one of Spain's most iconic climbing crags, the belay is on. Climb when ready!
 
Program subject to change.
Related Films
In 2017 Emma Twyford walked across a rocky outcrop towards the historical crag of Lower Pen Twyrn with the sole intention to "have a play and see what 9a feels like". Follow Emma on this ambitious journey to becoming one of the most respected climbers in UK.
A well-to-do mountaineer's hobby is reaching the summits of the highest mountains. He has one last goal to complete this special collection: that impossible summit, the one he is determined to climb, whatever it takes. Meanwhile his wife, bored of waiting for her husband to return from his excitement-packed mountain escapades, decides to take matters into her own hands.
10,000 Bolts is a short film about Toni Arbones, a professional rock climber and route bolter who, over the course of 30 years, has single-handedly turned Siurana, Spain into one of the most popular rock climbing areas in all of Europe. Bolting is an often overlooked process, integral to climbing and considered by climbers to be a unique art form. It is a craft that Toni has dedicated his life to perfecting.
Director:
Ashley Benzwie, Alex Levin, Duncan Sullivan
Producer:
Alex Levin, Trevor Martin, Duncan Sullivan