Angie Abdou and Kevin Van Tighem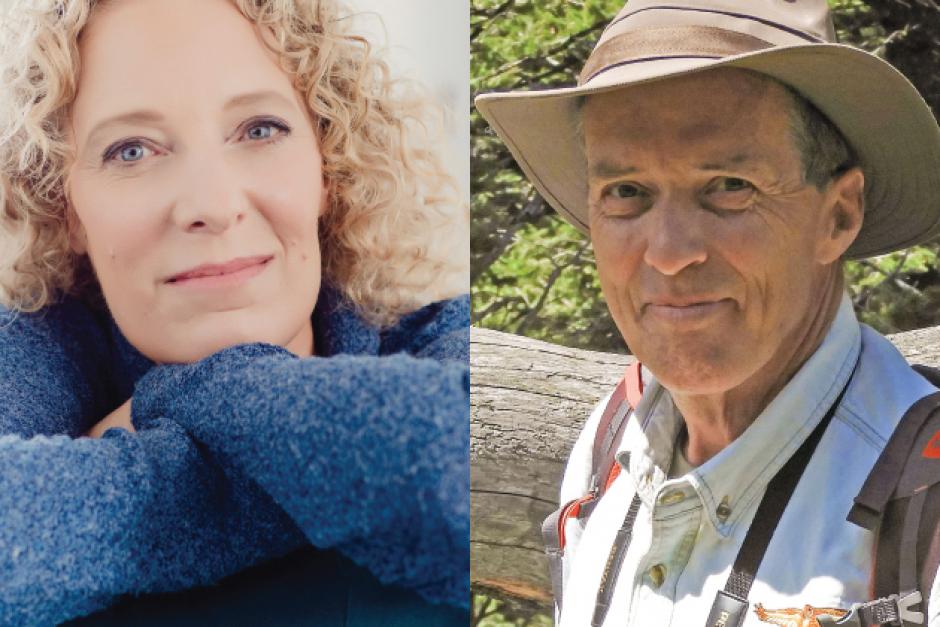 Angie Abdou - This One Wild Life
Disillusioned with overly competitive organized sports and concerned about her lively daughter's growing shyness, author Angie Abdou sets herself a challenge: to hike a peak a week over the summer holidays with her daughter Katie. They will bond in nature and discover the glories of outdoor activity. Hilarious, poignant, and deeply felt, This One Wild Life explores parenting and marriage in a summer of unexpected outcomes and growth for both mother and daughter. Angie Abdou is the author of seven books, including short prose, novels, and memoir. Her first novel, The Bone Cage, was a finalist on CBC's Canada Reads. Two of her novels, The Canterbury Trail and In Case I Go, have previously been nominated for Banff Mountain Book Awards. Abdou is an associate professor of creative writing at Athabasca University and lives in Fernie, BC.
Kevin Van Tighem - Wild Roses are Worth It
Wild Roses Are Worth It is a selection of works by naturalist, hunter, conservation activist, and outdoors journalist Kevin Van Tighem which will both inspire and provoke.  These stories offer an unflinching challenge to cherished myths and conventional wisdom in a troubled province beset with profound questions about its future. The rich imagery in these writings is drawn from the author's intimate relationship with the streams, forests, grasslands, and mountains of the Canadian West and even at their most provocative, these writings remind us of what is best about the Alberta spirit, and offer the possibility of a more sustaining relationship with our place and with one another.  Kevin Van Tighem, a former superintendent of Banff National Park, has written 5 books and more than 200 articles, stories, and essays on conservation and wildlife. He is the recipient of many awards, including Western Magazine Awards, Outdoor Writers of Canada book and magazine awards, and the Journey Award for Fiction.
Tickets: Free
Registration is required.
Register Here