Intercultural Indigenous Choreographers Creation Lab | House Program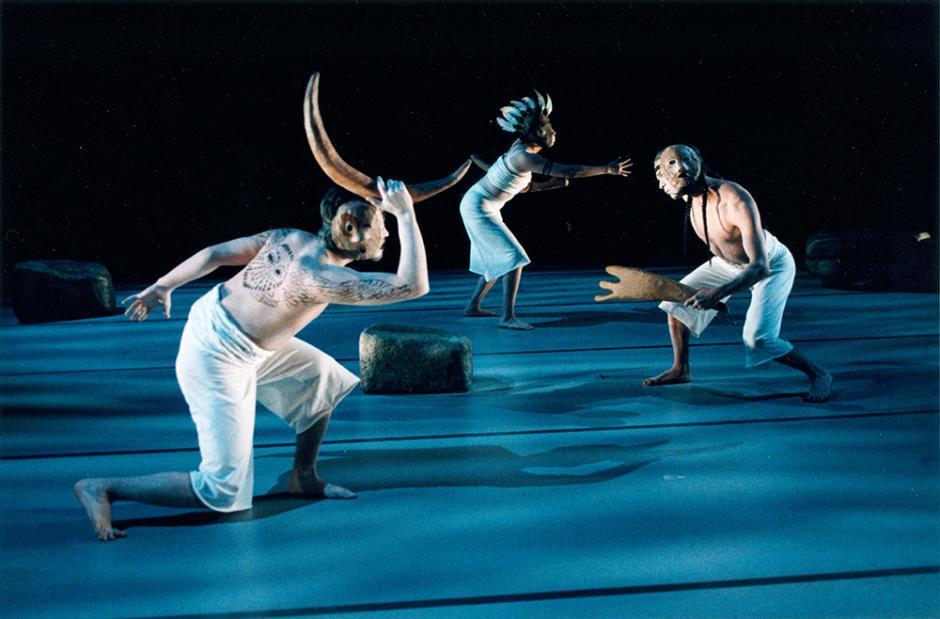 About the Program
This three-week lab for intercultural Indigenous choreographers and dancers focuses on re-embodiment and Indigenous voice. Departing from the belief that the body is the site of emotional, cultural, political, and spiritual history, the lab supports the exploration and creative development of personal voice and physical vocabulary. The program will explore the intersections of identity, movement, and creation.
Synopsis
THE RETURN | World Premiere
Choreography/Direction: Jacob Boehme
Choreography/Performers: Asalia Arellano, Kristy Janvier, Nimikii Couchie, Bella Mason
We hold the memories of our ancestors. We call in the memories of our mothers, our fathers, our grandmothers and our grandfathers. We call on our old people, the ancient ones. We dream in our descendants, the rising ones. We work, we rest, we heal. We prepare the waters. We plant the seeds. We honour the land. This is the return. 
- Company statement
The Return is a culmination of 3 weeks of collective performance making using the Memory in Movement Technique (MiMT), which I have been developing over the past 13 years. MiMT is based on the Mem-o-gram methodology gifted to me by Philippe Genty and Mary Underwood. We invite and welcome you into our process and thank you for your support. 
- Jacob Boehme
Miskwiin - ᒥᔅᑸᓐ | World Premiere
Direction/Choreography: Waawaate Fobister
Performers: Edan Porter, Kiara Malcolm, Shana O'Brien, Marcus Merasty
Drawn to post-apocalyptic era, which is very real for my community Grassy Narrows. The devastation we feel is apocalyptic. I was interested in exploring blood memory / DNA and time travel within the Anishinaabe existence. I wanted to explore specific imagery that have been engraved in my memory; from stories that I grew up with told from my grandparents and parents; from the various wildlife in action that I personally witnessed; from the pictographs that live on the cliff sides of the waterways back home. These are the beginnings of these explorations. Hope you enjoy! 
- Waawaate Fobister
Indigenous Arts is generously supported by: