Livia Manywounds, Dancing Storm Designs | TsuuT'ina Nation, Alberta
Livia Manywounds (Blackfoot Woman) is from the Tsuut'ina (Dene) and Siksika (Blackfoot) Nations located in Southern Alberta. She is the owner and founder of Dancing Storm Designs. This rising designer creates custom one-of-a-kind pieces rooted in Indigenous culture. Her focus is formal wear with indigenous flair but open to all forms of indigenous fashion and has more than 10 years of sewing experience. Livia will be featured as a runway designer for indigenous fashion week Toronto June 2022. Livia is the recipient of the 2019 Community Futures Treaty 7 - Indigenous Business Builder Series Award. She was featured in the Globe and Mail sharing her story as an Indigenous designer, artist, crafter and horsewoman. Livia has combined her passion with her roots while healing through threads of her creations.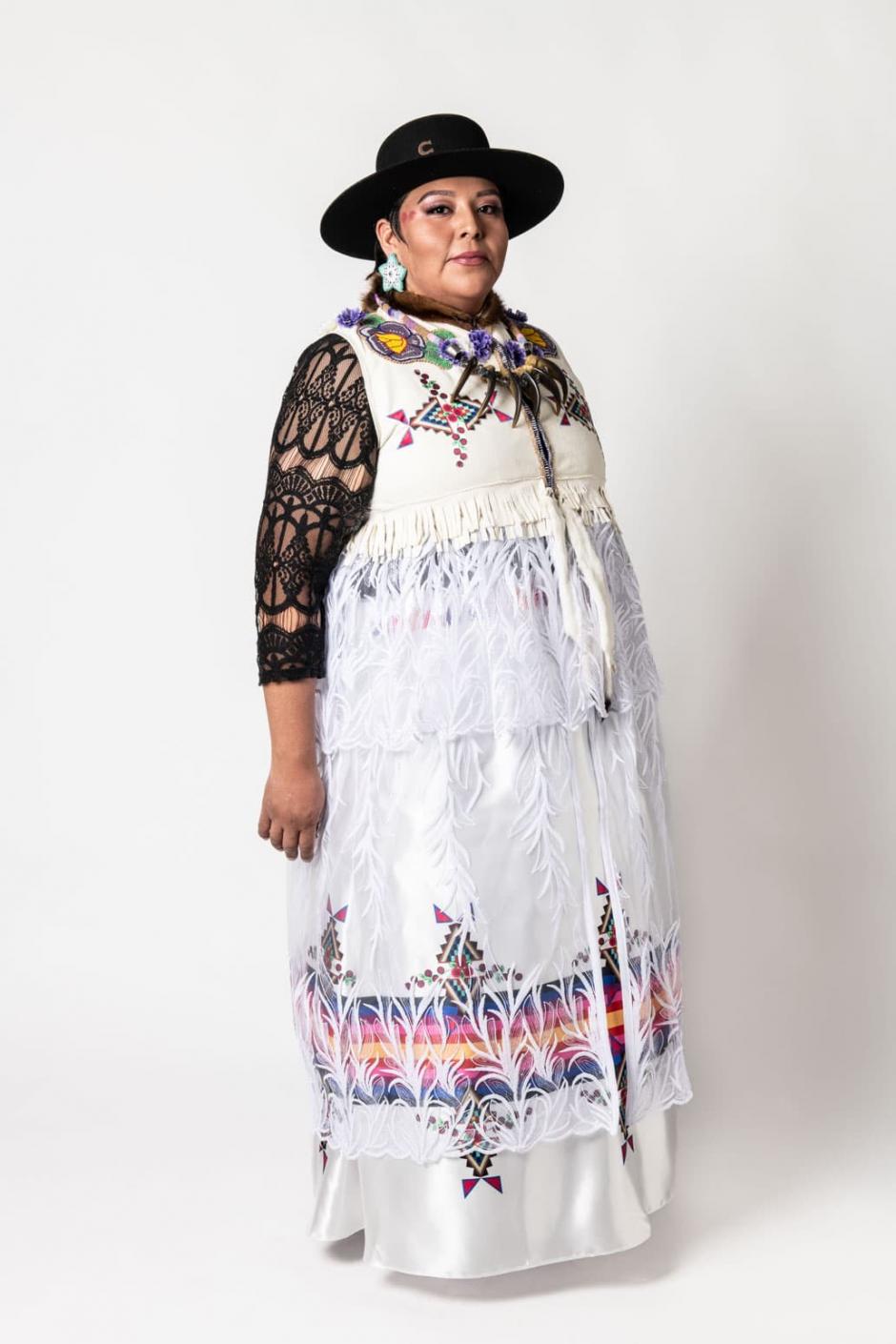 A Buffalo robe tells the stories of my ancestors, my creations tell my story.
Livia Manywounds