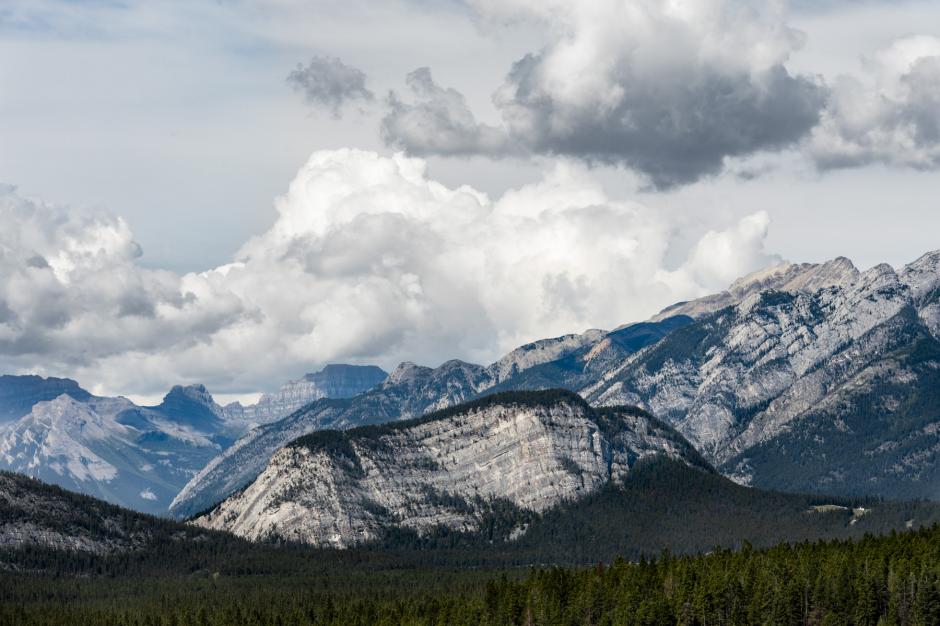 Banff has a long history as a sacred gathering place for ceremony, trade, sharing, visions, and celebration. That tradition continues today as leaders, artists, and creators of all disciplines meet here to realize their creative potential and the diversity of Indigenous perspectives and practices.
Banff Centre for Arts and Creativity is located on the side of Sacred Buffalo Guardian Mountain. The Banff area, known as "Minhrpa" (translated in Stoney Nakoda as "the waterfalls") is part of the Treaty 7 territory where we recognise oral practices of the Îyârhe Nakoda (Stoney Nakoda) – comprised of the Bearspaw, Chiniki, and Wesley First Nations – as well as the Tsuut'ina First Nation and the Blackfoot Confederacy comprised of the Siksika, Piikani, Kainai. This territory is home to the Shuswap Nations, Ktunaxa Nations, and Métis Nation of Alberta, Region 3. We acknowledge all Nations who live, work, and play here, help us steward this land, and honour and celebrate this place.
Resources
Ceremony
Banff Centre welcomes, recognizes, and respects the cultural traditions and practices of its Indigenous participants and staff. One shared and common cultural practice is that of smudging.
Smudging at Banff Centre occurs across campus, with the exception of the Kinnear Centre for Creativity and Innovation. Should you wish to smudge in your guest room, please advise the front desk who will place signage on your floor. If you choose to smudge in your studio or meeting room, please contact your program delivery specialist who can assist you with signage. This is necessary to reduce incidents of false smoke and fire reports in campus buildings.
Banff Centre is proud to offer a variety of Indigenous Arts and Indigenous Leadership programming. Most Indigenous Leadership programs hold daily morning smudges and welcome Indigenous participants to join as is appropriate according to the nature of the program and cultural protocol. Contact Participant Resources for a current schedule and the contact information for the Indigenous Leadership program manager who will orient and welcome you to the session.
Sourcing Medicine in Banff
Sweetgrass and sage can be sourced commercially in the town of Banff; however, there is not a convenient source of medicine here. If you require specific medicine as part of your practice, it is best to bring these materials with you.