Inherent Right to Indigenous Governance: New Faculty Announced!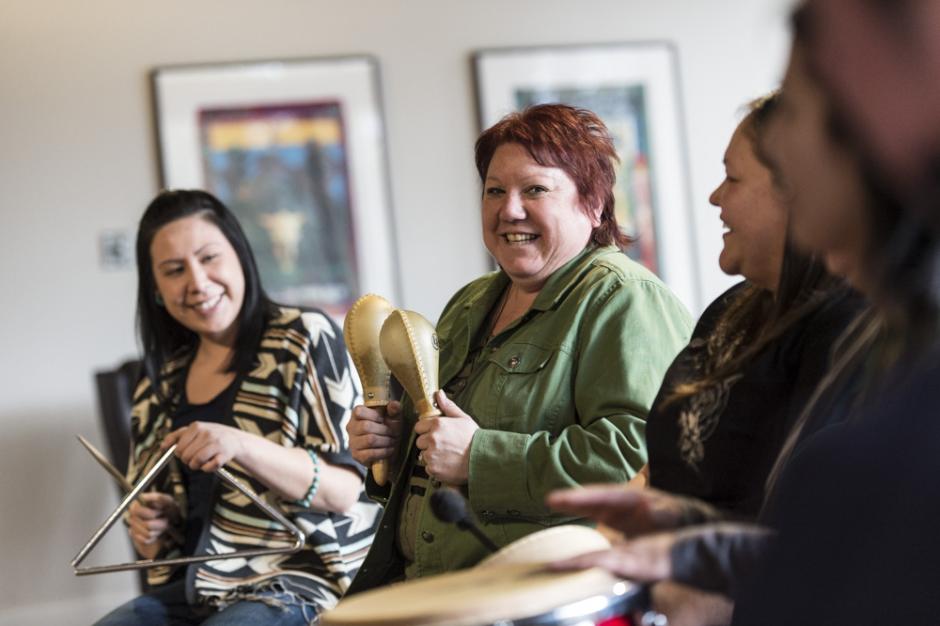 Inherent Right to Indigenous Governance is one of Banff Centre's oldest and foundational programs and is considered central to our suite of Indigenous Leadership courses.
For more than twenty years, the Inherent Right to Indigenous Governance program has benefited from the steady stewardship of Leroy Littlebear, Sakej Youngblood, and in more recent years, with the addition of Jean Teillet. Their guidance, wisdom and knowledge have helped shape the program into the transformational, experiential learning that Banff Centre is proud to offer today, and has inspired so many leaders from across the country to shed the colonial lens and build governance structures bases on Indigenous principles and values.
We acknowledge Leroy, Sakej, and Jean for their leadership and want to thank them for their years of dedication and service to the Indigenous Leadership program. The participants who have shared time with them and who have gained new knowledge and skills are most appreciative of their teachings. At the Centre, their work has influenced how we centre Indigenous ways of knowing, being and doing.  We are saddened by their decision to retire from the Indigenous Leadership faculty team this year, yet are so excited about the opportunities they are all carrying forward in the world. They have shared with us it is now time to make space for a new cohort of faculty. Moving forward, we will continue to honour their existing vision and shape the program into the future. The legacy of their leadership will be maintained as the new faculty continues to change the conversation and build from Indigenous cultural strengths.
As such we are delighted to announce the new Inherent Right to Indigenous Governance faculty team will be guided by Stoney Nakoda Elder Alice Kaquitts, Lindsay Borrows, Wanda Dalla Costa, and Gina Starblanket.